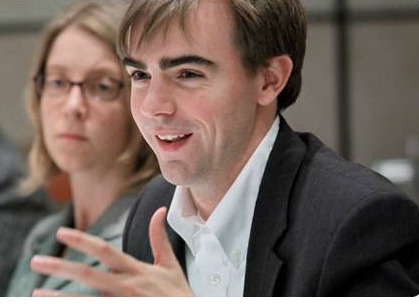 ECD's Smith
Gov. Bill Haslam's Economic and Community Development Commissioner Bill Hagerty appointed Brad M. Smith his assistant commissioner. Smith was previously executive director of the Tennessee SCORE k-12 education initiative launched by former U.S. Senate Majority Leader Bill Frist. A search for Smith's successor is underway. Knoxvillian Smith is a former Rhodes Scholar (2007) and earned his bachelor's at Harvard University (2005), following his standout career at Webb School of Knoxville (2001), during which he became a President's Scholar. He also served as a campaign aide to U.S. Sen. Bob Corker. He is a son of father Cyrus Smith, a researcher in Oak Ridge NL's computational science and engineering division, and mother Peggy Jan Henson, DDS.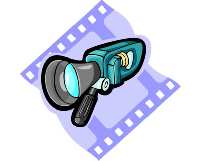 TNInvestco Clone? Tennessee needs a TNInvestco-like program to fund Production Venture Funds with $10 million each to lure television, film and interactive projects to the state, says a proposal from Sposto Interactive founder James Sposto. Nashville Scene Editor Jim Ridley surveys TN's competitive disadvantage in recruiting Big Screen deals.
| | |
| --- | --- |
| | |
The Silicon Ranch venture led by former Gov. Phil Bredesen (chairman), former ECD Commis. Matt Kisber (CEO) and former Revenue Commissioner Reagan Farr (COO) has launched its new website. There, the company says, in part, that it was "was formed for the purpose of developing and operating utility-scale solar facilities" and "will fully utilize all available federal, state and local incentive programs. Strategies aimed at maximizing available incentives, volume purchasing of solar panels and creating a skilled workforce will allow Silicon Ranch to gain prominence as a low-cost producer of solar energy with a focus on creating green jobs and increasing capital investments in clean energy." The company lists a Roundabout Plaza address.
Nashville Capital Network revealed its first three presentations for NCN Angel Office Hours were made by executives with Care Technology Systems, PrimoCare and Health Data Source, all Nashville-based ventures, according to executive director Sid Chambless.
Updated: Check out Stuart McWhorter's and John Ingram's announcement about their backing of Bullpen Ventures at the Nashville Entrepreneur Center, right here.
Chattanooga entrepreneurs have launched LifeKraze.com, a social site for those who want to stay active, and have raised capital for the venture. Next: They're taking their story to South by Southwest in Austin. The TFP has it.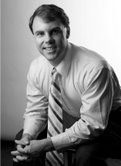 Brian Fox
Innovation Group Nashville's (IGN) March 3 speaker is Capital Confirmation founder Brian Fox, convening at Nashville Entrepreneur Center. Earlier VNC coverage of Confirmation is here. IGN is a project of John Pisciotta of Ripcord Entertainment. Fox's CCI serves more than 8,500 accounting firms and more than 200 financial institutions. Solidus is among investors. Event details.
JumpStart Foundry (the Solidus microfund) features Jackson Miller's Bizen in a profile that makes the case for applying for JumpStart funding. Bizen is a business-intelligence dashboard for retailers and JumpStart provided seed funding. Here are earlier reports on Miller's Statzen venture and his collaboration with Nick Holland on GPSAssassin.
Digital Music - Dave Jaworski, erstwhile founder of PassAlong Networks, tells VNC that Intero Alliance, for which Jaworski serves as chief technology officer, provides the platform for Avon Voices, the online singing contest for women and songwriting contest for women and men, launched by Avon as part the company's 125th Anniversary.
Vanick Group in Memphis led a conference Friday on preparing for the Mobile wave of marketing and technology, the Memphis Daily News reports.
Entrepreneurship: Launching new Energy-Science ventures may be one result of the new doctoral program offered through the UT-ORNL Center for Interdisciplinary Research, just approved by the State and now recruiting its first class. The CIRE curriculum includes an entrepreneurship component and was developed with input from major energy corporations and studies will focus on "nuclear energy, bioenergy and biofuels, renewable energy, energy conversion and storage, distributed energy and grid management, and environmental and climate sciences related to energy," according to the UT Daily Beacon.

Hot Spot? Healthcare ventures looking for new offices might scout near land acquired by Metro Nashville through a property swap with HCA. The new Metro property could be a point of leverage with the long-anticipated 28th Avenue Connector, and the swap occurs just as the Nashville Area Chamber is talking of developing sites for corporate campuses and of heightening Davidson County competitiveness for data centers. Nashville Ledger notes potential controversy regarding Metro incentives for recruiting or retaining employers and jobs, as in the case of Asurion's recent decision to stay in the county.
Serial entrepreneur - Biotech Prof. Lisa Jennings at the UT Health Science Center is also a key player in startup CirQuest Labs, which helps companies develop drugs and medical devices, and in Ariste Medical, which offers implantable drug-delivery technology. Jennings credits her success partly to help from Memphis BioWorks, Innova and the advantage of the proximity of BioWorks and UTHSC facilities. The CA posted a profile provided by LaunchMemphis.
Phone Moan - AT&T and other telecom providers like it, but Tennessee's local telecom companies incuding TDS Telecommunications say a bill up for committee consideration this week would cost them dearly in interconnect revenue from the big guys, according to the KNS. TN Telecommunications Association Executive Director Larry Drake made the case for rural local exchange carriers in yesterday's Tennessean; 10 days earlier, Brad Stevens, identified as state director for Americans for Prosperity-Tennessee, penned the counter-argument, arguing that cooperative phone companies don't need the subsidies they get "from access charges" paid by larger telecom companies, including AT&T.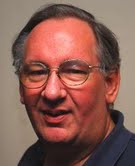 Vinny Ribas
Passion: Vinny Ribas told VNC his IndieConnect site is gaining singer, songwriter, label and other members. Ribas and his wife have spent the past 18 months or so creating the organization's first chapters in other U.S. cities, and establishing cooperative relationships with startups AirPlay Direct and Mywerx, and other resources.
Bob Wilson, son of Kemmons Wilson (the Holiday Inn founder) to be inducted as Entrepreneur of the Year by Memphis Society of Entrepreneurs. The CA has it.
Un-Charity - Investors are suing to recoup funds given by Ponzi-driven Stanford Financial to St. Jude Childrens Research Hospital Stanford Financial and other third parties, the MDN reports.
Got a Life? Dave and Krista Sagraves work to keep priorities straight, balancing the demands of Dave's role as partner in ClarisNetworks (a spinout from accountants Rodefer Moss) with the challenge of rearing three children under age 5, one of whom has a chronic condition. The KNS reports.
One-horse? "Solopreneurs" next come together Feb. 25 to hear from Ashley Segroves, a photographer and skin-care professional. Solopreneurs is one of seven Nashville Area Chamber of Commerce special interest groups (SIGs). Event details here.
Exits - Oak Ridge and London, Ky.-based Southern Appalachian Fund (SAF) exited Rivermine, the telecom expense management firm, through a sale to Emptoris, based in Burlington, Mass. Release is here. VNC