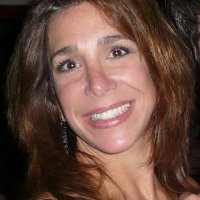 Gina Ashe
Eric Satz
KRUSH: Local entrepreneur and VC Eric Satz may have "spotted the next new thing" in Boston. XconomyBoston, citing an SEC filing, recently reported Satz is associated with KRUSH, a social-media, crowd-sourcing, shopping and recommendation platform that, according to one online source "lets teens and twenty-somethings turn their most valuable asset -- their online social networks -- into fame and fortune for themselves by spotting the next big trends and getting rewarded when their friends crowd on and agree." Led by CEO Gina Ashe, the company reportedly raised $2MM from investors, on a reported $6MM valuation (SEC doc). Satz has been described by a Boston media outlet as a "lead investor" in Krush; the startup is not one of the two companies currently listed on the portfolio page of Satz-led Tennessee Community Ventures, a TNInvestco player. The Krush site is in private beta.
Kinetic Concepts (NYSE:KCI), the San Antonio-based provider of wound-healing therapies and patient support systems, today announced acquiring Austin-based TechniMotion Medical, which offers patient-handling equipment. Among the KCI board: Harry Jacobson, M.D., co-founder of the TNInvestco-certified Tri-Star Technology Ventures fund.
NWN Corp. will increase emphasis on the Healthcare vertical, now that it's bought ComFrame, the application development firm with a sizeable Nashville presence and Birmingham headquarters. ComFrame was run by CEO Mark Guthrie, who was often active in Nashville Technology Council. NWN is based in Waltham, Mass.
Skoodat won't skiddoo: In Chattanooga, Thinking Media's KeyTrain software for preparing students for the ACT's WorkKey's vocational readiness certification was so attractive to ACT Inc., the Iowa company bought KeyTrain, converting Chattanooga to regional ACT office. The Times Free Press reported it. For now, another Nooga ed-tech startup remains independent: Skoodat CEO Ken McElrath told VNC the company brought in $1MM in Angel money in 2010, allowing them to postpone their $3MM Series A. Skoodat 'stands and delivers' K-12 education performance software via the Cloud model. This week Skoodat will launch a pilot test in New York City, said McElrath.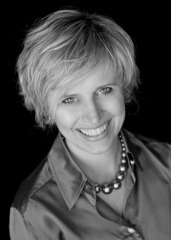 Briggs
Stacey Burks Briggs, former president of Tennessee Cable Telecommunications Association, has stepped down after 13 years in the role. The 44-year-old Arkansan was profiled in a VNC story, in the wake of the cable industry's battle with AT&T over statewide cable franchising. Prior to TCTA, Briggs' experience included in-house counsel for an industrial development agency and policy and legislative staff positions in North Carolina and Washington, D.C. She earned her J.D. at Wake Forest University and her political science degree at Davidson College. The TCTA Board, led by Tony Falin, Charter Communications' director of Tennessee operations, has not yet announced plans for the search for Briggs' successor. Briggs said in a farewell statement she is starting "a new phase in my career."
Adamson
Whit Adamson, president of the Tennessee Association of Broadcasters (TAB), will be getting a new vice president for programs and membership, after his board makes that selection this week. Adamson's stepped-up activity in Washington contributed to recruiting backup here, he told VNC. A TAB board committee chaired by Lee Meredith, general manager of WMC TV in Memphis is making the selection. TAB, founded in 1948, is also represented by lawyer Dan Haskell of Gullett Sanford Robinson & Montgomery.

Clarksville, Tenn. native Kasey Ochs (at right) has been named VP-Global Operations of BusinessWire, the Berkshire Hathaway-owned syndication network. The University of Tennessee (1997) mass communications grad, has been with BW 13 years, and is now based in San Fran. The release is here.
Mind2Marketplace is conducting (weather permitting) an entrepreneurs roundtable on Wednesday, Jan. 12, according to its website. The nonprofit technology-commercialization and economic development organization also helps mentor entrepreneurs, supports SBIR/STTR projects and advances K-12 ed. Sandy Ponder is M2M executive director.
Styers
Ron Styers, an IT, data center and Web entrepreneur, has joined Atiba Software as vice president for sales and marketing. Styers previously led Tennessee marketing for Peak10, after that consolidator acquired RenTech, a data center and hosted solutions provider. Atiba Software founder-CEO JJ Rosen also recently announced landing Joe Baltimore, who previously owned SkyPeak consultancy in the Research Triangle Park area, where the firm specialized in the Microsoft applications and products stack. SkyP customers are now with Atiba.
Health IT - Former FedEx Institute for Technology director Shaye Mandel (at right) is consulting to "a healthcare/bio software play in Chicago" and a "data integrity-information assurance play in Michigan." He relocated to Twin Cities to be closer to family. Kevin Boggs is now Institute interim chief and U. Memphis tech transfer director.
Entrepreneurs should seize post-Health reform opportunities to deliver "medical care and cutting-edge technology that enables data and clinical information to flow seamlessly," said Samuel "Bo" Bartholomew III, CEO of PharmMD, the medication therapy management solutions firm, in a Tennessean op-ed.

Genera Capital LLC is the Knoxville-based startup venture funding arm of Genera Energy, which is pushing biomass innovation, clean-energy technologies and commercialization of knowledge licensed through the University of Tennessee Research Foundation, leveraging ties to Oak Ridge NL and federal agencies. Writing for the Knoxville News Sentinel, Larisa Brass reported Sunday on Genera's collaboration with DuPont Danisco Cellulosic Ethanol (DuPont announced it's buying Danisco) and their progress in encouraging farmers to produce feedstock for switchgrass ethanol production at a plant in Vonore, Tenn., by 2014. Here's a rundown of Genera funding. Brass wrote earlier of the uncertain status of Consensus Solar's jobs-investment plans, and about TVA scaling-back solar funding.
The Cleveland/Bradley Energy Center will incubate Tennessee businesses focused on alternative energy, conservation, recycling and supporting technologies, said incubator executive director Hurley Buff. At least seven companies are expected to be in-residence in 2011, Buff told VNC. The CBEC is on the campus of Cleveland State Community College and operates as a division of a larger campus incubator. Funding is from city and county governments, as well as the Appalachian Regional Commission and the U.S. Department of Agriculture. Related TFP story. The existing CSCC incubator includes a few GPS, Internet and LAN/WAN startups.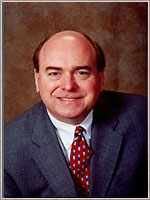 David Lillard
State Treasurer David Lillard named lawyer Bill H. Abney his assistant for Treasury's Investment Division. Abney was previously in private practice and earlier counsel to Regions, Concord EFS and First Data Corp. He holds a JD from the University of Memphis (2000) and an LLM from George Washington University Law School. He's a Rhodes College economics alumnus. Abney succeeded Eddie Hennessee, who retired. The Tennessee Consolidated Retirement System is authorized to retain financial advisors, as reported by VNC. TCRS investment policy here.
► FYI: TNInvestco reporting rules are revised in this document (pdf, Jan. 7, 2011). VNC