► GO FIGURE: Nashville is listed 27th among the nation's "Cities on the Edge" that are "poised for greatness," according to Sperling's BestPlaces, which considers pro sports, arts, culture and "cosmopolitan factors," including prevalance of LEED-certified construction. Higher-ranked cities include: Austin, Dallas, Atlanta and Charlotte. It's Sperling's first "Edge" ranking.
► HAND-WRINGING is to be excused among Tennessee venture advocates: Since Gov. Bill Haslam and ECD Commissioner Bill Hagerty announced their plans, they've been awaiting further word from State ECD on how to compete for incubator funding and other opportunities, and one source said an RFP or application is expected out soon, perhaps this week. An ECD spokesman is checking into the timing. This item will be updated, as warranted.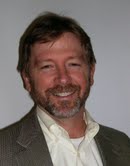 CEG's Carson
► The Centers for Entrepreneurial Growth in Knoxville, chartered in the past 30 days, is a result of continued exploration of the notion of spinning-out technology transfer and business acceleration services from Technology 2020, which has a division with a similar name: Center for Entrepreneurial Growth (CEG). Tech2020 CEG Director Shawn Carson told VNC no decision has been made regarding next steps for the potential spinout. The original CEG has pretty broad footprint already: It's involved in the InnovateKnoxville initiative that has spawned a portal for entrepreneurs and participates in a "regional think tank" known as the Entrepreneurial Growth Group (EGG). CEG is also consulting to incubators and accelerators in Tennessee, North Carolina and Kentucky. If InnovateKnoxville moves from portal to full-fledged Knoxville Entrepreneur Center, CEG or its successor is likely to be involved there as well, given CEG's ties to Tech2020, UT, Oak Ridge National Lab, UT Research Foundation and others. Tech2020 and several individual executives associated with CEG are also equity holders in Venture Incite, which is the Solidus TNInvestco-driven accelerator-in-the making that is likely to leverage ORNL-UT and other intellectual property, Carson said. Solidus partner Vic Gatto confirmed the equity holders. (See related items below also.)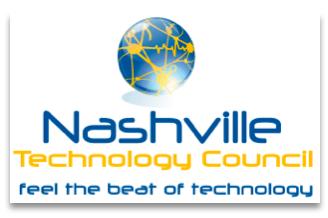 ► Deadline now: Nashville technology companies and innovators will be honored Oct. 27 -- and it's not too late to compete for recognition. The deadline was June 3 and Nashville Technology Council received plenty of entrants, but when asked by VNC NTC President Tod Fetherling confirmed applications will be accepted for full consideration as long as the entry form is up on the NTC site right here. Fetherling's replacement might be less entrepreneurial than he, one observer tells The City Paper this morning. VNC's report on Fetherling's move and the updated NTC CEO Job description are right here.
► The (Nashville) Entrepreneur Center (EC) may go statewide with its "NEXT"-branded awards programs for innovation, entrepreneurship and economic development. For starters, the EC-driven "NEXT Awards" are replacing the Future 50 and there'll be more emphasis on entrepreneurship by co-sponsors Nashville Entrepreneur Center and Nashville Area Chamber of Commerce, according to a release. Deadline for entries: July 31. Awards event: Oct. 18. Categories include Healthcare, Technology, Digital Media & Entertainment, Sustainability and Alternative Energy, and Social Enterprise. Details on the Nashville NEXT Awards are available via NextNashville.com. Online data shows EC CEO Michael Burcham as registrant for NEXTTennessee.com, a site which is not yet developed.
Lauren Plunk
► Lauren Varney Plunk, 24, formerly an analyst in the Secretary of State's office, is now the state's Small Business Advocate. The appointment was told in in a release from Comptroller Justin Wilson. Plunk is a 2008 political science graduate of the University of Tennessee-Knoxville. She and husband Jared Plunk, who is a paralegal in the office of the Tennessee Attorney General, both attend Nashville School of Law and aim to earn their JD's in 2013. Mr. Plunk was a staff member of the Office of then-Gov. Phil Bredesen.
► Indie music studio network: HelloMusic of Los Angeles announced Nashville's Hilltop Music is part of its U.S. network of production studios. Release here.
► As the 40th CMA Festival (Fan Fair) begins, Anita Wadhwani of The Tennessean reports this morning on a half-dozen acts that have found success as Indie's, partly by giving-away their music: Corey Smith, Mandy Barnett, Bridgette Tatum, The Civil Wars, Colt Ford and Jacob Lyda. Just down the road a piece, Bonneroo cranks-up June 9 for a four-day run.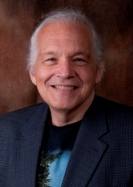 Tim Ghianni
► Nashville Ledger contributor Tim Ghianni offers (June 3) perspective on Music City's evolution and diversity in this package of stories: Is Nashville 'weird enough'?... Creatives matter.. More names from history.. and, musician Bernie Leadon sums it up: The multinational music companies all have LA, NYC and Nashville offices and Nashville is "the easiest place to get around, the best place to live."
► Chattanooga's new city brand is to be unveiled June 9, on the 25th anniversary of the River City Co., according to this interesting recap of the city's modern economic recovery. The TFP reports. Chattanooga was out-Smarted by Eindhoven, Netherlands, for the broadband-weighted title, "Smartest City."
► Wire Wars: Ellis Smith provides a solid recap of competition among EPB, Comcast, AT&T services, Times Free Press.

► Knoxville's need to do more to cultivate technology commercialization is noted in the course of this comprehensive review of the region's economy. The KNS reports. The concentration of TNInvestco funding in Middle and West Tennessee continues to rankle East Tennesseans; Joe Cook of Mountain Group Capital and Sid Chambless of Nashville Capital Network comment. The KNS reports. A related KNS report this morning on the Governor's INCITE program is here. VNC's earlier report on INCITE is here. The KNS finds some software winners, including VoicesHeardMedia here. Radio Systems, the pet products manufacturer, has become of a model of intellectual property-driven firms in E.TN., KNS here. Cloud-based business should take Claris Networks to $10.5 million in revenue for 2011, read it here. Oak Ridge NL scientist Lee Bzorgi's work related to nuclear materials and related is available for commercialization; a South Carolina firm is already onto it. The KNS reports.
► Humana Chairman Emeritus David Jones Sr. offers his 10 recommendations for U.S. healthcare reform in this pdf document. Related Louisville Business Journal story.
► Nashville Entrepreneur Center's first 15-firm cohort is exiting the NEC, NEC CEO Michael Burcham told Nashville Business Journal. Until the NEC moves to new quarters, incubating companies associated with JumpStart Foundry are likely to take many of the EC's seats during the balance of this year.
► SeedHatchery celebrated its first six portfolio firms with an Investors Day, June 2. SeedHatchery's sponsors include Nashville-based Solidus and JumpStart Foundry; and Memphis-based archer>malmo agency, EmergeMemphis and lawfirms Baker Donelson Bearman Caldwell & Berkowitz and Butler Snow. The CA reports on the event. The MBJ reports on archer>malmo's accelerator relationship with Obeedo.
► Amazon.com incentives: Rick Locker reports on lingering issues the General Assembly will face in 2012, the Commercial Appeal has it.
► LunaWeb CEO Dave Barger in Memphis advises businesses to take seriously QR and social media, the CA reports.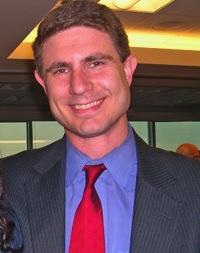 Matt Wiltshire
► Metro Nashville Mayor Karl Dean's new economic development chief, Matt Wiltshire, is on the job, having recently left his post at Avondale Partners and a career that was mainly focused on investment banking. Wiltshire's predecessor, Alexia Poe, is now Gov. Bill Haslam's communications director; and, Paul Ney is with Waddey & Patterson. Ney's former deputy, Charlie Williams, is now in business development with LBMC Employment. The City Paper reported on the ECD agenda and later provided an interview with Wiltshire.
► Mergers and partnerships among Nashville's nonprofits are the focus of a Sept. 7 event by sponsors Lipscomb University, Center for Nonprofit Management and HCA Foundation. Release here.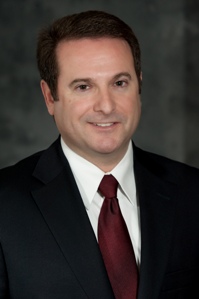 Gene Mage
► With the once closely aligned Scarlett Institute having transformed itself into a private company, Belmont University executive education is relying on newly apppointed Gene Mage to lead its offerings.
► Skoodat, the cloud-based Chattanooga education data solutions provider, is conducting pilot programs in four schools in New York City. Release here. Related TFP story.
► Freedom Energy Diesel proposes to build a coal liquification plant in Cumberland County's Plateau Partnership Park. Local county development-board officials are conducting due diligence before granting incentives. The KNS reports.
Gene Policinski
►Social media ratings prompt fresh consideration of Free Speech issues, says Gene Policinski, executive director of the Freedom Forum First Amendment Center in Nashville.
► East Tennessee Clinical Research is the focal-point in the KNS's look at the use of animals in medical research.
► Missed the May 23rd NewsBits? It's here.
► Fisk-UT engineering education: The two schools have agreed that some Fisk students who qualify for admission to UT Engineering and meet other criteria may transfer to UT to earn Engineering degrees, in addition to Fisk math or science degrees. KNS story.
► Bankrupt in Chattanooga: Incentium gift-card producer's employees are suing venture funds and management whom they say killed the Chattanooga company. The TFP's May 27 and April 3 stories. Our original item with background is here. VNC