Stuart McWhorter
NEW COUNCIL of TN venture capitalists? Stuart McWhorter, co-founder of Bullpen Ventures and co-founder and president of Clayton Associates here confirmed that he and other VCs have had a kick-off meeting that is likely to lead to creation of a statewide council of venture-capital executives, sometime in the next few months. Qualifications for participation in the council and the form of the organization, itself, are among issues that remain under study, McWhorter said.
Dan Marcum
NEST-TN, the TNInvestco-certified venture-capital fund in Tullahoma, is establishing The Launch Pad business accelerator in that city, according to Dan Marcum, whose wife Fran founded NEST-TN, which operates in close alliance with the couple's original investment firm, Marcum Capital. Marcum said he believes the center will eventually be home to about ten incubating or accelerating firms; Launch Pad will be probably reside in a 10,000 sq. ft. UT-Tullahoma building that VNC research indicates was originally dedicated to the Center for Space Transportation and Applied Research (CSTAR), a program that was supported through a NASA space commercialization program. Marcum's proposal calls for use of the CSTAR facility, which he said needs some repair, under an MOU with the UT Research Foundation, Marcum said. Launch Pad is likely, said Marcum, to leverage ties with the University of Tennessee Space Institute at Tullahoma. Marcum indicated The Launch Pad should be a strong candidate for funding under Gov. Bill Haslam's new INCITE economic development initiative, which is likely to provide about $10 million for incubators around the state. (Here's an earlier VNC story on State Sen. Bill Ketron's interest in Tullahoma-area institutions.)
► Healthcare Productivity Automation (related story here), based in Franklin, named Rene Torrado its general counsel and chief security officer, drawing on his experience in healthcare and banking technology and security law.
► Nashville tops for opps in Finance: Accounting and finance staffing firm Accounting Principals announced Nashville ranks 6th nationally for opportunities for execs in Finance. The top 5: San Francisco, Denver, Paramus NJ, Chicago and Portland.
TNInvestco information -- The Tennessee Department of Economic and Community Development (ECD) has decided it should release less information about TNInvestco funds' pondering of investments. Previously, ECD on several occasions released to The Tennessean, VentureNashville and possibly other media interim updates on the agency's certification of early-stage companies under consideration for funding via TNInvestco-certified funds. ECD has now sought an opinion from the office of the Tennessee Attorney General that supports ECD releasing less information, as it is processed by the agency, according to a department spokesman. ECD previously released to The Tennessean and to VentureNashville names of companies okayed by ECD for investment by the funds; funding was always understood to be subject to the funds' completing their due diligence on each deal. Mistakenly, the spokesman told VNC, "ECD believed the information provided you was a list of investments which had been closed. Subsequently, ECD learned several of the investments we provided were still in the due diligence phase and that prompted us to believe we needed a tighter process for the release of information about completed investments. We've been in discussions with the AG's office about that issue and now believe we have common agreement on a process for the release of public information. Once a TNInvestco fund makes an investment, the fund will notify ECD by letter and that letter will be made public." The ECD spokesman earlier told VNC the agency had found that TNInvestco funds object to release of companies that are only certified as candidates for potential funding. ECD has scheduled a meeting with the TNInvestco fund managers for later this month; that meeting will be closed to news media, said the spokesman. Some TNINvestco funds had earlier considered releasing quarterly reports on investments, a source previously told VNC. No such reports have been forthcoming.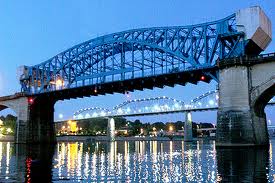 ► The City of Chattanooga has its case-statement for high-growth industry recruitment down pretty well, as these remarks from Enteprise Center CEO Wayne Cropp attest.
► Clean energy: Chattanooga-based Signal Energy will construct wind farms in Texas and Oklahoma, the TFP reports.
► Belmont University students have been selected as the first cohort of Pipeline participants to will explore entertainment industry innovation; elsewhere on campus, Belmont students' community service-learning projects fared well in recent competition.
► Social media and business: A very fine overview of what it's all about, published May 16 in the Chicago Tribune (and May 22 in The Tennessean).
► Got Internet gaming software? Morgan Keegan has hired Mark Lamarre, formerly with Wells Fargo Securities, as an associate director of equity research. Lamarre has previously focused on Internet, gaming-software and mobile handset sectors, according to a release.
► Oak Ridge NL may be getting some help on budget priorities from federal Spooks: This Frank Munger column seems to imply that NSA and CIA are among advocates for expanded classified computing at ORNL.
► Brentwood-based Entrada rolled-out new tech options that allows physicians and other providers access to EHR systems, despite their peregrine habits, reducing EHR-related productivity losses, according to a release.
► Cooking recipe engines are heating-up, according to The New York Times. VNC's recent report on American Hometown Media's Just A Pinch Recipe Club's spinout is here.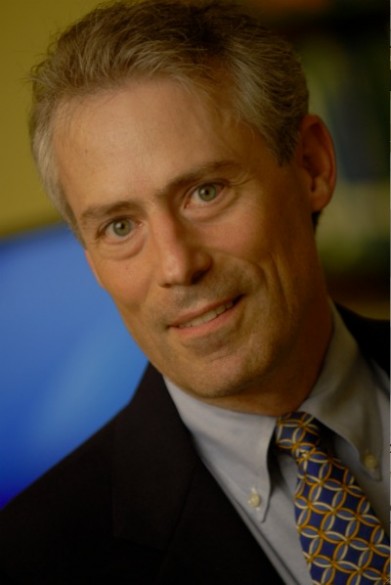 Craig Lewis
► SEC news: VU Owen Graduate School of Management Prof. Craig Lewis has been named to head a new SEC division in which, he said, he hopes to work toward creating for the SEC "durable new analytic models that will promote efficient and effective work throughout the agency, from rule-writing to enforcement." He starts work there in June, according to an SEC release.
► That ripening Amazon.com sales-tax issue will sit some more, having been deferred by the General Assembly til its next session, convening in January 2012. The KNS reports. Gov. Haslam reiterated his support for the Amazon deal, last week, the CA reported.
► Venture 'toilet'? In Texas, many seem quite happy with their CAPCO programs, as evidence one lawmaker's release. In Wisconsin, opinion is still swirling. The Milwaukee Journal-Sentinel reports some caustic comments regarding allegations the state would be flushing money down the toilet by considering CAPCO legislation. TNINvestco and InvestMaryland are cited in the story as an improved approach. Earlier, a CAPCO industry coalition issued a statement advocating the CAPCO legislation. A similar measure did not pass this year in Georgia, but remains alive for next session, a Georgia source told VNC.
Sharon Weiss
► National Defense: A VU School of Engineering release says of an award-winning faculty member, in part, "Sharon Weiss, assistant professor of electrical engineering, has been accepted into the 2012-2013 class of the Defense Science Study Group (DSSG)" a program that "introduces selected scientists and engineering professors to the challenges facing national security and encourages them to apply their talents to these issues either as government advisers or in their own research...Weiss' research in nanoscale biosensing focuses on the accurate and reliable detection of biological and chemical materials that is essential for improved medical diagnostics..."
► Kick-out cable TV: The MDN reports a Memphis man is pushing the KickOutCable movement, showing consumers how to get only the television they want to watch through online avenues, rather than through cable or satellite-tv subscriptions.
► Emdeon announced it received GSA Schedule 70 listing, allowing more than 90 federal agencies to purchase its offerings under pre-determined terms and pricing. VNC