Franklin-based Mike Saint has created a $30 million international consultancy driven by controversy, thanks largely to "doing less," in order to do it very, very well.
Saint is founder, chairman, CEO and treasurer of The Saint Consulting Group Inc., which helps real-estate developers and industrial plant builders win government permits or thwart competitors' projects, through political action.
In a series of VNC interviews, Saint explained that 25 years of political skirmishing has taught him and his colleagues a lot about the strength of passion, over intellect.
Saint's work has traditionally centered on major retailers' development projects – often headline-making "big-boxes." Now, his portfolio also includes wind-to-energy farms, healthcare facilities, landfills, mining operations and other projects facing land-use conflicts.
Saint, 59, spent his first ten years in business operating from a small office in Hingham, Mass., close-by Boston. After a decade's work, he and a partner were generating about $750,000 per year in revenue from land-use campaigns and a smattering of public-relations projects in other sectors.
Thus far in fiscal year 2008, Saint Consulting's projected $30 million in annual revenue is about 40 times greater than it was 15 years ago. He said this year's sales pace is 7 percent ahead of 2007, and pretax net income is running 65 percent higher.

Saint now has divisional and field offices in Nashville, Chicago, Toronto, London and a half-dozen other locations, in addition
to its Boston-area headquarters, where President Patrick Fox (at right) resides.

The company has more than 90 well-paid employees, and has worked in all but a handful of states. The business keeps Saint, himself, travelling 150 nights per year.
Yet, Saint is hardly content with past success. "My strategy is to be the biggest, best, most successful land-use political consultancy in the world and to gather global and large national clients in various industries that need local permitting for their new real estate projects," he said.
In Tennessee, the firm has been involved in only a few projects. In 2007, the company hired-on with Tractor Supply, for that company's successful fight for zoning changes needed for a new Brentwood headquarters.

In that battle, the trump card was the company's threat to relocate if it lost. At the heart of the dispute were 42 acres in Maryland Farms owned by John Cooper, brother of U.S. Rep. Jim Cooper.

Saint Consulting is working on about 180 projects in North America and Europe. Since 1983, Saint has been retained for 1,400 controversy-driven campaigns, and the firm boasts "over a 90 percent success rate" for its projects.
Saint employs time-tested "get-out-the-vote" tactics and media relations to shape local landscapes. This is not surprising, given Saint's earlier incarnations as statehouse reporter and newspaper editor-owner, and his subsequent stint as press secretary to the Bay State's Lt. Gov. Tom O'Neill, a son of the late "Tip" O'Neill, then Speaker of the House of Representatives.

Saint said he's repeatedly found that opponents of development don't care as much about projections of jobs, environmentally friendly engineering, quality materials, retailers' future tax payments, supportive traffic studies or other points of argument.

Instead, he said, opponents' passions are more often focused on fears of losing a walking trail, the view from their home or possible changes in the neighborhood's overall character. Their passion is easily mobilized as political action.
In contrast, Saint said, people who support development on a factual, rational or intellectual basis are typically less likely to standup for the project, without a good deal of reinforcement.
Illustrating the challenge, Saint described a situation in which a hypothetical development project is championed by "two lawyers from out of town" and a few local supporters who are only willing to say something like, "Yes, it would be convenient to have a new supermarket up the street" – while "500 of their angry neighbors" are opposing the project tooth-and-nail.
Always, he said, the greatest challenge is identifying "people from the community who are in favor [of the project] and get them to show up" for public hearings. Meanwhile, he added, "you've got to convince the politicians that it's not political suicide to vote for it."
Effectively generating and directing, or counteracting those passions – depending on which side is paying Saint Consulting – are at the heart of Saint's corporate mission.
If the results of Saint's annual survey on public opinion are accurate, Saint's business will continue growing: Despite concern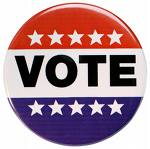 about the economy, nearly 80 percent of Americans believe "there should be no new development in their hometown," and about a fourth of all respondents have been personally involved in fighting a development project. (The next edition of the Saint Index is due out in January.)
Saint added that while the South has long been less resistant to development, that is changing rapidly as population density increases.

"Now, no place is safe" for developers, he said. Between 2006-2008, he added, southern opposition to development rose from 57 to 74 percent.

Saint told VNC his business was ignited by his experience in the executive MBA program (Class of '98) at the Owen Graduate School of Management, at Vanderbilt University. Saint had targeted Owen strategically, as part of his effort to relocate his family to Middle Tennessee, in order to be closer to his wife's family.
Saint said the most important lesson he extracted at Owen was that "if you provide service, specialize. Otherwise, you compete on price."

In line with that, Saint made clear he believes that among his firm's greatest advantages is other firms' lack of competence in the land-use arena.
"There are a million PR firms that say they do real-estate projects," he said, "and they [also] do food PR, a little marketing, some sports promotion," et cetera. He argues that most PR firms know little or nothing about land use and permitting, and are more likely to hire marketers and publicists, rather than the handpicked political-campaign veterans he recruits, exclusively.

Particularly when it comes to hiring, Saint's intense focus on his political mission is the determining factor. Saint said he uses personality-assessment tools in recruiting "winners" for his highly compensated field operatives. At the same time, he said he applies steady pressure for ethical practice, and he and his top-management are heavily involved in such groups as the Association of Management Consulting Firms, of which he was recently named a director.
Few journalists become successful business owners, but Saint explained, "I was always an entrepreneur." He backed-up that claim with several stories, including one about starting a business while a student at College of the Holy Cross, in Worcester, Mass.

In that instance, Saint sold used dorm-room refrigerators, which had become very popular after the school allowed drinking alcoholic beverages in dormitories. But, at the end of each year, students found the appliances too expensive or unwieldy to ship home. Saint bought or salvaged the reefers and later sold them to arriving students, at a tidy profit. ♦