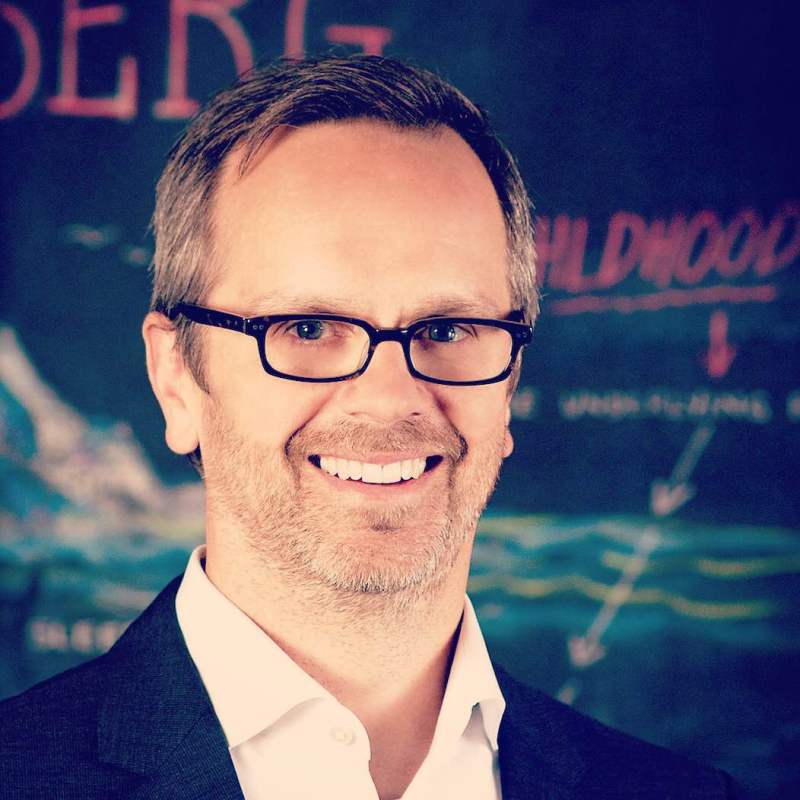 Update: Earlier this month, McQuigg joined Healthstream (HSTM) as SVP to advance the hStream platform. Release here. In January 2018, KC Estenson, formerly SVP CNN Digital, succeeded Scott McQuigg as CEO. McQuigg remains on GoNoodle's board.-Ed.
GONOODLE, which provides movement videos for children and their teachers and parents, has received a $5MM strategic growth-equity investment from Children's Health of Texas that could anchor a broader partnership.
GoNoodle CEO Scott McQuigg, based in Nashville, said the Children's investment is the first the company has accepted since 2011, and it brings total investment received since its inception 10 years ago to $16.7MM.
The company is finalizing plans for use of the capital just received; and, it is likely to closely examine longer-term capital options during 2H 2016, said McQuigg, adding that near-term funding will go to support new-product development, engineering and management.
Interviewed by Venture Nashville, McQuigg more than once emphasized not only the development of the GoNoodle consumer brand for domestic U.S. use, but also for cross-border markets.
There are roughly 900 million children in grades K-5 worldwide, he said, adding that physical movement is a sort of universal language, and the importance of such activity in education and in health is generally well established worldwide.
In November, GoNoodle reported more than 10 million (unique) children using its platform and offerings. That participation is drawn from the Fifty States and 167 other nations. In 2012, the company had users in about 14 other nations, McQuigg told this reporter at the time.
In addition, McQuigg asserted that GoNoodle's 10MM monthly unique kid users is a total larger than the 10 most heavily trafficked websites for kids.
With that clout in mind, the company is considering establishing a broader footprint for its "kid's brand" via merchandise, live events, content extensions, new distribution platforms, brand licensing and other tactics.
VNC research suggests that Children's Health is also focusing considerable energy on additional healthcare services and patient engagement, and some of its plans could be synergistic with GoNoodle.
Tracing its lineage back nearly a century, Children's Health adopted its current brand in 2014. It has in recent years also been methodically extending it presence in competitive North Texas -- and news coverage of the enterprise has occasionally referred to it have national aspirations for some lines of business.
Information online indicates that Children's -- which reported over $2BN net patient revenue in 2014 -- has inevitably been dealing with the usual payer-mix, market share and related financial challenges that accompany the shifting economies of healthcare, Affordable Care Act and long-running regulatory reform by Centers for Medicare and Medicaid Services (CMS).
At the same time, Children's Health enjoys a prominent position within Texas, which in 2014 reportedly contributed roughly 50% of the growth in the ranks of total U.S. children.
Other entrenched North Texas providers include HCA and Scottish Rite Hospital for Children. In addition, Dallas-based startups are proliferating -- including 1-year-old PediaQ -- backed by KKR Advisors, Oak Street Investors and HM Capital -- which is pressing forward with pediatric urgent care housecalls on-demand.
Against that backdrop, Children's has, among other tactics, made a significant push into telemedicine for children. It recently issued a mobile app for remote use for care of asthma. It has other apps in its pipeline for diabetes patients and for those who suffer injuries, according to local media reports.
Controlling interest in GoNoodle is held by Louisville-based Chrysalis Ventures, said McQuigg, 47. Other equity investors include SSM Partners, based in Memphis. Earlier this year, GoNoodle secured a total $4MM in debt capital from Gefus SBIC II LP and Rand Capital SBIC Inc., affiliates of two New York State-based companies, Gefinor Capital and Rand Capital Corp.
The company's outside advisors include (Derek) Hughey Business Law and accountants with Crosslin & Associates; and, it banks with Pinnacle Financial Partners. Addressing intellectual property, GoNoodle/HealthTeacher have often relied on attorney Bob Felber, with Waller Lansden Dortch & Davis. PR assignments are often dealt to Santa Barbara- and New York-based TENOR Communications. GoNoodle's e-commerce module is by Shopify.
The company has 42 employees (up from 16 at the end of 2009) and 2 part-timers. McQuigg declined to comment on revenue or profitability, saying only "We're in growth mode -- we're investing."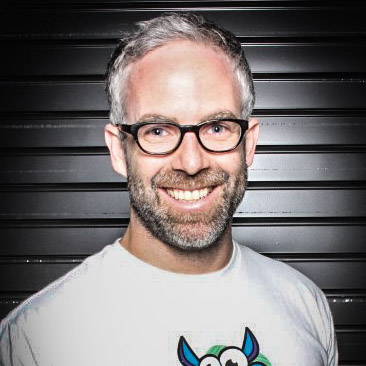 CPO John Herbold
One key investment target going forward is Staffing. GoNoodle's 2012 hire of Chief Product Officer John Herbold, a former Apple techie, led directly to the conceptualization, testing and launch of today's GoNoodle platform.
Earlier this year, the company hired CFO Mike Comegna, whose experience includes a stint with Rivals.com, the Nashville sports platform startup that sold to Yahoo! for north of $100MM, as well as three years within Yahoo!
GoNoodle also hired SVP Content Development and Product Abby Pecoriello, who earlier had more than a decade with Nickelodeon, among other stops.
GoNoodle welcomes new-product or other ideas, particularly from those with experience in related technologies, health education, children's brands and products, and other fields, said McQuigg.
Currently, the company develops and markets software and online and video products and materials that encourage kids to take concentration-enhancing movement breaks in the course of studies, while enabling educators to track both engagement with content and movement breaks. It provides software, games and interactive apps for educating children about healthy living, exercise, eating choices, goal-setting and related activities. Its software works with PCs, laptops, whiteboards, mobile devices and other technologies. GoNoodle also markets branded activity books, notepads, decals, greeting cards, pencils, pens, stickers, temporary tattoo transfers, shoe laces, gift cards, tote bags, gloves, shirts, wristbands and other items.
The company says GoNoodle is regularly used by more than 500,000 teachers, representing more than 65,000 (about 75%) of the nation's elementary schools; and, more than 1MM parent-accounts have been established for use GoNoodle at home.
Roy Ziegler
Chrysalis Venture Partner Roy Ziegler is president of GoNoodle's HealthTeacher subsidiary, reporting to McQuigg.
HealthTeacher fosters collaborations among sponsoring hospitals and/or health systems and public school systems, to augment other health education curricula and programs.
Prior the business tightening its focus on HealthTeacher in 2009, brands associated with HealthTeacher included healthcare data, news and education players ConnectivHealth, VerusMed, Discovery Hospital and PeerClip.
In 2009, virtually all but the HealthTeacher division's core business was sold to Intellerus, which still supports a VerusMed website. After that transaction, the parent adopted the name of its former subsidiary, HealthTeacher. During its divestiture of VerusMed, then-HealthTeacher was advised by media-oriented Jordan, Edmiston Group Inc. (JEGI).
Most of the assets divested in 2009 had been bought in 2007 from Relegent, a company then led by Tod Fetherling, now founder-CEO of healthcare data- and strategy-centric Perception Health, also based in Nashville.
In 2005, McQuigg had joined then-Arizona-based VerusMed (originally, FaxWatch), eventually succeeding founder-investor John Marchica. Petra Capital invested alongside McQuigg, later exiting its stake in 2009.
Still earlier in his career, McQuigg was co-founder and CEO of HealthLeaders, which was backed by Healthstream founder and CEO Bobby Frist and by media-oriented Village Ventures. HealthLeaders sold to Decision Resources in 2004, but still maintains a Nashville presence. VNC
---
VNC
---