Nashville fintech and regtech entrepreneur and investor Edward Wardlaw "Ed" Braswell died April 9 at age 65, more than two years after a glioblastoma diagnosis.
For roughly four decades, Braswell was known as an accessible, disciplined and quietly successful tech entrepreneur and operator in fintech, payments and regtech sectors.
Braswell is survived by his wife Allison Kearney Braswell in Nashville; daughters Lizzie O'Rourke (Kyle) of Atlanta and Kat Campbell (Wirth) of Nashville, and three grandchildren, as well as by his sister Helen Caudill (Darrell) of Alpharetta, brother Charles Braswell (Barbara) of Indianapolis, and his extended family.
Even those who never met Ed Braswell can appreciate the impact of his pursuits on the venture ecosystem in which he operated.
During the past six years, the Memphis-born and Atlanta-reared entrepreneur was co-founder and chairman of G2Lytics, which he helped create in 2017 to advance an artificial intelligence (AI) analytics engine "designed to assist revenue agencies assess businesses'​ compliance with various taxes and tariffs, leading to a fairer implementation of tax regimes and closing the 'tax gap' for governments around the globe," according to one G2Lytics profile online. VNC's G2Lytics coverage here.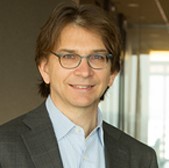 Howard Herndon
Reached for comment today regarding Braswell's passing, G2Lytics Co-founder Howard Herndon, who is also a founder of Blackline Advisory Group, said Braswell's friends numbered "beyond measure...a true testament to his extraordinary life. One of his favorite sayings was that 'people buy from people'. So, relationships meant everything to him, and no one was better at developing and nurturing relationships than Ed, whether with the U.S. Chief Information Officer or the youngest member of the data science. He was truly gifted in that regard."
When asked today about succession plans at the helm of G2Lytics, Herndon said, "Nothing has been decided." G2Lytics operating team and groups of technical and domain-specific experts are listed on the company's website here.
FINTOP Capital Managing Director Joe Maxwell in Nashville was saddened today upon hearing of Braswell's passing. Maxwell said, "He was always such a kind and collaborative entrepreneur. He always made time for a meeting and exemplified 'giving back'. He will be very missed."
Tod Fetherling, former CEO of the Nashville Technology Council and now Huron Consulting Group's managing director for data and analytics, global products, told VNC today he served more than once on Braswell teams.
Fetherling said, "Nashville has lost another great entrepreneur... I first worked with Ed at Link2Gov and then at EDOinteractive. He was always thinking, well ahead of most others in the room. You will be missed," he added.
During 2007-2017, Braswell was founder, CEO and executive vice chairman of edo interactive. EDO was sold in 2017 to Minnesota-based Augeo Affinity Marketing. In 2022, JP Morgan Chase bought Augeo's Figg unit, which contained edo interactive assets.
According to a 2017 press release, Edo Interactive had "transformed shopping and saving by partnering with merchant, payment and data networks. Delivering value to advertisers, financial institutions and consumers through analytics, technology and targeted marketing, Edo is known for providing higher level personalization, managing and adjusting merchant campaigns on a continuous basis." VNC's previous coverage of edo interactive is here.
During 1999-2007, Braswell joined and then rose to become CEO of Franklin, Tenn.-based Link2Gov, which sold to Wisconsin-based Metavante Corporation in 2005.
Backstory: A predecessor company to Link2Gov was formed in 1995, and reincorporated in Tennessee in 1999. That company eventually bought related assets from iXL Enterprises and became Link2Gov Corp. Braswell joined in 1999, initially as EVP-Sales. He later succeeded as CEO Link2Gov Chairman Mark McDonald, then an active commercial real estate developer. Though it's not on Braswell's LinkedIn today, prior to Link2Gov, Braswell worked with wireless and paging-related Premier Technologies (Minn.) and Glenayre Electronics (N.C.).
More ripples: Not long after its Link2Gov deal, then-acquisitive Metavante bought Franklin, Tenn.-based Valutec Card Solutions, which had been formed by local Comdata executives. Metavante, itself, sold in 2009 to FIS. Related VNC coverage here.
Braswell is the latest of an untold number of highly regarded Nashville-area entrepreneurs who have, in the past five years alone, died of cancer and other natural causes while pursuing their ventures.
Their ranks include, but are by no means limited to Sal Novin in 2018, at age 45; Terriance Moody of Dream Systems in 2019, at 50; and, Eric Dahlhauser (Insight Genetics and in this obit) in 2019, at 56.
Braswell attended both Georgia State University and the University of Georgia, according to his LinkedIn profile here.
A celebration of his life is to convene at Westminster Presbyterian Church in Nashville on May 4 at 11:00 a.m. CDST.
The family has said it welcomes donations in his memory to the the Westminster Presbyterian Church, or to the Scott Hamilton CARES Foundation, which is focused on research regarding glioblastoma multiforme.
Other VNC coverage of Ed Braswell is here. The Tennessean's full obituary appears here. VNC

. last edited 16 April 2023 1646 cdst
---