Vanderbilt University has retained two national search firms to fill strategically important slots in its executive ranks.

Assignments that could produce leaders who will help further unify Vanderbilt's central and medical-center subcultures have been awarded to FutureStep, a Los Angeles-based division of Korn Ferry; and, to Isaacson, Miller (John Isaacson, Inc.) of Boston and San Francisco.

Among new senior administrative positions, Vanderbilt is hiring an associate vice chancellor for communications; and, an executive associate vice chancellor for VU Medical Center institutional development.

In addition, the Owen Graduate School of Management at Vanderbilt – and its alumni – will get reinforcement, in the person of a new executive director for the OGSM Career Management Center. The Center is now led by Director Joyce Rothenberg.

Located within Development and Alumni Relations, the new associate vice chancellor role is broadly defined, with responsibilities including, in part, "conducting a comprehensive review of current efforts... and creating a unified development communications function across University Central and the Vanderbilt University Medical Center that is strategic, innovative, and customer service oriented."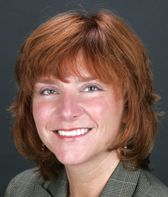 In this role, the occupant will "partner closely with" Chancellor Nicholas Zeppos' Vice Chancellor for Public Affairs Beth Fortune (at left).

The new AVC is expected, among myriad goals, to "Oversee the integration of the separate central and VUMC development communications offices" and to "Deepen and enrich working relationships" with Public Affairs units, wherever they are in the campus hierarchy.

Vanderbilt's recruitment efforts, and descriptions thereof, seem to reflect the "One Vanderbilt" theme that the Zeppos

Administration, including Vice Chancellor for Health Affairs Jeff Balser, have been assiduously pushing on campus since the days in which Zeppos and Balser began their ascent toward their current posts.

Zeppos (at right) has often made clear since his appointment at chancellor two years ago that he is determined to improve Vanderbilt collaboration, in both spirit and letter, among both faculty and administration, in the belief that is necessary to ensure Vanderbilt is a "discovery community" that realizes the synergies available to it through interdisciplinary research and integrated operations.

According to a recently published Vanderbilt View article, Zeppos vows he will not measure Vanderbilt's success by the sum of individual schools operating as rival fiefdoms.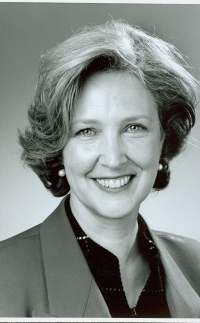 In line with that thinking, a year ago Vanderbilt handed the mandate to integrate all the university's development and alumni relations resources to Susie Stalcup (at left), now a vice chancellor here. Earlier, she was vice president for development at Columbia University Medical Center, New York City, and prior to that held a similar role at Baylor College of Medicine.

The effort to establish Vanderbilt communications and development as near-seamless enterprises serving the entire community, rather than as political bedfellows who collaborated uneasily when it came to strategic issues, has not yet succeeded entirely in modern times, but did advance under former Vice Chancellor Mike Schoenfeld, who left two years ago for a similar role at Duke University, his alma mater.

Update: A VU spokesperson advised that as a further step toward unification, the Vanderbilt University Medical Center news and public-affairs operation was recently integrated within the centralized News and Public Affairs operation led by Vice Chancellor Fortune.

The university is also searching for mid-level development officers to target building institutional advancement relationships with philanthropic foundations and with corporations.

The University's job-openings page also carries word of efforts to recruit more scientists for the Vanderbilt Program in Drug Discovery (related story); and, among other postings, an assistant director in the Finance department whose task it will be to support the VUMC Clinical Enterprise Group. ♦


Related Articles