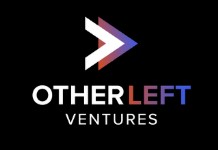 FOUNDERS of OtherLeft Ventures LLC, a venture studio based in Brentwood, plan during the next 12 months to join with healthtech entrepreneurs as co-founder and investor in "2 to 4" budding B2B software businesses that its team believes they can help advance, rapidly.
OtherLeft Ventures (hereafter OLV) was founded by four Nashville-based tech entrepreneurs: Rodney Hamilton MD, Blaine Anderson, Peter Marcum, (representing Kernel Equity and DevDigital), and Josh Rothman.

The new firm also recently announced its first healthtech portfolio company: TheraVista Health Inc., a commercialization spin-out that is a former National Institutes of Health grant recipient spawned by Huntsville, Ala.-based CFD Research Corp.
TheraVista now offices with OLV and is pursuing development and marketing of a rehabilitation application for U.S. military service members with mild traumatic brain injury.
Brief VNC interviews with the founders made clear it is their intention to capture compelling healthtech-startup solutions at the earliest stages of their emergence, often while still pre-revenue, pre-beta and pre-market entry -- before institutional investors would typically engage in earnest.
In a press release today, OLV asserts, "Venture studios are unique in that they engage with concepts as early as the problem-identification stage, on through scaling, providing both seed capital as well as an initial team and process."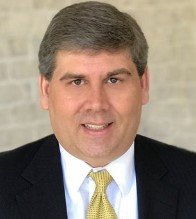 CEO Rodney Hamilton MD
CEO Hamilton, 49, says in that same release, "Our aim is to mitigate typical failure points one often encounters as an entrepreneur creating a startup in a complicated industry such as healthcare. We have brought together a proven ecosystem of top talent in the areas of healthcare domain expertise, human-centered design, product management, software development, sales, marketing and legal/financial services."
During an interview, Hamilton told VNC that the OLV model helps de-risk investment "in opportunities that may never have arisen if OtherLeft Ventures wasn't there to catalyze them."
Asked to elaborate, Hamilton said many "early-stage ideas" -- particularly those bubbling-up within corporate enterprises, institutions or government agencies -- fail to get off the ground because they are often held by individuals with vital inspiration, but with little or no access to discretionary funding, knowledge of commercialization and entrepreneurial processes, ready access to wide personal business networks, and-or hands-on tech, regulatory and other talent.
The CEO emphasized that OLV's targets, in keeping with its thesis, will remain "very broad," including AI and machine learning, analytics, workflow and workflow management solutions, and more.
Hamilton noted that if OLV's founders were operating as an accelerator, rather than as a venture studio, decision-making regarding attractive and perishable opportunities might become unduly protracted.
Better, said Hamilton, that OLV use its Seed-stage investments of funds and advisory and operational services to "pre-fund" and de-risk the qualifiable candidates -- enabling the combined Startup/OLV team to get to work on advancing the business as an absolute priority.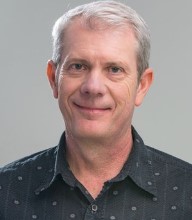 Blaine Anderson
Founding Partner Blaine Anderson said in today's OLV release, "We are looking for driven problem-solvers who are serving the healthcare industry. We are focused on innovators at the earliest stages, even idea-only, though we will consider companies who are further along. We are seeking founders or companies with innovative ideas that can really benefit from adding an experienced cofounder with a solid process and methodology."
OLV's founders say they will quickly connect with techie and non-techie founders who approach the platform.
That includes healthcare customers and advisors, as well as healthcare operators with deep insight regarding tech gaps in specific healthcare domains and segments, but who need help in defining, staffing, engineering, de-risking, funding and commercializing "fully baked" solutions that could become the beating hearts of new companies.
In-line with that, a form on OLV's webpage here is the top of the pipeline for approaches by serial healthtech entrepreneurs; sector professionals looking to co-found a business; representatives of research institutions seeking commercialization; potential limited-partner investors; established healthtech advisors; and, startup veterans seeking further roles in engineering, product management or marketing.
In standing-up OLV, the studio's cofounders have been raising a fund with an undisclosed target. The raise has already drawn investment from Nashville-based Blattner Technologies.
The four co-founders named above have aggregate health-sector experience as employees, consultants and mentors that includes such companies as Vanguard Health Systems, McKesson, MedHost, Episode Solutions, Theos Telemedicine, digiChart, SpendCare, CaptureRx, as well as experience in fintech, rights-management, and in other fields with NASA, DevDigital, Kernel Equity, Comframe, Clearbox Rights, Nashville Entrepreneur Center, Jumpstart Foundry, and others.
Hamilton said OLV's own outside advisors include attorneys with Riggs Davie, accountants with LBMC, and representatives of Studio Bank.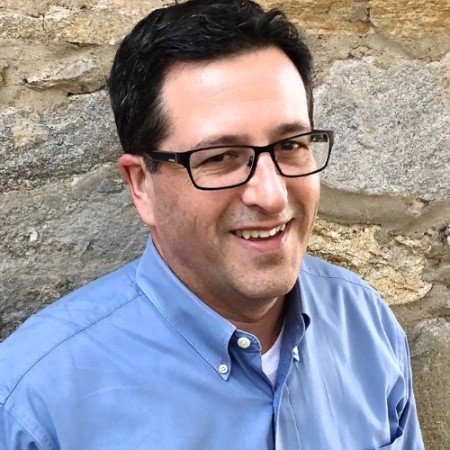 Russell Blattner
Blattner Technology is a dba for Deep Insight Solutions Inc., according to Tennessee state records online today. Blattner Tech also previously dba BOSS AI and as Lucd.
Blattner Tech was was founded by Nashville-based CEO Russ Blattner, whose team includes CAO/COO John Leschorn, who splits his time between Nashville and Terre Haute.
Note: In addition to being an OLV Co-founder, the above-mentioned Blaine Anderson and a colleague, Josh Rothman, have continuing duties with OtherLeft Design Studio, which they sold last year to Blattner Technologies.
Notably, Crunchbase today shows Blattner Tech having raised nearly $22MM since 2017. A few months ago, Blattner announced acquiring Tel Aviv-based Superwise.ai. Crunchbase.
Blattner Tech refers on its website to its enjoying a "rich family heritage of innovation for generations," which VNC research indicates is an allusion to roles held across multiple generations by members of the widely extended Blattner family.
Some members of that same Blattner family had a stake in the $2.7BN sale of Minnesota-based Blattner Holding Company (including Blattner Energy, D.H. Blattner & Sons and Blattner Investments) to Quanta Services Inc. (NYSE:PWR). However, that transaction seems to have had no bearing on the rise of Blattner Technologies. SEC filing here. Update 3 May 2023: A spokesperson for Minnesota-based Blattner Company confirmed Blattner Technologies is "not part of Blattner Company businesses."
FYI: The OtherLeft branding was chosen as a memorable way to underscore the importance of a venture 'getting off on the right foot', Blaine Anderson told us today.
An OtherLeft Ventures press release was published this morning on PRNewswire here. This VNC story reflects more complete information provided this afternoon by a member of the OtherLeft team.
This story will be updated, as warranted. VNC
. last updated 1303 3 May 2023
---