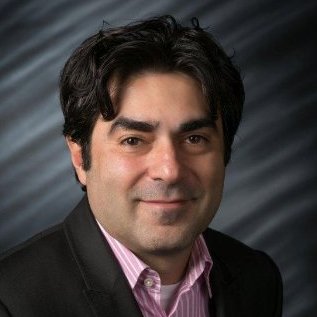 THROUGH it all, boldness, intelligence, sincerity and good cheer returned time and again to Saladin Ali "Sal" Novin as he pushed back against Glioblastoma.
Comes now word that Novin died Saturday, November 24, at age 45.
He was born in Iran in 1973 to parents Guity and Farid Novin PhD and grew up in Holland, the UK and Canada, before arriving Nashville nearly 20 years ago. He is survived by his parents; his daughter, Jacqueline; and, by brothers Alishah and Alamir Novin, as well as extended family.
The family yesterday announced a memorial service and celebration of Sal's life will be held this Saturday, December 1st. The gathering begins at 1:30 p.m. at NTC's Tech Hill Commons, 500 Interstate Blvd S (37210), invitation here.
Update - July 2019: NTC posthumously named Sal Novin to its Hall of Fame, during the NTC Summer Party June 11th.-Ed.
In 2010, Novin formally launched Healthcare Productivity Automation (HPA), with offerings including Health Mason software, which he often likened to "virtual robots" for automating healthIT and other manual processes, with extraordinary accuracy.
He sold HPA technology to Trizetto in 2012, and continued to lead the business after Trizetto merged in 2014 with Cognizant, until his death. His long-time teammates, brother and software engineering manager Alishah Novin and software engineer Igor Kikena, remain with the unit within Trizetto, according to their LinkedIn profiles.
Among comments provided in behalf of the Novin family by Alishah Novin for this story: "Sal took great pride in being a mentor to many young entrepreneurs and business professionals, and celebrated their successes... Sal maintained unique bonds with everyone he met and deeply valued their friendship. In running multiple companies, Sal loved seeing success in others. He always hired a diverse range of people, and made their goals his own. Sal had an energy and passion for storytelling - engaging friends and family with stories from his wide range of experiences - from his travels, to running a successful start-up, to every day events with friends."
Novin's longtime mentor Gary Seay, a veteran of decades in trenches of healthIT and other fields, in 2011 told VNC he viewed Novin as having "his heart and soul" in any business he leads, and praised his diligence and creativity, among other traits.
Upon news of Novin's death, Nashville Technology Council CEO Brian Moyer said, "Sal was an incredible person, a passionate supporter of the Greater Nashville Technology Council and our Middle TN tech community and a member of the NTC board of directors. He will be sorely missed."
Though he was enthusiastic about startup team-building and disruptive technology, Novin harbored a healthy skepticism for half-baked ideas and cautioned entrepreneurs to be cautious in turning to outside capital for early growth.
That caution may have been honed very early in his career by his work doing due-diligence for potential tech-sector investments, and on advising a VC's portfolio companies.
He also served three years as CEO/President for Linnaeus Inc. -- which research suggests was backed by a VC, Capital Health. Linnaeus provided claims systems software for payors and providers in healthcare. By the time he parted ways with Linnaeus, he had determined he would focus entirely on automation for the healthcare industry, a plan that led to formation of HPA.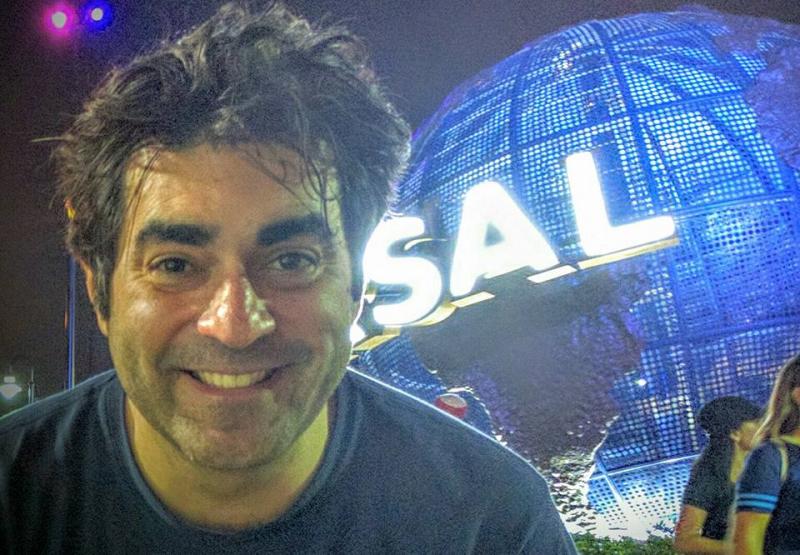 The Sal Novin known to many
Courtesy of the Family
Even during two years of medical treatment, Novin's interest in tech innovation and innovation was unflagging.
In 2017, Novin shared with VNC his ideas for further startup ventures he might undertake, and roughed-out plans for producing a series of VNC commentaries addressing tech-entrepreneurship issues. Although work on the series was overtaken by other priorities, one article (here) was a precursor.
The Novin family seems to embrace challenges on technology, arts and academic fronts:
Sal Novin earned his bachelor's in biophysics, with a focus on statistics, at the University of Western Ontario, in Canada, near Detroit.
Brother Alishah holds a BSc with double major in physics and philosophy and minor in mathematics. Brother Alamir Novin is a PhD candidate at the University of British Columbia iSchool, with a focus on human-computer interaction, collaborative information behavior and information visualization.
Guity Novin has gained renown across decades as a figurative painter and graphic designer who conceived and introduced an artistic movement she dubbed Transpressionism, partly to define and uplift an artistic path that is an alternative to Postmodernism. She earned her bachelor's in Graphic Design at the Institute of Decorative Arts, Tehran, and studied at the Free Academy of Visual Art in The Hague, Netherlands. Read more here.
Also, Novin's father, Farid, earned his doctorate in econometrics and monetary policy at Queen's University, after earning his master's at the University of Manchester. VNC
. Last edited 0545 2 Dec. 2018
---