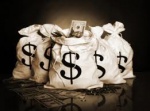 THOUGH publisher CB Insights inevitably focuses much of its attention on VC and Private Equity investors in much larger markets, the company is thus far tracking hundreds of Tennessee investors, said Co-founder and CEO Anand Sanwal.
New York City-based Sanwal, 40, told VNC that his early-stage company is tracking at least 228 Tennessee-based VC/PEs, Angels and Angel Groups, incubators, accelerators, growth-equity investors and others.
The six-year-old company projects 30 staff by year-end, continues to invest in its business, and generates revenue near the higher end of the $2MM-$5MM range reported earlier this year by Crains New York Business, Sanwal confirmed.
Prior to founding CB Insights, Sanwal helped lead a $50MM Chairman's Innovation Fund at American Express. His co-founder at CB Insights, Jonathan Sherry, had shared the American Express experience with him.
Prior to American Express, Sanwal spent a year as part of a team tasked with the European launch and fundraising for NYC-based Kozmo.com, which Sanwal has previously described as "one of the most well-funded and infamous startups in NYC history."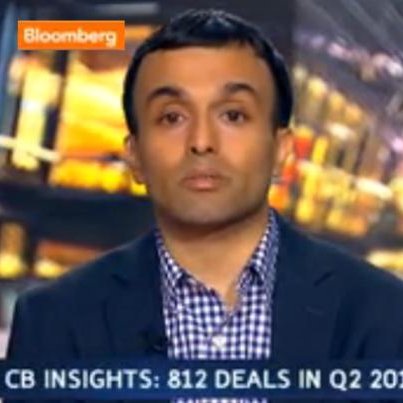 CEO Anand Sanwal
Sanwal said that because CB analytical resources inevitably gravitate toward coverage of more active markets, he has relatively little familiarity with Nashville, though he senses it is generally oriented toward healthcare services and related technologies. He cited Nashville-based Change:Healthcare's recent $135MM sale to Emdeon as a case-in-point.
When asked about Tennessee investors tracked by CB Insights, Sanwal sampled his database and told VNC that Tennessee accelerators and related organizations monitored by CB Insights include Jumpstart Foundry, Seed Hatchery, Emerge Memphis and Lamp Post Group, among others.
Sanwal also said, "On the angel group side, I'm seeing folks like Tennessee Angel Fund [a TNInvestco affiliate with Nashville Capital Network], Nashville Capital Network, Innova Memphis [affiliated with Memphis Bioworks Foundation], The Angel Roundtable and Rolling Hills Ventures [a Clayton Associates affiliate], among others." Those groups are located in Nashville, Memphis, Johnson City and Brentwood, respectively.
Prompted by reports elsewhere of Sanwal's comments regarding early-stage valuations and related matters, VNC asked his views on valuations and on the nation's bumper crop of startups, incubators, accelerators and related players.
Sanwal confirmed that he has for some time sensed that, generally, valuations are "frothy" at some venture stages, largely because investors of every type are "piling in."
He also said he senses that in some communities there is "a little bit of excess focus on spurring early-stage investment," when what those same communities actually need is "follow-on" capital to avert local startups from relocating to San Francisco, Boston or other money centers.
While communities like that may reap some "brand value" for spawning startups that leave town, he said, "the real economic growth will come from five of [those startups staying and] becoming big," not from a community creating "a hundred three-person firms," he said. Cities creating numerous startups also must have "an outlet for the winners," said Sanwal.
At the same time, while some incubators, accelerators and the like seem to be "well intentioned," many seem not to be so benign, he said.
Too many "co-working" spaces are little more than real-estate plays, and many accelerators simply do not deliver on their promise that "in three months we're going to get you into fighting shape" to raise a great deal of capital, he said.
CB Insights' heavyweight proprietary coverage includes a very wide array of analytics and intelligence reports that are best scanned by visiting the navigation bar on its website.
Though the firm's deep trove of data and analyses is reserved for subscribers only, the company's blog and a free daily email with Sanwal's personal touch are invariably thought-provoking -- as when CB cited Nashville as mired in a 20-way tie at the bottom of a list of 100 U.S. geolocations experiencing Tech acquisitions; and, in another report, showed Music City far down in the pack on the basis of numbers transactions, while faring better on the basis of total dollars invested.
Even the lighter free fare is interesting. For instance, CB's tech-enabled team performed 101 post-mortems on failed startups and produced gratis a list of the Top 20 reasons for startup failure. Number 1? "No market need."
Sanwal earned degrees in Engineering and in Economics at the University of Pennsylvania, according to his LinkedIn profile. VNC