JASON DENENBERG, entrepreneurship programs director for LaunchTN, is standing-up NourishWise, a startup that aims to offer diners online nutrition data from participating restaurants, he confirmed for VNC.
Denenberg also confirmed he has no immediate plans to leave LaunchTN, and has kept LaunchTN abreast of his longer-term interests. He registered Delaware-chartered NourishWise in March, according to Tennessee records online.
He told VNC he is "entirely passionate" about helping consumers eat more healthily when outside the home, and plans to bootstrap the effort until he's gathered sufficient metrics from early consumer users and participating restaurants to make the business investable.
He acknowledged that, in similar situations, entrepreneurs have taken years to exit their dayjobs, and he'll be guided ultimately by what he learns from the marketplace in the early stages. He plans to begin sending weekly updates with restaurant menu nutrition data to initial users, by the end of September at the very latest.
As director of LaunchTN entrepreneurship-development efforts the past two years, Denenberg shoulders core responsibilities.
Among other things, he helps support and monitor the state's nine regional accelerators; works to recruit college students into Blackstone Specialist startup internships in Tennessee; and, is preparing to kick-off the second class of "The TENN" startups, a group which tours Tennessee and other venues under the LaunchTN aegis, meeting with companies, mentors and potential investors.
There's nothing new about key LaunchTN staff departing and then pursuing entrepreneurial ambitions.
Hagerty's former ECD Chief of Staff Brad Smith, who once controlled LaunchTN as interim CEO, left LaunchTN in 2013 to form Aspire Health, a home health and palliative care service provider, with his co-founder, former U.S. Senate Majority Leader Bill Frist, M.D., for whom Smith had worked in an earlier job. Aspire has raised at least $6MM in seed capital, according to media reports. It recently reported a $5.5MM raise.
Also, former VP-Operations James Stover left to co-found Diagnovus, a biotech company he now leads as president. Former F&A Director Steve Wonsiewicz left in early 2013 to become finance controller at Strategic Health Services.
In addition, former TTDC CEO Eric Cromwell and former TTDC VP-Operations Dan Schmisseur now jointly operate both a consultancy focused on high-growth companies and capital formation initiatives; and, FirstRoundExchange, an online fantasy football player-draft marketplace.
NourishWise is fresh evidence that opportunities touching on Health are attracting people who are widely varying stages of their careers.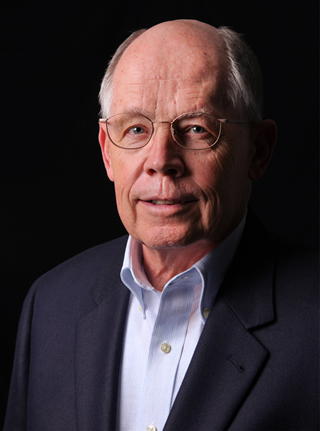 Tom Ballard
For example, LaunchTN's long-serving Board Member Emeritus Tom Ballard not long ago became chief operating officer for a start-up analytics provider, PYA Analytics, which is a data-oriented affiliate of Knoxville-based Pershing Yoakley & Associates, a healthcare-centric consulting and accounting firm. Ballard had previously "retired" from both the University of Tennessee and Oak Ridge National Laboratory executive ranks.
Since Ballard joined the firm, PYA Analytics has allied with LaunchTN and has stepped-up its outreach -- serving, for example, as host for LaunchTN's recent Venture Match program on data analytics and visualization, at PYA offices in Knoxville.
PYA and LaunchTN also co-hosted "Healthcare Connection" events with PYA, involving at least 10 presenting start-ups and an audience of corporate, investor and other attendees, according to a LaunchTN staff report. Update 24 July: Further evidence of PYA's penetration of the Healthcare sector: Recently hired Nashville-based PYA Principal Connie McGee is now president of the Tennessee Chapter of the Healthcare Information Management Systems Society, HiMMS.
A number of other LaunchTN board members are active in healthcare services, medical devices and related enterprises. The full board list is here.
The website for Denenberg's NourishWise displays a digital "badge" suggesting that NourishWise is recognized by and/or collaborates with HealthierTN, Tennessee's health and wellness initiative. HealthierTN is driven by The Governor's Foundation for Health and Wellness, a three-year-old nonprofit.
Rick Johnson
The Governor's Foundation is led by Richard "Rick" Johnson, who apparently knows a bit about food-related businesses, himself: Earlier in his career, Johnson held senior roles with Ruby Tuesday (NYSE:RT) restaurants, and with the Morrison restaurant chain.
Prior to joining LaunchTN, Denenberg was a consultant to a Nashville digital-interactive agency; and, still earlier, he was a partner in the Angel Capital Group. His LinkedIn file is here.
LaunchTN -- officially Tennessee Technology Development Corporation, TTDC -- is a state-chartered organization that is an agent of State Economic and Community Development (ECD).
LaunchTN Chairman and CEO, respectively, are ECD Commissioner Bill Hagerty and Charlie Brock. VNC