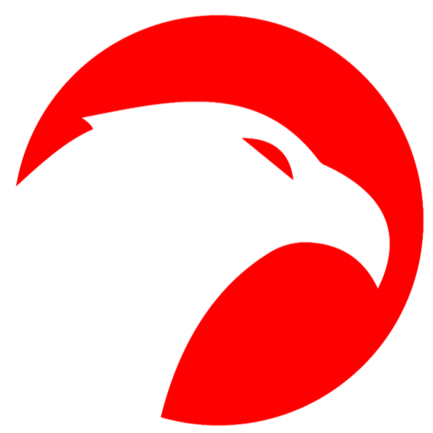 Updated 26 Sept. 2017 - Haawk announced Sept. 21 it secured a $2.5m Series Seed round involving VCs Rincon Venture Partners, Wavemaker Partners, Frontier Venture Capital, and Apex Ventures. A third co-founder recently joined, Ben Lister, CRO. Our original June 21 story is below. Ed.
HAAWK INC., the Studio City rights-management and content-distribution startup, is still circling the friendly skies of Nashville after having acquired some Dart Music assets via that company's recent debtor-in-possession sale process.
Although now deeply rooted in LA LA Land, Haawk Co-founder and CEO Ryan Born, a Nashville native now 38, said he's already coming here several times a year on business and visiting his parents. They still reside in the city, where he navigated K-12 at University School of Nashville and Montgomery Bell Academy.

Haawk's growing clientele and partnerships make an increased Nashville presence valuable, he said.
He also confirmed that Haawk is likely to pursue a "significant" capital raise of $5MM to $10MM or more.
Though he said institutionals would take most of that round, there would probably be room for individual investors who bring industry experience, from LA, Nashville and/or elsewhere.
People who "own, administer or work with" copyrights under management are among those most sought-after, he said.
Benjamin Barger
Born co-founded Haawk about nine months ago with COO Benjamin Barger, who oversees a team of engineers. Haawk has roughly 7 FTE on its team, the CEO said.
Barger was also COO of Born-led AdRev (AudioMicro), a startup acquired from Born and other stakeholders in 2015 by Zealot Networks for a reported $20MM or more. Born declined to say whether or not he holds a stake in the AdRev business today.
CEO Ryan Born, CPA
Born made clear it was the "homerun" AdRev deal, plus a couple smaller realizations and a fistful of strikeouts that contributed most to the entrepreneurial freedom he now enjoys. More on his at-bats here and here.
Asked about Haawk advisors, Born said they include attorneys with Stradling Yocca and with Manatt.
He also has a four-person advisory board, but disclosed only advisor Jason Kay, a serial entrepreneur and advisor whose Linkedin shows a role with AID Partners Capital Holdings (Hong Kong), among others.
Born told Venture Nashville that, while he has not previously raised money "from anyone in Tennessee," he'd welcome conversations with potential corporate or individual strategic investors with relevant business savvy. He said he's generally well networked among VC/PE.
Among other activities, Born is active with the LA chapter of Tech Coast Angels.
Asked by VNC to comment on whether he would encourage Nashville's early-stage companies -- particularly in Music and Entertainment -- to seek investment among California investors, Born said he had not studied the matter, but offered his perspective.
He said that while most would agree that most startups should seek money from friends and family and others close to home where they have "face-to-face" relationships, "I wouldn't shut-off L.A." as a target for capital.
Born emphasized that Los Angeles should remain on the target list, first, because it has an increasing amount of industry-savvy capital and throngs of strategic players and advisors.
At the same time, he said, "I tell you what: Nashville is HOT, HOT as can be, in terms of the minds of the LA community that I am familiar with... It's not a dumpy town in the minds of LA people, I'll tell you that."
"Not a day goes by that somebody [from LA or New York] doesn't say to me that they were 'just in Nashville'," he said, adding that in the past few years at least three families he knows in California have relocated to Nashville.
He said that while he knows and loves Nashville, he's still amazed that evidence of Nashville's standing "just keeps coming."
If ever they could, he said, Nashville entrepreneurs can "no longer use being in Nashville as an excuse, if you will, that they're not in the right place to build a business."
As previously reported by VNC, Haawk recently ponied-up $25K for Dart Music contracts with customers for content distribution. He said he was tipped to the Dart bankruptcy process by his mother, who learned of it via local news coverage.
Notwithstanding the smallish face amount of the Dart deal, Born said Dart contracts will significantly advance his plans for expansion of Haawk's content distribution business. Online, Haawk defines its turf as spanning "TV, film, master recordings, music compositions, photos and/or videos."
Born said he senses that many had forgotten that Dart Music had pivoted away from its original positioning as a distributor of mainly Classical music, toward delivery of metadata and then more broadly into analytics.
The Haawk website shows the company distributes to at least 19 digital outlets, including Apple's MUSIC, Google Play, Pandora, YouTube, Spotify, Shazam and others.
With respect to Rights Management, Haawk says it "monitors, monetizes and enforces" users' copyrights on every major user-generated content (UGC) platform. Born said related functions include digitally fingerprinting of music.
As also recently reported by VNC, local tech entrepreneur Jim King has been finalizing his separate acquisition of a set of Dart assets, via the same d.i.p. process.
In 3Q15, Billboard likened Dart Music to "a TuneCore for classical music." Dart Music was founded by Chris McMurtry.
VNC research shows Dart was originally named musiqueDART; it adopted the name Dart Music in 2015 and its Dart Data dba in 2016.
Born confirmed he holds an active CPA license and a California real-estate broker's license and said he and some long-time Nashville-based friends are in "early discussions" regarding property buys here.
He, wife Lauren Born and their daughter live the Studio City area near Sherman Oaks and Los Angeles. Lauren Born is Los Angeles native and a professional designer who does business as TWIG Design Studio.
Born holds a total three degrees from Emory University and the University of Illinois at Urbana-Champaign. VNC


. last edited 22 June 2017 0638
---