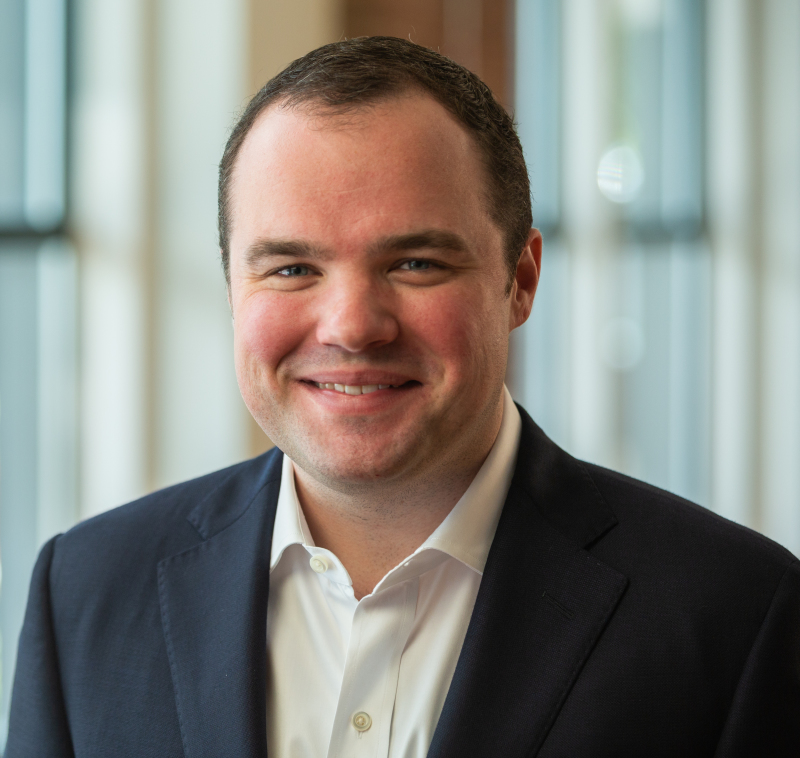 Updated 20 July 2020 - Decode Health announced members of its new strategic advisory board, on team page here. Our May 21, 2020 story is below.-Ed.

DECODE HEALTH INC., the Nashville data science and machine learning startup, has shifted some of its team's energy toward offering its technology and experience to those who are working to model, monitor and predict COVID-19 risk and vulnerabilities within and among county, state and national domains.
Co-Founder and CEO Chase Spurlock PhD and Co-Founder and Chief Strategy Officer Julia Polk registered Decode Health in August 2019.
Ten months on, Decode also continues to pursue its original goal of serving care-management companies and other healthcare benefit payers who must monitor health and outcomes in populations of covered-insureds. Prior to the emergence of COVID-19, Decode was focused on chronic and typically irreversible autoimmune diseases, including multiple sclerosis, Crohn's disease and ulcerative colitis.
Now, Spurlock, Polk and some others on Decode's 11-person team are reaching out to governments, institutions and others to offer Decode's artificial intelligence (AI) platform and its knowledge of "social determinants of health" (SDOH) to help combat COVID-19 contagion and improve the effectiveness of care pathways.
During a series of interviews with Venture Nashville this month, CEO Spurlock more than once emphasized that the nation and its communities "cannot afford" to continually repeat the process of socioeconomic lockdown and re-opening.
Spurlock's caveat echoed Decode's declaration in an April 29 press release that "rural counties near major population centers are likely to be where the second wave of the disease emerges."
In the same press release, Spurlock said predictive analytics such as that offered by Decode "is the key to tracking re-emergence [of the novel coronavirus] and swiftly identifying trends that enable proactive patient engagement at the national, state and community levels."
Decode explained: "Because of travel between these counties and nearby large cities (i.e., for work, medical care, entertainment and shopping), the disease could re-emerge in large cities in the summer or fall, potentially at an accelerated rate, according to Decode's models. Counties statewide, and especially those around large cities, need to be vigilant now and in the coming weeks about adhering to social distancing and other preventative measures as businesses reopen..."
Decode says its platform can support vigilance, strategy and response by pointing decision-makers to counties in which infections are likely to emerge; by illuminating characteristics of counties where the worst medical outcomes are likely to occur; and, by monitoring infection rates and related data, in order to "understand positive or negative trends weeks in advance" of their full manifestation.
America's counties, as well as cities, seem to be well aware of their role amid the pandemic, as indicated by a dynamic U.S. COVID-19 case map embedded on the National Association of Counties website.
Responding May 15 to a VNC query, Gov. Bill Lee's Interim Press Secretary Gillum Ferguson declined to comment on Decode's warning about a second wave possibly originating in counties, noting that "this is a constantly changing situation and we learn more about the virus and its spread every day."
Ferguson illustrated his point by referring to a recent COVID-19 mitigation report published by health economists, epidemiologists and biostatisticians associated with Vanderbilt University Medical Center and Vanderbilt University School of Medicine.
In the VU report cited by Ferguson, a modeling team reported they had established a new COVID-19 statistical baseline for Tennessee, reflecting not an end to COVID-19 contagion, but a degree of stability in cases and hospitalization trends within the state. Baselines and trends are subject to change.
Among other findings, that VUMC/VU report showed that during a recent 10-day period, 77 of 95 Tennessee counties had reported new COVID-19 cases. Among many other details, a heat map within the report signaled that COVID-19 case growth in southeastern Davidson County and in an adjoining portion of Rutherford County has persisted. That new baseline report is here.
Lee spokesman Ferguson added that the governor's "Unified Command Group (Department of Health, Department of Military, and TEMA) are working closely with all local partners to ensure they have the PPE, testing kits, and medical supplies needed to combat and mitigate the slow of the virus."
VNC also asked for comment on inter-county mobility and the possibility of a second wave or vortex arising from nearby counties during Metro Nashville Mayor John Cooper's COVID-19 press briefing, on May 18.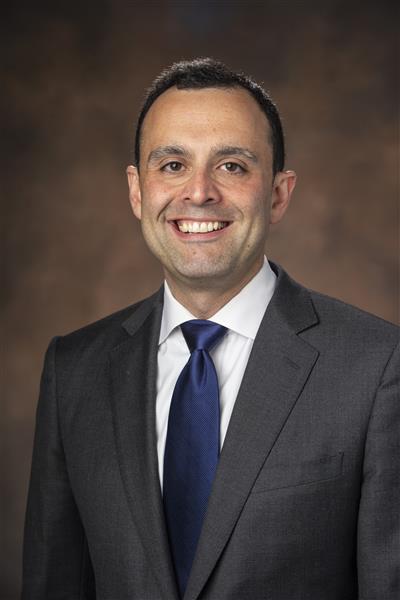 Alex Jahangir MD
In response, Metro Nashville Board of Health Chairman Alex Jahangir MD MMHC, who is also chair of Metro's Coronavirus Task Force (and medical director of the Vanderbilt Center for Trauma, Burn and Emergency Surgery), explained that in his view Davidson County is executing on its COVID-19 mitigation goals and has demonstrated its readiness to respond to any adverse trends.
Jahangir also said that, as in Davidson County, people in other counties are encouraged to continue adhering to recommended precautions of social distancing, hand-washing, etc. Jahangir noted that counties nearby Davidson are required to address COVID-19 in keeping with guidance from the State of Tennessee, rather than from any local officials. He added that Metro Nashville representatives are in regular communication with the State's COVID-19 task force.
Spurlock told VNC that at this time Decode prioritizes outreach to key actors in Tennessee and its nine contiguous states, though the team reaches out farther afield, as opportunities arise.
Asked about specific Decode allies and current or potential commercial users of Decode's platform, Spurlock said he was free to say only that "we have put this work in front of a number of state and local governments and other partners" who might it useful in influencing COVID-19 trends.
Spurlock then added that in recent years, he, Polk and their teammates and advisors have developed strong networks among payers, care-management providers, self-insured employers and other influential groups. These existing relationships promise to make the company's near-term outreach efforts highly productive.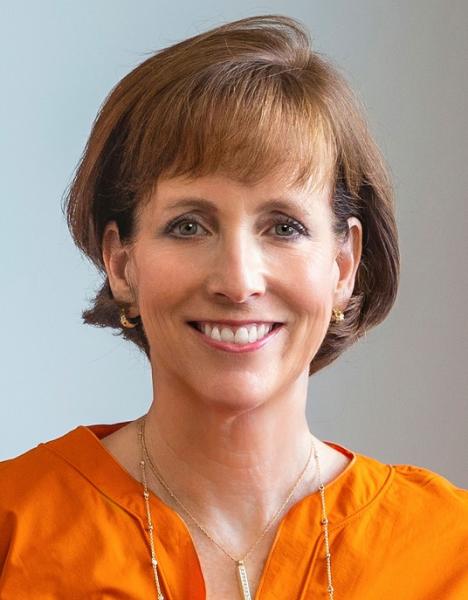 CSO Julia Polk
Co-founder Polk is a member of the board of directors of Launch Tennessee. Earlier this week, LaunchTN spotlighted Decode Health among beneficiaries of LaunchTN's SBIR/STTR matching funds program, for which LaunchTN seeks further state funding. (Decode benefited from SBIR funding that has gone to its sister company, IQuity, more on which later in this story.)
Polk declined to comment directly when asked whether or not Decode has registered and submitted Coronavirus mitigation product or service proposals via the Launch Tennessee Innovation Portal, which was recently established in partnership with Gov. Bill Lee's Unified Command Group.
Decode has pursued the exploding market for COVID-19 predictive analytics at flank speed.
About 90 days ago, as national dialogue and reports of COVID-19's global prevalence intensified, Decode took such precautionary steps as pressure-testing its virtual private network (VPN) for internet communications security for remote workers. It also quickly began social distancing and expanded remote working for its team, said the CEO.
Spurlock noted that the gravity of the situation was brought into sharp focus when his team heard for the first time that a worker elsewhere in their downtown office building had been diagnosed with COVID-19.
The company's offerings related to COVID-19 are now being demonstrated, and the Decode Health website is building-out content to reflect the company's strong interest in pandemic response.
During their VNC interviews, Spurlock and Polk declined to discuss Decode's investor control of the company, revenue status, its engagement with potential corporate partners, and related matters.
SwitchPoint Ventures, the local tech firm that describes itself on Crunchbase as an AI and fintech investor, lists Decode as one of its portfolio companies.
Switchpoint's site says it provides its portfolio companies a variable mix of machine learning capabilities, operational know-how, and capital, in exchange for cash and/or equity.
Damian Mingle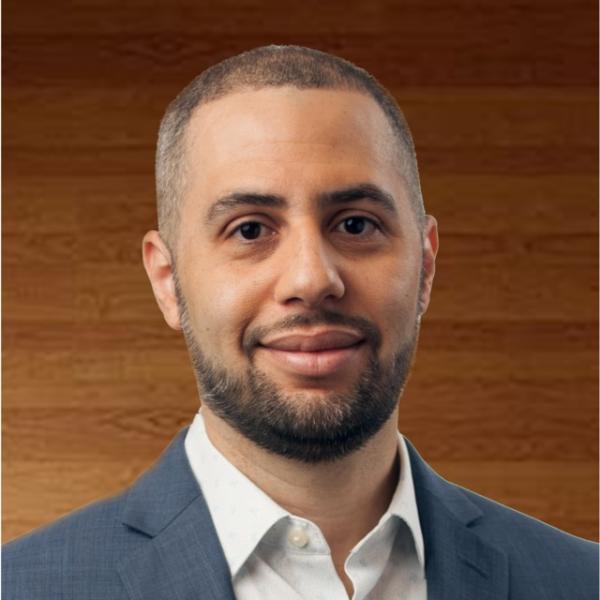 Ray Guzman
SwitchPoint founders include CEO Ray Guzman, COO Nolan Rehm, and Chief Data Scientist Damian Mingle (who is also an advisor to Decode), all three of whom served with Intermedix (now R1 RCM) after it bought WPC Healthcare, in which they held key roles. Walton Denton is SwitchPoint's chief business development officer. Denton has M&A finance experience.
Decode's standing advisors include attorney Chris Sloan of Baker Donelson; IP attorney Tom Meyers of Brown Rudnick (Boston); and, Kevin Roddey of Pinnacle Bank, said Spurlock. The company's website also lists Cherry Bekaert and LBMC among its vendors or partners. Decode's PR agency is The Bradford Group, which is a Nashville unit of Jacksonville-based Dalton Agency, which in 2017-19 acquired two Nashville firms, creating DaltonHudson Agency and Dalton+Anode.
Decode's outside advisors include, in addition to the aforementioned Mingle, David Coppeans, an SVP with Baton Rouge- and Nashville-based Amedisys; Alan Spiro MD, MBA, who is a consultant as well as SVP and Chief Medical Officer for Blue Health Intelligence (Health Intelligence Company LLC); Amy Gleason, a healthtech consultant and a Digital Services Expert for the U.S. Digital Service; and, Don Hardison, CEO of San Diego-based Biotheranostics, which creates tests for cancer diagnoses.
Spurlock told VNC he does not see direct competitors at this time who combine both predictive analytics and deep knowledge of social determinants of health (SDOH).
Polk said during an interview for this story that she, too, believes that the analytics-SDOH combination represents real competitive advantage.
Very much in-line with that confidence, Decode's April 29 press release asserted that the company's analytics solution "detects and monitors chronic disease earlier and more effectively than anything else on the market."
Decode's platform was spawned from another Spurlock startup, IQuity Laboratories.
In 2019, Spurlock told VNC, "Decode is a spinoff of IQuity that will be home to the analytics platform we have been developing for the past two years. This platform will power the next generation of care management for autoimmune and chronic disease patients. The platform finds patients who are undiagnosed, are trending toward a high-cost adverse event, or are misdiagnosed and being treated with unnecessary, expensive drugs, often biologics."
Assignee Decode Health has a patent application pending.
IQuity's website says the company's current projects are related to "creating new tools to monitor treatment responses in multiple sclerosis and extend IQuity's diagnostic capabilities beyond autoimmune disease into other neurodegenerative diseases like Alzheimer's."
Crunchbase says IQuity raised $6.4MM in financing during 2016-2019. Its previous SBIR grants are listed here. VNC's earlier IQuity coverage is here. VNC

. last edited 1529 21 May 2020
---