AS PERHAPS NEVER BEFORE, the fight against the shape-shifting coronavirus and the COVID-19 disease has spurred a de facto alliance of startups, mature business, government and investors.
In Tennessee as elsewhere, volunteers motivated by a healthy mix of duty and opportunity are queuing to bring their innovations to bear against this global threat.
In the minds of many, this is but the latest example of Americans' willingness to "throw our hats in the ring," a phrase which nowadays signals one's readiness for public service or national defense, rather than fitness for boxing bouts.
Here in Tennessee, Gov. Bill Lee has set into motion a host of Cabinet-level initiatives, and created the COVID-19 Unified Command to ramp-up coordinated action of the Tennessee Emergency Management Agency (TEMA), Tennessee Department of Health (TDH) and the Tennessee Department of the Military.
One of the COVID-19 Unified Command's many objectives is identifying, assessing and potentially purchasing high-value goods and services from startups and other entrepreneurial and innovative producers and providers.
Toward such ends, the Unified Command is relying on the Tennessee Innovation Crowdsource Platform (TICP) created and maintained by Launch Tennessee to support intake, screening and initial evaluation of potential State suppliers of high-priority goods, solutions, services and capabilities.
By this morning, the TICP site -- fully operational only about 10 days -- had drawn more than 750 vendor registrants, more than half of whom indicated they had some level of business presence in Tennessee. Would-be vendors may register without submitting a proposal.
At least 210 vendor proposals have been vetted, with 109 escalated to the Unified Command for consideration, thus far. This morning, brief VNC visits to State procurement, RFP, RFI, supplier and other webpages and databases led to no findings of COVID-related tenders, nor any documentation of emergency-procurement regulations.
Would-be vendors are registered without regard to the state in which they are domiciled, according to LaunchTN Communications Director Wendy Malloy, who is tasked with, among other things, nationally promoting the TICP.
Venture Nashville has previously covered Tennessee-based companies with offerings that might now seem to be logical candidates for deployment to help mitigate COVID-19 infections and related losses. For example:
► In October, VNC reported that serial entrepreneur Al Ganier's Empower Health offering could eventually be directed to support women of child-bearing age that are taking opioid drugs and are at-risk of becoming pregnant. The pandemic is widely regarded as likely to amplify risks to health and well-being.
► Nashville-based XOi Technologies, a mechanical field-service force multiplier led by Aaron Salow, might find it worthwhile to expand its presence in healthcare. We note that earlier this week New York-based Vuzix Corporation said it found a partner for use of its smart glasses in the COVID-19 care context in the Netherlands.
► Franklin-based startup Enexor BioEnergy, led by Lee Jestings, which participated in Launch Tennessee's 2019 summer internship program and has been among Tennessee that have received investment facilitated by the state's now-waning Angel Tax Credit program, has developed a 3D-printed N95 Mask design, code for a version of which it has shared with the Unified Command. VNC understands Enexor is looking at development of other equipment, possible including a medical ventilator. UPDATES: Enexor subsequently announced it had established Breathe Strong LLC to produce its newly designed XVent ventilator. On June 17, 2020, Enexor announced emergency use authorization for X-Vent had been received from the FDA.
► Nashville-based Gunio was already supporting Mid-Tennessee tornado damage recovery, and has also made contributions to support voluntary response to COVID in middle Tennessee.
► Jumpstart Health Investors announced that tomorrow (April 10, 2020) it will publish on its website four scenarios describing how, under varying assumptions, COVID-19 is likely to affect thematic investment priorities, entrepreneurial ventures, private investment and much more. The Nashville-based, healthcare-centric investor -- nationally recognized the past few years as one of the busiest U.S. dealmakers in its lane -- may be bracing for a frenzy of both risk-weighted opportunity and dealflow competition. JHI is lead by co-founder and CEO Vic Gatto.
Nashville Entrepreneur Center VP-Marketing Communications Angel May recently provided a list of current and alumni EC startups that the EC has thus far identified as addressing COVID needs in substantial ways. Tennessee-based startups among them include Greenlight Medical (medtech/IT product evaluation), Persist Nashville (postsecondary education), PlaceMat (meal pickup, delivery), Possip (connecting schools and families), and ViaSana (augmenting rehab telehealth). The EC's full list is here.
TICP Vendor registration, evaluation of proposed offerings and, as warranted, elevation of vendor proposals to the Unified Command are undertaken gratis by Launch Tennessee as part of its ongoing pro-innovation and -entrepreneurship mission.
The TICP site advises that "focus areas" generally include "healthcare system demand management/planning, resource mapping, mental health and consumer engagement with local businesses," and the site currently lists one catchall and eight specific categories for potential purchasing.
In addition to such instate initiatives, some Tennessee entrepreneurs are likely to scout for advancement opportunities nationally, or even internationally.
VNC research easily turned-up many domestic pro-entrepreneurial anti-COVID-19 programs, which we believe are still taking applications:
► U.S. Homeland Security has set up a Procurement and Innovation Response Team. Details here.
► Y Combinator is looking for startups that fit its model and which could alter the course of the pandemic. It lists some of its portfolio companies that already meet that definition. And: More here.
► New Media Ventures is creating a small Crisis Innovation Fund to support grants and investments in organizations that are addressing how people with work, think and interrelate in the post-pandemic United States. More here.
► COVID-19 Techstars Startup Weekends are being organized in dozens of nations to spur development of software solutions for the crisis.
► SOSV-backed IndieBio is looking to form a cohort of 8 lifescience startups focused on COVID-19 and infectious diseases generally.
► Plug and Play, the startup and corporate innovation platform provider, launched a COVID Accelerator. More here.
► Help With COVID is a clearinghouse for volunteers for a wide array of projects, details here.
Of course, portals for selling or donating personal protective equipment (PPE) and related disposables are now legion among sponsors including healthcare systems, universities, state and local governments, volunteer maker groups, and others worldwide.
As are many others intent on building new supply chains, Tennessee's Unified Command is marshaling donations of personal protective equipment (PPE), as listed here.
Vendors seeking to provide PPE via State procurement channels are encouraged to introduce their offerings via email to COVID.PPEVENDORS@tn.gov. Alternatively, experienced State vendors' may wish to contact State procurement staff with whom they have previously dealt.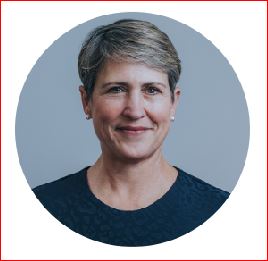 Margaret Dolan
LaunchTN President and CEO Margaret Dolan told VNC that following informal discussions with leadership of the Unified Command about what is now the TICP, she turned to mapping the workflow the TICP would have to support.
In that mapping effort, Dolan said she worked with LaunchTN Chief Operating Officer Van Tucker; Ankura Consulting Group Senior Managing Director Beth Chase (who is also chair of the board of the Nashville Entrepreneur Center); and, with Ralph Schulz, president and CEO of the Nashville Area Chamber of Commerce. The TICP leverages technology provided under contract by Knoxville-based Vendor Registry.

Dolan said that most days she is working at an aggressive pace alongside staff of the Unified Command.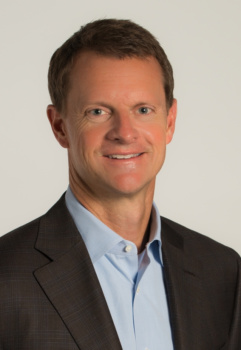 Stuart McWhorter
The Unified Command is led by Stuart McWhorter, who at the governor's request is expected to step away from his prior duties as commissioner of finance and administration, to devote full effort to the Unified Command.
McWhorter was co-founder of local healthcare VC Clayton Associates and is a former CEO of the Nashville Entrepreneur Center.
Update: On April 15, 2020, the governor announced that McWhorter would be succeeded as commissioner of F&A by Butch Eley, who previously served as COO of the Office of the Governor.
Dolan said she and her 15 employees are all engaged to varying degrees in supporting the TICP, with Partnerships Director Brittany Burgess and Partnerships Coordinator Ashlin Wildun among TICP's day-to-day "drivers."
The TICP is currently operating with an energetic focus on COVID-19-related needs in Tennessee, but the platform could in future be used to address other pressing needs within Tennessee, Dolan acknowledged.
Though State of Tennessee COVID-19-induced funding retrenchments recently cost Launch Tennessee its previously anticipated $3MM SBIR-STTR grantmatching funding from the State, Communications Director Malloy said all other Launch Tennessee programs remain operational, and no staff layoffs or furloughs are planned.
Launch Tennessee has not abandoned its plans to hold an on-site 36|86 Festival in Nashville, Aug. 25-27, 2020, although the matter remains under continual review as the pandemic evolves.
Early-bird ticket pricing for 36|86 is now available and, if the date for the next Festival is changed, registrants are assured they may either transfer their ticket to the new date or obtain a full refund.
Launch Tennessee has been fully operational since 1999. Its mission is to help connect and empower actors in the state's entrepreneurial, investment and technology commercialization ecosystem.
It is a State-chartered nonprofit affiliated with and largely sponsored by the State via the Tennessee Department of Economic and Community Development (ECD). The Launch Tennessee board is chaired by ECD Commissioner Bob Rolfe.
Launch Tennessee is a dba for the organization, which is formally chartered as Tennessee Technology Development Corporation, or TTDC.
Note: The "Hat in the Ring" expression and emblem used by a squadron of what was then the U.S. Army Air Service became part of American military history during World War I. More here. VNC

. last edited 0758 10 April 2020
---