SERIAL entrepreneur and advisor Micah Johnson confirmed he's had some early discussions with potential investors in Musicians Council LLC, the startup that is just now stepping onto the stage with its experts-networking platform.
Musicians Council is among the latest cohort of companies registered in the Nashville Entrepreneur Center's Project Music Portfolio program. VNC's related PMP coverage here.
At this point, the Musicians Council enables creatives to book one-on-one advisory sessions with professionals who have demonstrated much-in-demand expertise in one or more segments of the Music industry spectrum.
With beta in the rear-view, revenue has just begun to flow. And, this past weekend, the company launched both its podcast -- Art to Income -- and its YouTube channel.
Johnson told Venture Nashville that Musicians Council has been well funded through its recent MVP (minimum viable product) introduction by his proceeds from a previous venture exit, and by investments by his three co-founders in Musicians Council.
Thus, current strategy calls for the company to invite no more than $250K in outside Seed investment during 2H CY2019, he said.
Though Johnson emphasized that the company has been built "from Day 1" to scale, no targets have yet been established for capital raises beyond the Seed.
Johnson explained that his company has built and will soon take-live an e-commerce layer that supports purchases of products and services, as well as individual sessions.
Those e-comm sales are expected to range from individual one-off consults on music production, songwriting and business consulting, to limited-seating access to digital events featuring very high-end experts and artists.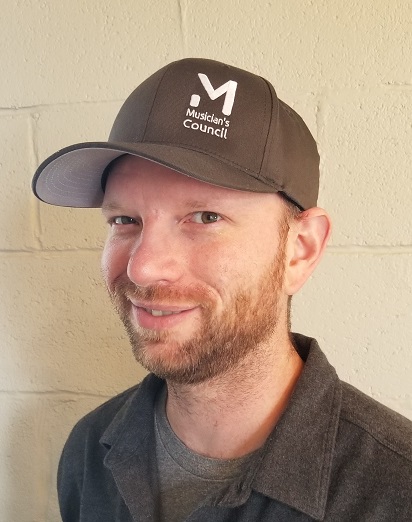 Micah Johnson
Although the company is focused solely on building its U.S. Music industry network with individual experts and their potential advisees, its global roadmap reflects strong interest in serving international users and working at home and cross-border with major brands.
Experts participating in Musicians Council will typically have been making most of their money in the Music industry, and they will be active with bands, artists and projects that are "recognizable," said Johnson. And, they'll be ready to provide aspiring musicians and other Creatives tips on how they also can make money.
He said the platform isn't looking to book megastars, themselves, but rather members of the performance and business teams that are supporting such iconic stars in all capacities and across all music genres.
Participation in Musicians Council is free for experts, who are also provided preparatory training to enable them to define their set of expertise and their availabiliity; set their own rates (with Musicians Council getting 30% users' payments); determine how they should market their availability (including rebooking), and related matters.
Experts and Musicians Council staff naturally have a chance to size-up each other during a gratis introductory session, to ensure a good fit, said Johnson.
Though they are provided guidance on setting rates, each expert ultimately determines what to charge for their services, and can continually adjust those rates as they experience market uptake.
In fall of 2018, Johnson and his wife, Alane Boyd, exited their remaining position in Salt Lake City-based Friendemic, a social-reputation management platform provider.
Friendemic had in 2017 acquired control of the couple's vintage-2007 San Diego startup, GoFanBase, which at the time was also focused on social-media marketing, analytics and related functions. Johnson LinkedIn is here.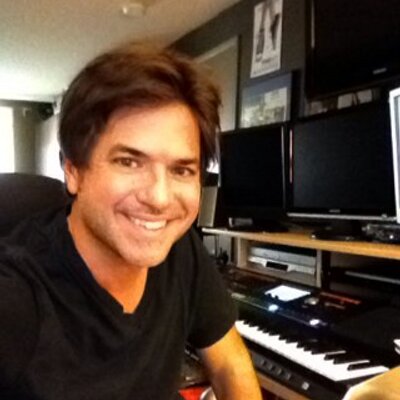 Doug DeAngelis
Johnson's co-founders are Nashville-based Doug DeAngelis (who will also host podcasts); San Diego-based Simon DasGupta; and Tracy Johnson (no relation), a radio talent consultant.
Regarding the issue of an eventual exit from the startup, Johnson said it's naturally too early to be specific, adding with a slight laugh, "I'd lie if I said I hadn't thought about the IPO route."
That said, the CEO went on to explain that many precursor decisions remain to be made, for example, whether or not to license the platform to others for use in verticals beyond Music, or to develop offerings for other verticals under its own corporate brand.
Johnson said he currently sees no competitors with offerings equivalent to those of Musicians Council.
He cited Startup.co's Clarity.fm as focused more on providing mentors for the general business and entrepreneurial ecosystem; and, he mentioned Union.VC as a potentially synergistic partner that is seemingly focused on supporting startups, incubators and corporate innovators.
Brief VNC research surfaced numerous expertise, freelance/gig, referral or career clearinghouses and other resources online. Though a number of major corporates have divisions that seemed focused on adjacencies, we saw no reasonable comparables, other than Australia-based Music Industry Inside Out and Music Business Mentoring, a seemingly less active site with origins not yet determined by us.
Asked about Musicians Council's current advisors, Johnson said he has relied on attorney Cornell Kennedy of SRVH (Sherrard Roe); and, Kevin Christopher of Ridgeline Venture Law, in Cookeville and Chattanooga.
The startup's accounting is with Plemmons Jackson & Cavaniss of Crossville; and, the company banks with American Bank & Trust of the Cumberlands.
Johnson confirmed that he has had some conversations with investment bankers, and has previously worked with 2nd Generation, based in Nashville and allied with KraftCPA.
Johnson and Alane Boyd had long owned nine acres and a home in Putnam County, Tenn., in which Cookeville resides. They held the property for years as vacation property, but the last time they came for a brief stay, they decided to truly homestead, and soon they and their son decamped San Diego.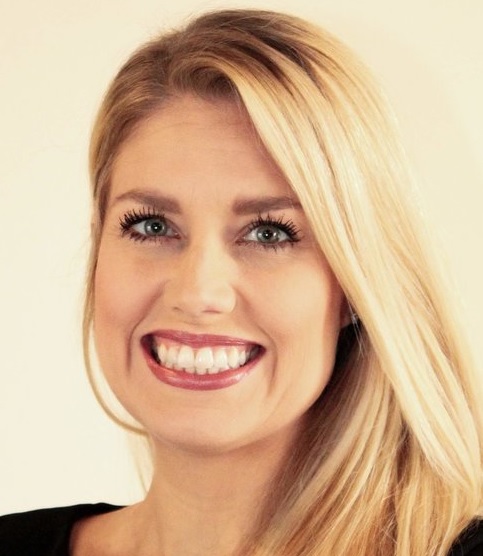 Alane Boyd
Together, they have in recent years also provided marketing, back-office and tech services via their company, BGBO Co (Etch Enterprises LLC), also Cookeville-based. VNC recently reported on one of BGBO's clients, DOT-Ready, gaining traction.
They are also active in their adopted hometown. For example, Boyd is a member of the board of The Biz Foundry, the Cookeville regional accelerator partly funded by the State via Launch Tennessee.; and, a director of Impact Leadership, which works to improve their community and its leadership. She is also on the advisory board of 100 Girls of Code.
Ally Venable
Musicians Council's initial Art to Income segments feature Ally Venable, director of development with Centric Screenworks in Nashville, a former member of the management team for artist Kelsey Ballerini, as well as an erstwhile vocalist. Venable is also co-founder of TONS (The Other Nashville Society).
Other guests already produced and in the queue include bass player Derek Frank (Gwen Stefani, Shakira, Shania Twain, et al); Reid Shipten, music producer (Kenny Chesney, Lady Antebellum, et al); and, Tommy Barbarella, keyboard (Nick Jonas, Art Garfunkle, and New Power Generation, which backed the late artist, Prince). VNC
. last edited 1458 23 March 2019