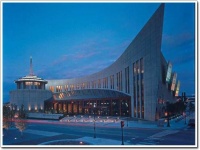 Update: Davis confirmed for VNC 27 April that the company's raise target is $480K. Also, he revealed during the Showcase that's its Auto-sector letter of intent (LOI) is with Nissan, which has its U.S. headquarters near Nashville.-Ed.
PROJECT MUSIC entrant EarIQ is pursuing both licensing and B2C strategies, which the startup's leaders believe will please investors, consumers and major licensees.
EarIQ aims to improve the quality of the listener experience with downloaded or streamed music, by enabling users of the EarIQ app to "hear smarter," said Co-Founder Stephen Davis.
EarIQ offers consumers access to an in-app hearing test, the results of which are incorporated into a user-unique "hearing profile." The app then customizes the playback sound of downloaded or streaming music for the user. By removing sound imperfections -- "compression artifacts" -- EarIQ helps deliver sound that's near original audio-file quality, said Davis.
Stephen Davis
Davis also disclosed that EarIQ has recently executed a letter of intent with "a major automotive manufacturer" for licensing EarIQ intellectual property. In March, Davis told a Nashville Entrepreneur Center audience that potential licensees might include producers of headphones and home theater systems, as well as automakers.
Through relationships established while pursuing the Automotive LOI, the EarIQ team also gained an introduction to a prominent venture capital firm, said Davis.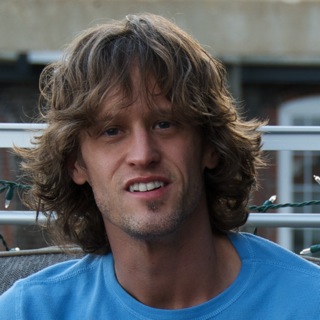 Joseph Moore
Davis and Co-founder Joseph Moore plan to disclose their Seed-raise target during this afternoon's inaugural Project Music Showcase, in which EarIQ is one of eight presenting companies.
The co-founders bootstrapped their early work on EarIQ, then received $30K in Seed Funding upon joining Project Music, in exchange for 10% equity split among Project Music investor partners and program advisors designated as EarIQ's key mentors. Project Music's sponsors and investors, led by CMA and Google, are listed here.
The Project Music Showcase is expected to attracted hundreds, and it extends into the evening at the Country Music Association (CMA) Theater in the Country Music Hall of Fame & Museum, in downtown Nashville. Eight startups are presenting.
Proceeds from the EarIQ Seed round will support app development, out-licensing efforts, consumer marketing and recruitment of channel partners, during the next 18 months.
The EarIQ app is projected to launch after Thanksgiving, on the cusp of the year's heaviest app-adoption period. Both free and premium downloads will be available, but most revenue is to come from licensing, in-app purchases and related streams. In addition to EarIQ-via-app, the company will provision platforms via API, when that makes sense.
Davis emphasized that building Consumer market share is essential to driving EarIQ's valuation ahead of an exit to a strategic buyer.
If all stays on-track, there could be a dozen or more streaming-services players among its future logical bidders, he said.
He predicted that if EarIQ's Seed-stage owners still hold EarIQ after five years, that will probably mean that the owners believe the company has gotten within reach of much greater valuation.
EarIQ's current IP assets include a provisional patent application, which has several months of pendency remaining, Davis confirmed. Davis said he credits Co-Founder Moore "100%" with the idea for "personalization and customization to a user's unique hearing signature."
EarIQ advisors include attorney Edward Ramage of Baker Donelson Bearman Caldwell & Berkowitz; and, a longtime advisor to Davis and Moore, Dana Holmes, who is COO of 2nd Generation Capital (an affiliate of KraftCPAs). EarIQ also relies upon Avenue Bank.
David De Busk
The company's mentors and advisors include: David De Busk, who operates as 47th Proposition and previously held executive roles with Shazam Entertainment, Landmark Digital and Broadcast Music Inc. (BMI); Mike Fabio, an advisor on digital-signal processing and related matters, who is also a partner in Nashville-based Backporch Group and was previously with X Prize Foundation, Warner Bros. Records and the MIT Media Lab; Jeremy Holley, who is SVP for consumer and interactive marketing at Warner Music Group; and, Dale Lott, founder/CEO of Nashville-based Aurisonics, which produces in-ear monitoring systems for musicians.
At a remove from their EarIQ business, Moore and Davis have also collaborated in developing other IP candidates. They have, for example, been granted one patent related to Internet radio for a project they've dubbed Topcloud.fm, Davis confirmed.
Davis, 45, is a native of Bristol, Tenn., and has previously worked in Internet radio, application-development, interactive marketing, data-center services and related fields. He earned his bachelor's in marketing communications at the University of Connecticut, according to his LinkedIn profile.
Moore has in the past 25 years held a range of technology, marketing, creative and related posts with Nashville's Edgenet Media, Mercury Sports and Uniguest, and with Atlanta's AccuShield, among others, according to his LinkedIn.
Davis and Moore have also made provisional patent applications for two IP candidates in the Healthcare sector, and that Healthcare IP is "completely firewalled" apart from EarIQ, said Davis. VNC
---