On Tuesday, Documentary Channel Inc. began taking investment for a recapitalization that may total exactly $13,010,458.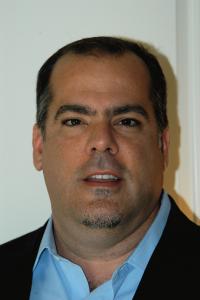 Striking as it is, the Nashville company's filing yesterday with the SEC may be just the bow wave of bigger news. President and CEO James Ackerman (at left) this morning confirmed the filing for VNC this morning, but indicated significant information about the purpose of the move will not be released for several weeks.

Responding to questions, he indicated much of the proceeds will go toward new programming, and that the company would continue to pursue carriage by DirectTV, which has thus far eluded the DOC channel.
Asked by VNC about titles, Ackerman explained he recently became CEO, as well as chairman and

president, succeeding in that capacity Founder Tom Neff (at right).
The SEC filing Wednesday reported that four investors had at that point already taken a piece of the deal, with shares issued in exchange for cash, exchange of notes and-or other obligations; and, that the company's revenues are somewhere in the $1 million to $5 million range.

DOC executives associated with the action reported to the SEC, thus far, in addition to Ackerman and Neff, are Joseph Kelley, SVP-sales and marketing; Barry Rubinow, SVP-creative services and production; and, Katherine Pearson, who is SVP-programming. Two principals of Nashville-based VC Solidus, Townes Duncan and Vic Gatto, are listed.
Though VNC has thus far been unable to reach Neff, in an interview this spring with Nashville Business Journal, Neff imagined aloud that if he fell heir to a windfall of cash, he'd use it to repay early investors and fund some independent documentaries.
Ackerman joined the company 16 months ago as chairman, after his Spinnaker Media fund took a stake in the venture. When Ackerman joined the company, it was announced he would work with Neff on strategy.

Ackerman's Spinnaker also owns a share in a brand-management company based in Franklin, Propeller Consulting. A native of Los Angeles, he now lives in Nashville. He has been previously associated with OpenTV, ClickStar Inc., British Sky Broadcasting and A&E Television Networks. ♦