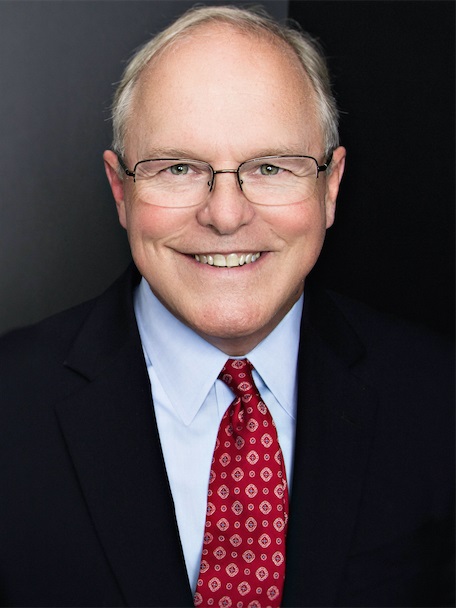 RALPH SCHULZ, president and CEO of the Nashville Area Chamber of Commerce, told Venture Nashville a couple days ago that shortly after Labor Day Weekend he'll convene an initial working group for what promises to be a multi-year effort to capture the opportunity to make Nashville a key innovation hub for HealthIT.
The city was recently challenged to pursue that goal by researchers at the Brookings Institution in the nation's capital. The report is here.
NHCC's Hovious
Schulz said that while, ultimately, only Greater Nashville's industries and institutions can make such HealthIT leadership attainable, immediate responsibility for fanning the spark created by Brookings is in the hands of the Nashville Health Care Council, a Chamber affiliate led by Hayley Hovious; the Nashville Technology Council, led by incoming CEO Brian Moyer, who starts work at NTC next week; and, the Chamber, itself.
Schulz said he is also likely to enlist immediately a handful of individuals in the early-stages of the effort, such as Change Healthcare SVP Tommy Lewis; and, Chamber Chief Economic Development Officer Courtney Ross.
Achieving HealthIT leadership "is going to take years, just as the EC has taken time to form itself, but I think the working group is going to proceed at an accelerated pace. What we're talking about is building an industry here in Nashville. This isn't a small task," Schulz added.
"This region has always been opportunistic when it comes to industry-building -- you see that throughout Nashville's history -- and we are fortunate to have the fundamentals in place to 'explode' the Tech industry in this region, if we'll be really intentional and deliberate about how we go about it," he continued.
"Ten years from now," he said, "I believe we'll look back on [the Brookings study] and say that it was a real catalyst in building an industry with real durability for the future." The Chamber's website outlines the nonprofit's history of building launching signal initiatives.
An array of pressures on those who deliver, finance and regulate healthcare services and products have spawned other initiatives that are probably synergistic with Nashville's new HealthIT push.
For example, as previously reported, the Center for Medical Interoperability has been created here, and strategic planning at Vanderbilt University and Vanderbilt University Medical Center is spawning a steadily rising number of innovation, commercialization and entrepreneurship initiatives on the conjoined campuses.
Also notable is the range of individuals -- younger and older -- who are already at work on HealthIT and related innovation issues, often alongside service and tech startups, venture capitalists, Angels and others .
Charlie Martin
For instance, healthcare and HealthTech entrepreneur Charlie Martin, after years of creating, growing and exiting such major companies as Vanguard Health Systems, is via his Martin Ventures platform still pushing for and investing in HealthIT innovation.
Martin, 73, and soon-to-turn-26 techmedia entrepreneur David Bailey will each participate in both the forthcoming HIMSS Summit of the Southeast at Music City Center and in Distributed: Health.
Distributed: Health is focused on blockchain technology for the healthcare and medical sectors and is being convened by Bailey's BTC Media at the Schermerhorn Symphony Center. A sidebar two-day blockchain Hackathon will be held at the Entrepreneur Center. Early-bird ticketing closes in a few hours.
The Nashville region has always been entrepreneurial and opportunistic" in its economic development initiatives, added an optimistic Schulz, who, at 63, has been a Nashvillian for decades and is a Louisville native.
Though the HealthIT innovation working group could be as few as 15 or so members, Schulz acknowledged the possibility that the group could expand to be as large as the one that did a zero-based study of modern entrepreneurship in Nashville roughly eight years ago.
Entrepreneurs Mike Shmerling (XMi Holdings) and Bobby Frist (Healthstream) co-chaired that earlier effort. That group over time involved 50 to 75 or more individuals.
That earlier effort led to creation of the Nashville Entrepreneur Center, nearly seven years ago. Michael Brody-Waite recently became CEO of the EC, and Schulz said he expects Brody-Waite to be influential in this process, also, as he completes his transition to that office.
Schulz noted that while the Chamber probably spent $350K gestating and setting into motion the EC we know today, the EC has operated independently, from inception.
THERE'S more information on regional events for entrepreneurs, investors and techies, here. VNC
Note: To support its Distributed: Health conference, BTC Media advertises on this website and receives Market Monitor services, but had no role in preparing this VNC story. - Editor

---