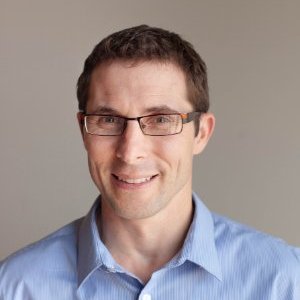 DIGITAL NASHVILLE's mixer tomorrow evening at Emma Bistro offers networking and a presentation on improving the odds visitors will act as you need them to, when they hit your online/mobile presence.
The mixer begins 6:30 p.m. Aug. 18 at the Bistro, at 11 Lea Ave. (37210), just down the lane from the Nashville Entrepreneur Center. A 2:1 ticket offering is in-force on the event's Evenbrite page.
Then, presenter Brandon Kellogg will offer insights on Website and Mobile features that either facilitate or frustrate consumers as they choose whether or not to accept that crucial invitation toward action that produces revenue, greater visitor engagement with your products, and other benefits.
Kellogg, 42, is a director of product management for Brentwood-based Ramsey Solutions, the operating company associated with the hefty "Dave Ramsey" brand and its financial-counseling and education products and services.
Asked today for an example of key points from tomorrow's program, Kellogg offered the need to understand which online tactics helps"trigger" desired consumer behavior online -- such as simply inviting the visitor to "Buy Now."
He added that closely related to that is the matter of understanding "anchoring behavior," knowledge of which can help a marketer or User-experience strategist leverage or build-off native consumer habits, or lead consumers to develop new habits that are conducive to purchasing, deeper product engagement or other behavior.
Kellogg, whose job is now focused on "EntreLeadership" programs for small and medium-sized business owners, was previously a product manager supporting Ramsey's CORE Financial Wellness offering, according to his LinkedIn profile.
Earlier, Kellogg was an IT project manager, and a software engineer, developer and project manager with Wells Fargo, Cummins and Lockheed Martin.
Kellogg is a native of the Erie area in Pennsylvania. He earned a Math/Computer Science Master's; later, he earned an MBA via Pennsylvania State University.
Digital Nashville, created in 2007 by Elin Mulron, who remains its chairman, has been rebuilding its infrastructure and program offering in the months since volunteer Kristiana Burk, also of Ramsey Solutions, took the helm of the eight-year-old nonprofit.
Earlier Digital Nashville coverage is here. VNC


---