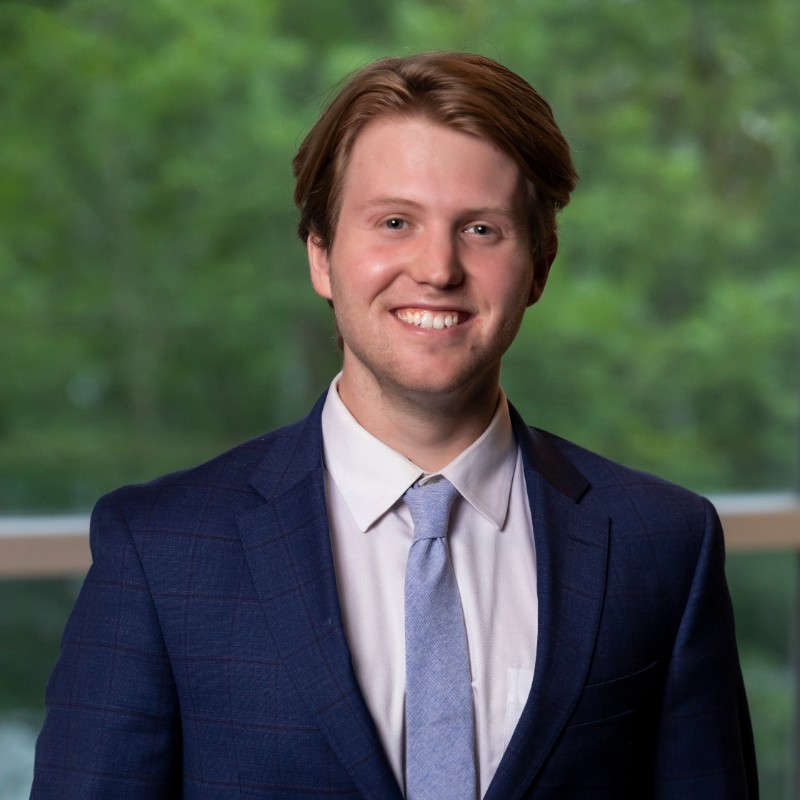 Update Nov. 7 2022: The company rebranded to Atmos AI Inc. as of Oct. 1, 2022. ESG careers link here.

ESG IMPACT Inc. (ESGi) Co-founder Max Mona confirmed that his revenue-generating startup happily truncated its recent beta run after receiving strongly positive reviews from test users after only 20 days.
The company's software as a service (SaaS) offering is designed to enable users to determine, assess and take action regarding environmental, social and-or governance (ESG) metrics that signal material impact upon an organization's operations.
Mona and Co-Founder Adam Jace conceived ESGi less than a year ago and are now days away from finishing their full-time graduate Finance studies at Vanderbilt University's Owen Graduate School of Management.
Mona said the ESGi SaaS platform is "disruptive," primarily in that it involves customers self-reporting and the platform operates with or without third-party consultants. He added that -- much as during recent decades of increasing automation of cybersecurity functions -- ESG management is rapidly moving toward increasingly automated processes.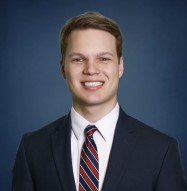 Co-founder Adam Jace
Mona confirmed that ESGi has thus far raised $1.2MM via a SAFE-backed pre-Seed capital raise, en route to a total $2MM pre-Seed raise.
The pre-Seed round's $1MM lead investor is Menlo Park-based GoAhead Ventures, which has been joined by an undisclosed number of Angel investors, all of which Angels have, thus far, been based beyond Tennessee.
Discussions with prospective investors and with potential members of a new ESGi's advisory board are continuing, Mona confirmed.

The co-founders recently hired Singapore-based Chris Ma as their lead developer, and the core team includes several interns.

Proceeds of the current pre-Seed raise are to be used mainly to fund private-market sales and related business development efforts, with emphasis on winning adoption among venture capital and private equity funds' portfolio managers, as well as among operators of business accelerators.
Beyond the VC/PE market sector, Mona said ESGi has begun diligence on other likely targets, with commercial real estate and other proptech segments among appealing candidates. Brief VNC research showed a number of relevant legacy and startup performance/impact entrants also targeting CRE.
Drawing on his and Jace's months of talking with and onboarding potential users, Mona expressed confidence that while the rising importance of, e.g., basic reporting of ESG data has drawn entrants globally, ESGi is differentiated by factors including, but not limited to these:
Emphasis on operational impact materiality;
Content including business insights, data visualization;
Fund/portfolio revenue model for investors with smaller AUM;
Commitment to superior ESGi UI/web presence;
Ecosystem with relationship, referral and community-building components.
Optional pursuit of ESGi Ethics Certification.
Mona said ESG factors are accorded serious weight by many private investors and their portfolio teams, but entrepreneurs and their backers often feel stymied by the "maze" of processes they imagine surrounding ESG data-gathering and insight extraction, and typically have limited experience with such tasks.
Mona said it's a fact that "ESG is here to stay," but how that reality manifests in different companies varies widely, he added.
While public companies and the largest private companies have been grappling with ESG factors for nearly a decade, a new wave of companies is moving toward true ESG adoption and accountability that doesn't brook "greenwashing" the corporate brand.
Today, Mona said, most would-be ESG adopters want to ensure their ESG efforts produce net internal and in-market benefits, whether priority is assigned to environmental and climate concerns, diversity and inclusion, data and privacy compliance, net zero, supply chain vetting or other variables.
Whatever the scope of its new ESG effort, a company's management first needs to gauge the materiality of the ESG impacts inherent in their current and-or planned operations.
Then, said Mona, if they want to pursue, e.g., net-zero emissions and carbon capture, the ESGi platform can better enable them to chart their course, forge partnerships and the rest.
He noted that whether or not ESGi users intend to take new action on ESG factors, all companies benefit by knowing the degree of materiality of ESG factors in their current operations.
Mona made clear several times during a series of interviews for this story that the months of conversations he, Jace and other team members have had with prospective ESGi adopters has left them with a strong sense that entering the market via VC-PE private channels will afford the startup access to additional market segments.
A month ago, Mona and Jace -- both now age 24 -- won first place for ESG Impact in the 2022 SEC Student Pitch Competition, which was held this year at the University of South Carolina. Related SEC release and VU release.
The founders also recently opted to join the Founder Program run by The Wond'ry innovation center at Vanderbilt University. Founder Program incubator offices are in Loew's Tower, opposite the Vanderbilt campus on West End Avenue.
During the past six months, ESGi's cofounders also participated in a gathering of the Owen GSM's Board of Visitors; in The Wond'ry's Open Mic and Builder Program; in the Owen GSM Center for Entrepreneurship's Vanderbilt Entrepreneurship Day; and, they won the November 2021 Firestarter competition held by the Owen GSM. Previously, the founders also enrolled in Owen GSM's Launching the Venture course.
Mark Cohen PhD
Mona cited two ESGi advisors for special praise: Mark Cohen PhD, who is Justin Potter Professor of American Competitive Enterprise within Owen GSM, as well as a professor in Vanderbilt's Law School, and a former staff economist with the federal EPA and FTC.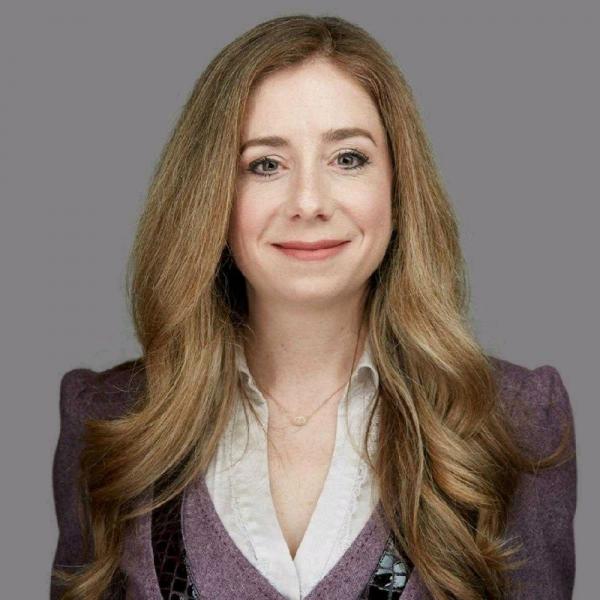 Deanna Meador
Mona also underscored the importance of strong support from Deanna Meador, who is director of entrepreneurship in VU's The Wond'ry, as well as CEO of fashion technology company Couture Technologies.
Asked about competitors his company faces, Mona cited Canada-based Novisto, and Chicago-based Goby (Conservice), among others.
Mona emphasized his gratitude for the contributions of three key interns: Carter Steffes (U. Maryland, master's finance), Matt Pianka (VU OGSM, master's finance), and Logan Hine (Harvard undergrad).
The company's outside advisors include attorneys with the Austin office of Vela Wood PC. The Vela Wood website indicates the firm takes active interest in social responsibility initiatives.
Mona said ESGi's accounting is currently inhouse. Its banking is with Amalgamated Bank, a certified B Corp, based in New York City.
The ESGi cofounders seem to have been building personal and professional momentum for several years.
Mona, born and reared in Maryland, began his personal ESG startup diligence just months after finishing his bachelor's in finance in Spring 2021 at Concordia College, where he had, among other activities, founded the Concordia Entrepreneurship Club.
In addition, during the past two years Mona landed venture-scout, internship, and advisor roles that led to continuing ties with Atento Capital (Tulsa), GoAhead Ventures (Menlo Park), WeFunder (Nashville) and others. His LinkedIn profile, including evidence of ice-hockey skills, is here.
Similarly, prior to entering VU/OwenGSM, co-founder Jace -- born in New Zealand, then reared in Minnesota and Wisconsin -- earned a business bachelor's degree at The University of Dallas in 2020.
Prior to forming ESGi, between 2018-2021 Jace held analyst or intern positions with MarshBerry, BMO Harris, NEXU Partners, Merger Partners and others. His sport was rugby, according to his LinkedIn.
Resources: ESG News | Wond'ry coverage | McKinsey | S&P on Greenwashing | Pitchbook: ESG diligence |
. last edited 1726 3 May 2022
---