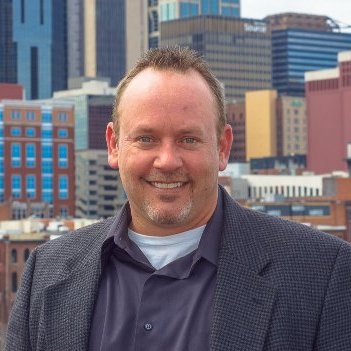 SCOREBIRD LLC, the mobile sports-data startup based in Nashville, is preparing to pursue a Series A capital round of $1MM or more.
Scorebird Co-Founder and CEO Jason Damewood confirmed preparations for the raise are underway, with the effort likely to be completed this fall. That's also when the next high school football season gears-up.
Startup Scorebird was chartered in July 2014 and now has eight aboard. It previously raised $575K in Seed capital from Angels and others, including a $75K convertible note that has been paid off, Damewood confirmed.
Focused on high schools, the ad-revenue-driven company delivers as-it-happens scoring results from participating schools to users of its iOS and Android apps, at no charge to the users.
Though there are many sources of final or delayed scores for sporting events, Damewood said his team knows of no direct competition for real-time reporting of teams' scoring at the secondary-education level.
Scorebird is focused on typical major sports, but any contest that employs a digital scoreboard is theoretically a candidate for Scorebird coverage, Damewood said.
Using its patent-pending Scorebird device connected to each participating school's digital-scoreboard controller, scores are transmitted to Scorebird users' mobile devices as soon as a school's scoreboard operator enters them, from anywhere in the nation.
Scorebird has attracted some interest from several investor classes, the CEO said. Also, the company is among startups presenting to investors and entrepreneurs assembling here June 8-10 for LaunchTN's 36|86 Conference.
Damewood said he has five partners; they are, in addition to Damewood: CIO David Andrews, a Middle Tennessee State University Computer Science grad formerly with LBMC; CMO Stephen Andrews, an MTSU Biology grad with a decade's experience marketing healthIT for major companies; COO Josh Yockey, an MTSU CS grad, also formerly with LBMC; VP-Sales Brad Hopkins, the former Tennessee Titans player; and, a silent investor.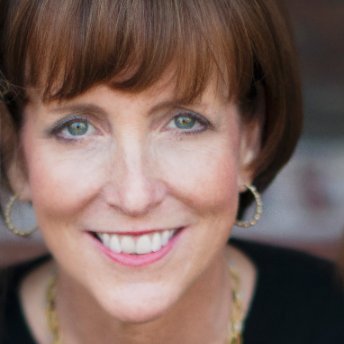 Julia Polk
The company's retained advisors include Julia Polk of New Ventures Consulting; attorney Chris Sloan of Baker Donelson Bearman Caldwell & Berkowitz; and IP attorney Gary Montle at Patterson Intellectual Property Law. Update: On May 21, Nashville Entrepreneur Center CEO Stuart McWhorter announced Polk was named chief program officer for the EC.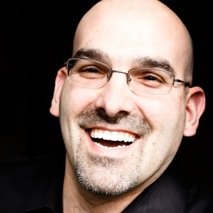 Shawn Glinter
Scorebird's board comprises five shareholders. They include Damewood and Polk, was well as entrepreneur and business advisor Shawn Glinter and the silent investor, who controls two board seats. No chair has yet been designated.
The company earns revenue from in-app advertising sold by participating schools' booster clubs. It expects to partner during school year 2015-16 (SY16) with at least 200 of Tennessee's 400 or so high schools. Participating booster clubs receive pay-outs at the end of each school year.
Scorebird recently completed its v1.0 beta test of its apps with 30 Tennessee high schools, issuing real-time scores for a total of about 100 assorted football, basketball and baseball games.
The months-long beta period produced 1.3MM ad views, with users logging-in an average 3.2X times per week and spending an average 6.5 minutes per session on Scorebird, Damewood said. The company expects the value of its advertising and related data to grow steadily.
Fresh out of beta, Scorebird expects routinely to cover about 100 games every Friday night during much of the coming school year, said Damewood.
Scorebird v2.0 apps are scheduled to be completed by fall, when the 2015-16 (SY16) sports season commences. In SY16, the company aims to blast-out scores from Tennessee high schools' football, men's and women's basketball, baseball and softball contests, said the CEO. Some Middle Schools in Memphis will also test the service, soon, he added.
Then, in 2016-17 (SY17), Scorebird plans to expand to deliver football scoring real-time in Texas, Kentucky, Alabama and Georgia, as well. That same year, it is likely to expand its coverage to soccer and volleyball.
Scorebird augments its scoring data feeds with brief Players Prep audio webcasts.
In addition to its current daily Prep audio briefs, Scorebird is in talks to produce an hourlong Player Prep show that would be available via an audio webcasting platform, as well as via Sportsbird apps. Damewood said the hourlong show may also air on a radio station in the Nashville market.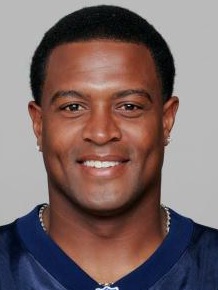 Brad Hopkins
Players Prep's executive producer and co-host is the aforementioned VP-Sales Brad Hopkins, the former Tennessee Titans offensive tackle. Hopkins will have two co-hosts: The Tennessean newspaper's Maurice Patton, a sports reporter whom Damewood said is "Mr. High School Sports"; and, Jared Morse, who is only about a year out of his Vanderbilt University Commodores football jersey, yet has some prior experience in sports radio and with online sportscasting.
Damewood said that his crew interviewed legendary former Washington Redskins Quarterback Joe Theismann about his Prep days for a Players Prep segment.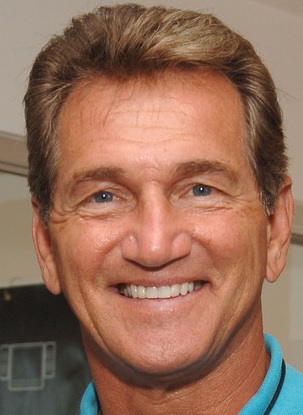 Joe Theismann
Commenting on the potential significance of Scorebird's model for helping booster clubs fund athletic programs, Theismann said, "High school sports creates the foundation for young men and women to learn life's lessons. That's the value of Scorebird."
Damewood explained that in 2012 his own frustration about not being able to track his children's teams' scoring real-time and remotely led him to recognize an opportunity to deliver live high-school sports data nationwide, for use by athletes' friends and family, as well as by coaches and players.
Damewood spent nearly 15 years in the U.S. Navy, on active and reserve duty, specializing in electronics and often serving aboard a submarine. More recently, he has served as mentor at the Nashville Entrepreneur Center. Among other experiences, he once co-founded a mortgage company, which he exited via merger. He holds a degree in electrical engineering from Heald College. His LinkedIn profile is here.
Now 44, Damewood is a native Ohioan and lives with his wife and their four children Mt. Juliet. VNC
---