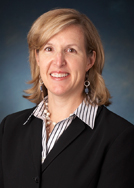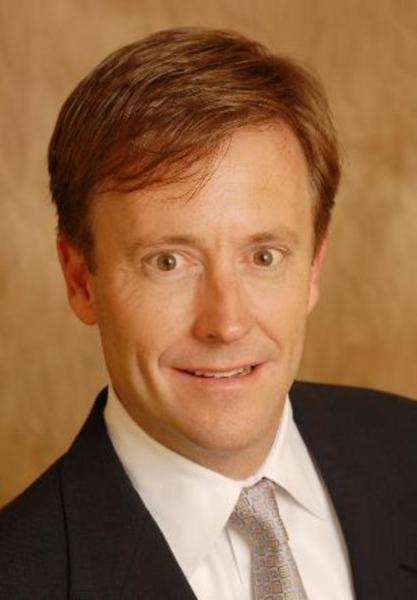 Hal Andrews
Update: Sept. 3, 2015 - The company announced shortening its name to Shareable. May 15, 2015 - Shareable Ink filed for a $4MM raise, with about $3MM in, it said in a May 11 filing. March 31, 2015 - Shareable Ink announced today that long-time board member entrepreneur Hal Andrews has become CEO of Shareable ink, succeeding McGraw, who resigned. Crunchbase estimates the company has raised nearly $27.8MM in now six rounds. Our June 12, 2013 story follows -Ed.
SHAREABLE INK announced today that Laurie McGraw, formerly with Allscripts, is now the firm's CEO, while co-founder and former CEO Steve Hau is now chief technology officer, overseeing product strategy and delivery.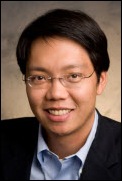 Founder Hau
The leadership shift was driven by the startup's board of directors wanting a CEO with "a track record of managing very large businesses," ahead of "significant additional cash investments" that are planned, Hau said in an email. Hau's Linkedin profile is here.
Hau led the company the past four years, overseeing its startup, as well as relocation of most of its operations to Nashville from Boston, to be nearer top healthcare services companies based here.
Though frequently traveling the nation, Hau quickly became established as an analytical thought-leader for the healthcare IT sector. Two years ago, he gained attention that he had not sought, when he verified that -- given that it was early in his company's advancement -- he harbored both great hopes and at least mild concerns regarding the long-term adequacy of the Middle Tennessee engineering talentbase for his startup.
Updated 7:10 a.m.: McGraw, age 49, said she is in Nashville today at the company's offices in Cummins Station. She said she plans to continue to live in Boulder, Colo., from which she'll commute to clients, prospects, and the company's Nashville and Boston offices. The first component in a suite of new products is expected to debut within a few weeks, she said. She declined to discuss the company's financials, but reiterated previously stated 300 percent growth in the past year.
Leadership changes are common at inflection points reached by early-stage companies. It has "over 85 live clients," according to its release this morning, which provided no information about revenue or profitability.
Today's announcement comes one year after the startup accepted $5MM Series B preferred financing from Wayzata, Minn.-based Lemhi Ventures, whose managing partner, Tony Miller, then became chairman of its board, as it announced at the time.
Its $4.5MM Series A round closed in 2010, having drawn Nashville investment from The Martin Companies; Heritage Group Holdings; the TNInvestco Tennessee Angel Fund; Nashville Capital Network Angel Fund, and others.
Hau, now 40, and other founders had previously invested about $2MM in Shareable Ink, alongside individual investors who had previously participated in funding PatientKeeper, for which Hau played a key role in raising more than $90MM, as previously reported. PatientKeeper is perennially on the industry watchlist for an IPO.
Hau had suspended his Harvard University work toward a Ph.D. to pursue the PatientKeeper idea. Earlier at Massachusetts Institute of Technology (MIT), he earned degrees in electrical engineering and computer science.
McGraw previously spent more than 12 years with Allscripts, recently serving in the roles of chief client officer and as president of strategic accounts, according to materials provided by Shareable. She previously served in senior development roles with IDX Systems (acquired by GE Healthcare) and IDX subsidiary ChannelHealth (acquired by Allscripts).
Shareable Ink's cloud-based platform solution enables clinicians to populate electronic health records with discrete data, by using iPads and digital pen and paper technologies created by Shareable Ink. Predictive analytics capacity then affords hospitals and medical practices the clinical, quality and efficiency they need to manage operations and care toward crucial objectives, according to its website.
California-based LiveScribe is oft-cited as Shareable's primary competitor, though such majors as McKesson and Cerner are viewed as likely entrants.
McGraw serves in volunteer roles with Yellowstone Park National Advisory Board, as well as with the boards of TechAmerica and as an examiner with the Malcolm Baldrige Awards program.
She is a 1986 alumna of Brown University, holding a bachelor's in cognitive science, according to her Linkedin profile. VNC