SKOLLER INC., the Nashville startup that spawned an app to improve college students' ability to keep up with syllabi, schedules and academic milestones, filed Oct. 3 for a planned $2MM priced round.
Co-Founder and CEO Carson Ward told Venture Nashville that the Skoller team has learned that its marketing of the Skoller platform via social media produces startling volumes of student signups -- which are free of charge -- with signup volume varying in direct proportion to the company's social spend.
Ward pointed-out that many older non-students believe that managing syllabi and deadlines, and tracking grades and employment opportunities should be viewed as simply another set of challenges inherent in the secondary-through-postsecondary education journey.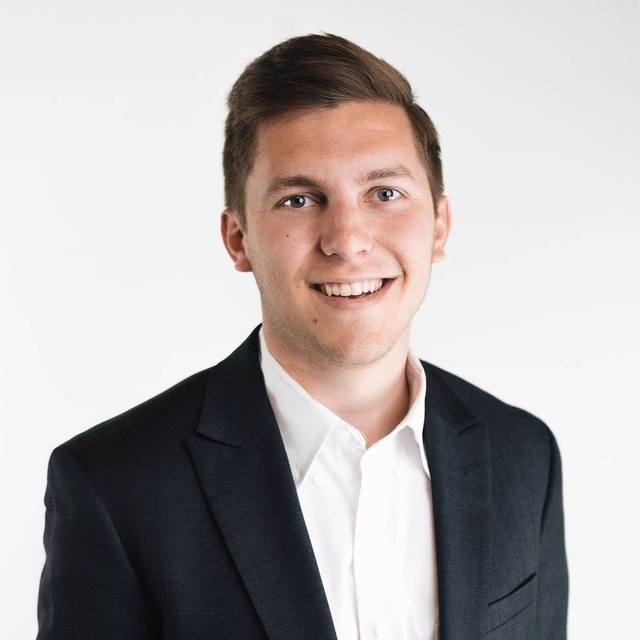 CEO Carson Ward
In contrast, students who are accustomed to working smarter with digital tools see the situation as friction that should urgently be reduced or eliminated, said Ward.
The 26-year-old CEO said he awakened to this reality in 2015, as he neared completion of his Business degree at Belmont University.
At that point, his own experience showed him that test and assignment due-dates and related signals from professors were flowing toward students via an array of channels. So, he soon handcrafted a spreadsheet with syllabus and assignment due dates. He was soon creating similar spreadsheets for other students overnight.
Ward said that "By 2016, the Skoller entity had been created, and the product was limited to students at a few schools for testing."
In autumn 2018, the app became available to any user with a U.S. telephone number and a syllabus to enter. In the 14 months since then, the startup has achieved traction within the national marketplace.
The company says it has recorded a cumulative 20,000 signups, with enrollees associated with about 2,100 U.S. educational organizations.
Today, Skoller not only tracks assignments and deadlines, but lets students check their grade averages, chat with other students who labor under the same syllabus, and be informed when a fellow user reports a change in key dates (accepting optional).
Skoller app users are encouraged to report academic cheating and any use of the app's functionality to facilitate cheating is strongly discouraged, Ward emphasized.
Ward said the immediate impact of student responses to the company's test promotions has often seemed like opening-up a firehydrant.
The CEO said the company has spent only $75K on social-media advertising and he confirmed that Facebook has typically been its most effective spend.
Skoller has also added users via partnerships with college sororities (which earn a small donation for each signee who uses a sorority's promo code) and through current-user referrals that add other students (in exchange for in-app Skoller merch).
Ward explained that the company naturally works to manage its fulfillment load by modulating its ad-spend and signups, and has found students to be understanding when informed that demand has slowed responses.
Given the opportunity cost of fulfilling such volumes of student demand -- demand which is key to spawning networked pools of employable talent -- the company has decided to accelerate its introduction of the machine learning resources that will speed its automation of processing and analysis of students' course-related data.
More strategically, the company is also moving forward with its original plan for the commercial launch of SkollerJobs, which matches students in the system with employers' job openings. Employers pay fees directly to Skoller when they hire Skoller users for full- or part-time jobs.
The company's revenue model includes placement fees earned via SkollerJobs; revenue from emailed and/or in-app ads; income from sales of educational materials; and, proceeds from subscriptions by employers and others hungry for talent and related anonymized data.
According to Skoller's page on the SeedInvest equity crowdfunding platform yesterday, it has raised $131K.
The company's 45-day effort to raise a maximum $2MM in collaboration with SeedInvest -- with a pre-set minimum $400K target -- has been underway about three weeks.
Ward confirmed that before its admission to SeedInvest's platform, the company directly raised $750K via a SAFE note; and, it has directly raised $50K in straight equity from individual investors.
The launching of the priced round via SeedInvest triggered the conversion of the SAFE investors to equity. Thus, the company now has 13 individuals on its cap table.
In addition to Ward, the nearly 5-year-old company's core team includes fellow co-founders Bruce Brookshire (CTO) and Jonathan Rankin, a software developer.
Brookshire and Rankin are Belmont and Vanderbilt University grads, respectively.
Asked about outside advisors, Ward said the company relies on attorney Chandler Waits at Riggs Davie; Kevin Roddey at Pinnacle Bank; and, its accounting is with Sasan Zamani of Frazier Deeter. Its tech partners include FortyAU in Nashville and assivo, of Chicago and Chenai.
The company's informal group of advisors is listed here.
Based on conversations with Ward and brief VNC research, it seems that current or potential future competitors operate in several lanes:
New-grad job placement offerings include Handshake, WayUp, Internships.com, RippleMatch, LinkedInJobs, Indeed, and ZipRecruiter, among others.
Meanwhile, Student technology offerors include Blackboard, Syllabus for Canvas, iCal, Homework Suite, WeDo and others.
In addition, various cloud- and learning management system providers operate in adjacent spaces, often serving faculty and administrators, e.g., Creatrix Campus (Anubavam). Buggwhips: Yes, Myriad print templates still exist, e.g., right here.
SeedInvest was acquired earlier this year by Boston-based Circle Internet Financial, which announced it was eyeing a $100MM fundraise to leverage SeedInvest dealflow.
Today, Crunchbase says SeedInvest has made 162 investments, including 10 lead investments. SeedInvest is said to have a network of 250K investors, according to Ethereum World News (EWN). Circle is reportedly backed by Goldman Sachs, Pantera Capital, and the Digital Currency Group.
Skoller Inc. is registered in Delaware. Its predecessor, Skoller LLC, was originally registered in Tennessee in 2015 as ClassNav LLC. VNC
. last edited 1642 8 Oct 2019
---