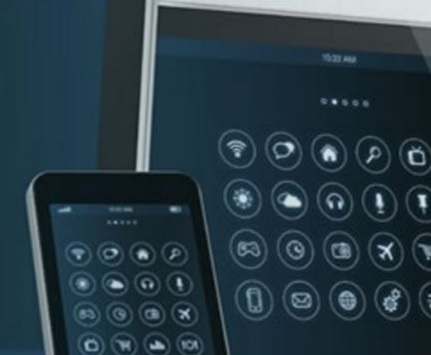 HEALTHCARE Learning Innovations, owned by American Sentinel University, has planted its flag in Nashville, where it will market its interactive online courses, simulation technologies and other digital learning offerings for healthcare professionals and educators.
Division President Jeff Caplan, who previously served as SVP for American Sentinel for more than seven years, started-up Healthcare Learning Innovations (HLI, hereafter) in January 2015.
Jeff Caplan
Caplan told Venture Nashville the unit's startup has thus far been funded internally by the parent, but he acknowledged there are periodic discussions internally about possibly raising outside capital.
Solidus Company, which partners with family investors for investments, has the largest single share of equity in American Sentinel, followed by CEO Richard W. 'Rick' Oliver, Ph.D., former majority owner JLL Partners (now a minority shareholder), original co-backer Vanderbilt University and others, Oliver told VNC today.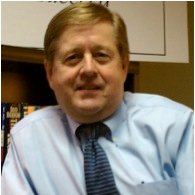 Rick Oliver
Oliver splits his time between homes in Nashville and Colorado, and was long associated here as an executive with Nortel and a member of the faculty of the Owen Graduate School of Management at Vanderbilt.
A management-led buyout of some American Sentinel shares was executed in mid-2015, Oliver confirmed.
In 2011, VNC reported American Sentinel had received about $18MM in investment, to that point. The original firm was founded in 2000-02 in Delaware and Tennessee as American Graduate School of Management. The current iteration was formed in Colorado in 2006.
No single investor holds controlling interest in the company, which is approaching $20MM annual revenue, Oliver said.
Nashville-based Caplan said his division has six other staff positions, split roughly evenly between Nashville and American Sentinel's headquarters in Aurora, which adjoins Denver.
The company's products include its Sentinel City™ community health simulation (as well as custom simulations); virtual intelligence agents (online tools for FAQs, learner interaction with courses, etc.); and, interactive online courses.
HLI's prospective customers and users are in Healthcare systems and hospitals; HealthIT companies focused on revenue-cycle management, population health and wellness; Payers; Hospital management and consulting firms; and, Healthcare education providers.
Asked about competitors, Caplan said the company does see entrants whom it perceives as direct competitors.
Caplan acknowledged that companies such as Nashville-based Healthstream (HSTM, $726MM) are logical partners and potential competitors, and confirmed that he's been in touch with Healthstream about potential collaboration.
HLI advisors include Patterson for IP law and SRVH (fka Sherrard & Rowe) for corporate legal services. In its original transaction with JLL Partners, Oliver was advised by Capstone Capital Markets, an affiliate of Capstone Partners. Nashville's Silvermark Partners advised ASU on the buyback.
Denver is among U.S. cities with considerable EdTech concentration. A popular job-search site this morning shows hiring in Denver in EdTech and adjacent sectors underway by not only American Sentinel, but also by Pearson, EverFi, ReadyTalk, PwC, Houghton Mifflin Harcourt, Macmillan Learning, Edison Learning, General Assembly and others, including numerous education companies, such as National American University, as well as education institutions.
Nashville is not overlooked: The same job site showed that some of those same companies, including American Sentinel, have recently been recruiting EdTech talent in Nashville. Other sector players recruiting here include Ingram Content Group, HCA, Cube Management, Deloitte, UL, United Methodist Communications, Elsevier, teknetex and Knowledge Universe (KinderCare, et al), et al, according to information online.
For more on the origins of American Sentinel, visit its History/Facts page here, and our 2011 update and 2008 stories here. VNC



.
---