FIVE years ago, Sarah Bellos, the founder and CEO of Stony Creek Colors had gathered just over $500K to fund Stony Creek Colors Inc., the Springfield, Tenn.-based maker of plant-derived indigo dye for producing denim jeans and other apparel.
SEVEN years ago, before her decision to launch a dyemaking company that would work to eliminate some of the eco-danger from production of synthetic dyes, Bellos was still working in the last of a series of artisanal businesses she owned.
Things have changed: Bellos recently confirmed for Venture Nashville that Stony Creek has raised $8.5MM since inception -- not counting the "sweat equity" she earned during the company's pre-revenue days, when she often worked out of the guest bedroom in her farmhouse.
Next up: Bellos, who said she remains the company's largest single shareholder, is preparing for a Series B raise later this year or in early 2020. The B-round target magnitude remains under discussion. She said she doubts the company will need a C-round.
Bellos also confirmed that the company recently closed its $3.3MM Series A equity raise, which -- alongside a $2.3MM tax credit incentive component -- was conducted as part of a $6.3MM New Markets Tax Credit (NMTC) project.
As reported earlier, the company's 2016 Series Seed round yielded $2.9MM; and, its 2013 Angel round came in at $190K.
Notably, and in numbers that would boggle any other grantwriter's mind, from 2013 to the present the company has also secured fourteen (14) government grants totaling $3,078,163 of nondilutive capital. ADD: In 2020, Stony Creek also earned a $100K grant for equipment validation, via the Tennessee Department of Agriculture's Ag Enterprise program.
Largely as a result of all this, it seems that Bellos has escaped her farmhouse bedroom-office, because the company has new digs and expanded staff.
Stony Creek now has 15 FTE and is hiring for 10 open positions. It leases a 30K-sq.ft. manufacturing facility (expandable to 80K-sq.ft.) in Springfield, north of Nashville. The plant can process 150K lbs of biomass each day.
Stony Creek has for some time been supplying natural indigo dye for production of denim apparel for Wrangler, Patagonia, Lucky Brands, Mercer, Left Field, J Crew, 3x1, Alabama Chanin and other brands.
The company is now also exploring pilots for additional indigo varieties; and, is considering entering new verticals such as cosmetics, nutriceuticals and food coloring.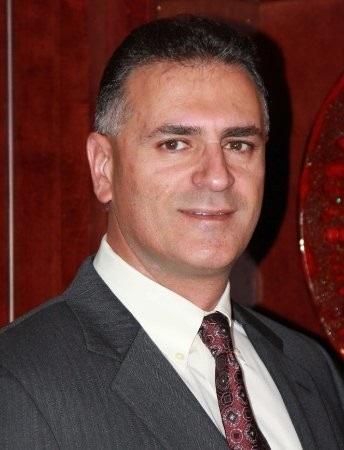 Joe Kadi
Given all this, it was little surprise when Bellos seemed particularly relieved to tell us that in March she brought aboard the company's first COO, Joe Kadi. He is steeped in multi-site manufacturing and business management, particularly in animal and human ingredients and nutrition, according to his LinkedIn and the company's team page.
Kadi works closely with Technology Development Manager Shawn Genung, who has been aboard nearly four years and holds degrees in industrial engineering, chemical engineering and operations management.

A series of conversations with Bellos also made clear the entrepreneur has not backed-off one whit from her determination to contribute her own brand of precision production, economics, eco-friendliness, transparency and traceability to fashion -- in the interest of what her website refers to as "creating honest, clean, and healthy clothing."
There are other measures of maturation: For example, whereas in early 2015 the company had five Tennessee farmers under contract to grow Indigo in a scaleup pilot covering a just 30 acres, in 2018 it had 12 farmers producing on 115 acres.
Now, it has 17 growers in Tennessee and Kentucky and expects to see 425 acres in production in 2019, and then 1,110 acres in 2020.
Bellos has previously estimated the company's existing plant can process output of about 50 farmers. When the cadre grows beyond that, farmers in other regions and more regional manufacturing facilities may be in order.
She said this year the company will have about 6.2MM indigo plants in the ground, with the biggest grower currently working 65 acres of indigo, to be sold at a price that compares favorably with corn.
The company projects "under $2MM" revenue for 2019. It has previously projected that having 200 growers cultivating 15,000 acres of indigo could generate $70MM sales, with substantial profitability.
Currently, Stony Creek's only debt is associated with the aforementioned NMTC financing, which Bellos noted is "held as debt during the project period, but has predetermined terms for forgiveness per NMTC structure."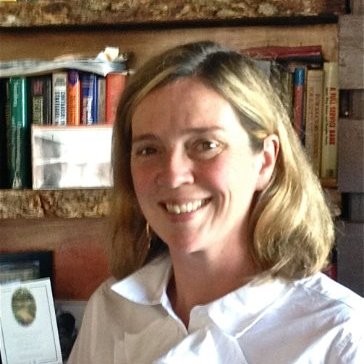 Shonda Warner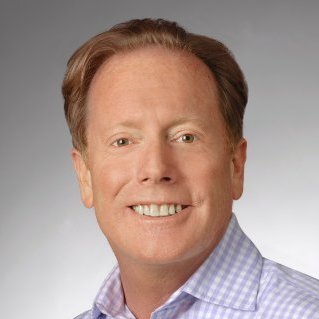 Mark Cooley
Bellos said she was free to name only two of the company's individual investors: They are Stony Creek shareholder and VP Mark Cooley and Shonda Warner. Warner is managing partner of Chess Ag Full Harvest Partners, a PE investor in farmland and other Ag opportunities.

Institutional investors in Stony Creek that have at various junctures been disclosed include: Sorenson Impact Foundation, Propel Capital, Serious Change LP, The JumpFund, Village Capital, Radicle Capital, Green Spark Capital, and some private foundations and trusts that Bellos did not disclose.
The company's government-sponsored grants have thus far come from the U.S. Department of Agriculture SBIR program (VAPG, SSARE, SCBG programs); the National Science Foundation STTR program; Tennessee Department of Agriculture and its Ag Enhancement Program (AEP); the Tennessee Department of Economic and Community Development (ECD); Launch Tennessee, here and here (Tennessee Technology Development Corporation); and, Tennessee Valley Authority (TVA).
In addition, Bellos participated in the 2014-15 "The TENN" master accelerator program of Launch Tennessee; and, in 2013-14, the company participated in the NextFarm agriculture-startup accelerator, conducted by the Northwest Tennessee Entrepreneur Center, at Martin.
Bellos noted that in securing the NMTC facility, the Community Development Entity (CDE) tax credit allocation she needed was extended by New Orleans-based AMCREF Community Capital LLC. The entity providing about $2.6MM in NMTC tax credit financing was Capital One Bank. Bellos' consultant on the NMTC project was Joel Superfon from Solaris Community Capital.
Bellos' outside advisors currently include attorney Tara Aaron of Aaron Sanders, and Chris Sloan of Baker Donelson. Her accounting is with Brown & McGuire CPAs. The company banks with First Tennessee.
The CEO earned her bachelor's cum laude in natural resource management and policy at Cornell University in 2004. In addition to running businesses linked to dyes and apparel, her earlier work tended to focus on investor responsibility, food security, and sustainable enterprise, per her LinkedIn.
Bellos, 36, husband Tom Kerns and their infant son live in Davidson County. Kerns is a motion picture/tv special effects coordinator, as well as a custom metal artist/welder running MidSouth Metal FX.
See earlier Venture Nashville coverage of Sarah Bellos and Stony Creek Colors, and additional advisors and thought leaders who have influenced them. VNC
. Last edited 0954 1 March 2021
---