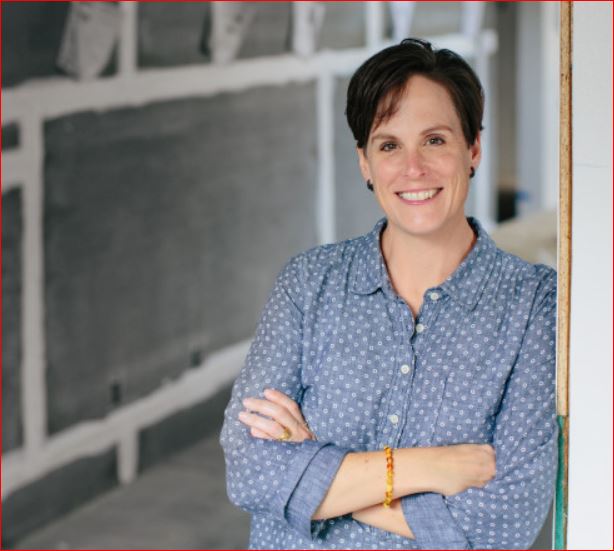 REAL GOOD KITCHEN INC. (RGK) is raising capital to complete its cornerstone production and services facility in urban Knoxville, a move that Founder-CEO Bailey Foster believes will contribute to equity, economic impact and entrepreneurship in the region's Food industry.

Foster aims for RGK's first site on East Magnolia Avenue to become fully operational in January 2021.
About 2,500 sq. ft. of her 7,300 sq.ft. building will be used to support as many as 50 businesses and makers, simultaneously. She said the pipeline of prospective participants is hefty, despite some prospects dropping off due to the pandemic turbulence.
The Magnolia Ave. site is a roughly six-minute drive from Knoxville's centrally located Market Square, while other commercial or commissary kitchens in the Knoxville area are somewhat farther from the city core, which is an important market for RGK.
Foster said other kitchen operators she has met in Tennessee have been welcoming, adding that she believes her native Knoxville region is overdue for an expansion in commercial kitchens. More on that, later in this story.
The new RGK venue will afford co-working space, equipment and mentoring for Food-sector owners and cooks who are determined to start or grow profitable Food businesses, while supporting efforts to ensure the productivity, earnings and resilience of founders and workers, alike.
RGK industry customers will include owners of brick-and-mortar, pop-up or delivery-only restaurants, as well as food trucks, baked-goods producers, individual makers of food items for neighborhood markets, and others.
Foster recently began a $30K Indiegogo crowdfunding campaign, which today showed nearly $20K committed by the time this article was published.
Separately, RGK also contemplates raising $100K-$250K in Seed capital, Foster confirmed. Add Jan. 20, 2021:
The CEO explained that, once she's confident the inaugural Magnolia Avenue unit is thriving, the company is likely to begin replicating its model in at least two other close-in Knoxville neighborhoods.
By 2025, RGK's business-expansion scenario includes the option of entering other small or mid-sized markets in the Southeast, leading with either owned or co-owned operations, and-or providing a package of consulting and development services to local owners. Franchising has not been ruled-out.
Foster acknowledged that some potential investors have expressed interest in the company's growth-stage opportunities.
Proceeds from the current Indiegogo raise will be devoted to equipment, operating capital, and initial funding for a fund that will make Seed investments in Food businesses.
Over the past year or so, Foster has organized several entities, each with a role to play in serving and improving the Food ecosystem and actors, therein.
► The company's building and other improvements are owned by Foster-led Magnolia Partners LLC, which will begin leasing built-out space to RGK, in January. Add: Magnolia Partners filed with the SEC on Jan. 20, 2021, having raised $22.5K.
► An allied entity, 1-year-old Magnolia Partners Opportunity Zone Fund LLC has thus far raised more than $50K from friends and family for investment in the real estate that RGK currently occupies on Magnolia Ave., which is in a federally qualified Opportunity Zone. VNC OZ coverage here.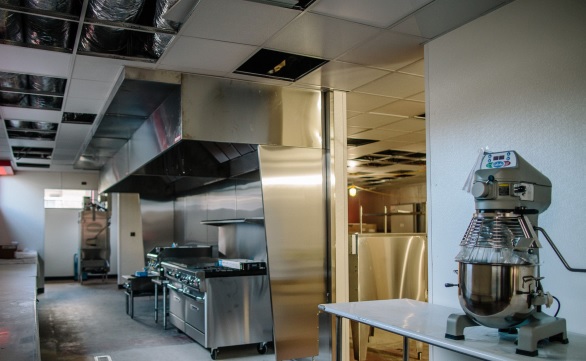 Real Good Kitchen Inc. opens soon in Knoxville
► Real Good Kitchen Inc. is the issuer of the Indiegogo campaign, holds all kitchen-related licenses and certifications, and delivers all programming and other services. The company has two employees and a handful of part-time staff and expects to reach breakeven within about six months of formal opening, then reach cashflow positive at the one-year mark. All equity in RGK Inc. is held by Foster; her wife, Marcia Tobin; and, by the aforementioned Magnolia Partners OZ Fund.
► There's another closely allied entity: Real Good Kitchen Foundation was also registered this past summer, with asset recruitment and grant-making plans yet to be formulated. The Foundation's mission is likely to span support of food entrepreneurship education, administration of RGK's Food Entrepreneurship Capital Fund, plus support of programs addressing such areas as food security, grow local, and other initiatives.
RKG Inc., by the way, is organized as a Tennessee for-profit public-benefit corporation, a filing status created by the Tennessee legislature and Gov. Bill Haslam in 2015.
Foster told VNC that, as the company matures in the next couple years, RGK is likely to pursue B Corp Certification. The B Corp site explains that certification indicates that a company meets "the highest standards of verified social and environmental performance, public transparency, and legal accountability to balance profit and purpose. B Corps are accelerating a global culture shift to redefine success in business and build a more inclusive and sustainable economy."
Foster said RGK's professional advisors include Knoxville attorney Sarah Johnson of Holifield & Janich; Tanner Harris of SmartBank; and Adrienne Webster of AOW Tax & Accounting. Ascentium Capital is a source of RGK equipment financing.
Foster returned to her Knoxville hometown in 2013, after 13 years working in San Francisco and vicinity.
In the Bay Area, she served five years as a Trader Joe's store manager; and, prior to and after her return to Knoxville, she served nearly a decade as a client-services manager for MMC 20/20 Inc., a health-plan software provider and consultancy.
During a series of interviews for this story, Foster explained that she began considering the commercial kitchen idea in early 2017, and then explored it during a brief summer visit back to San Francisco. There, her research reinforced her sense of the economic, entrepreneurial, and cultural benefits of commercial kitchens and other food-centric initiatives.
Part-way through that same year, she was still pondering "commercial kitchens" when she attended Knoxville's Maker City Summit.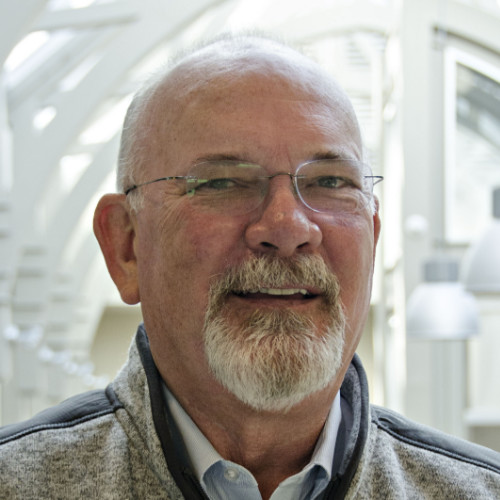 John Bruck
There, she shared her interest in such kitchens with John Bruck, a serial entrepreneur and angel investor who had been gradually relocating from Cincinnati to Knoxville, where he was becoming broadly integrated in the entrepreneurial community.
Spurred by the Bruck conversation, Foster began crafting a business plan in earnest, eventually adding Bruck as an RGK advisor and as an investor in the Opportunity Zone Fund.
Bruck, who is deeply involved in both the Knoxville and Cincinnati entrepreneurial and Angel communities, recently posted on LinkedIn his thoughts about Foster and RGK, saying, in part, that RGK is "a GREAT project, backed by one of the most passionate and bright entrepreneurs with whom I've had the privilege to work. Perhaps most importantly, Real Good Kitchen, in its own small way, helps in equity restoration and reversing generational poverty created by urban renewal, particularly in the Knoxville community."
Asked about potential rivals, Foster said, "There's no one else quite doing what we're doing and, anyway, there is room for all of us. Not everyone will want or need what we have to offer, and I'm glad there are options for those who don't."
Continuing, Foster said she's found other kitchen operators to be very helpful.
As an example, Foster pointed to Laura Wilson, the veteran chef who began supporting other Food-business owners four years ago from a venue in the Nashville Farmer's Market, after nearly two decades as chef within restaurants in Nashville and New Orleans.
More recently, Wilson founded Citizen Kitchens, a commercial kitchen resource on Main Street in East Nashville. Wilson told VNC that since 2017 she's had Fresh Hospitality aboard as a business partner.

Elsewhere, some East Tennessee Food entrepreneurs, including RGK's Foster, recently participated in a webinar for Food entrepreneurs held by Proof LLC, a Chattanooga-based startup that was piloted by Michael Robinson while he was associated with that city's Company Lab (CoLab) entrepreneur center.
Michael Robinson
Robinson, a Chattanooga native, told VNC that in January his company will hold another "restaurant recovery" webinar serving mainly the Knoxville market.
In preparation for the Knoxville event, Proof is working with the Knoxville Entrepreneur Center and with CoLab in Chattanooga, both of which are Launch Tennessee entrepreneurship network partners. The Proof website said its partners also include the Knoxville Chamber of Commerce, the City of Knoxville, Knoxville Area Urban League, and TVA.
Robinson said he and his team are also in talks about supporting the Food industry in Nashville and Memphis, and the company may eventually reach into neighboring southeastern states. He added that the company is actively considering future capital raises to support several complementary lines of business.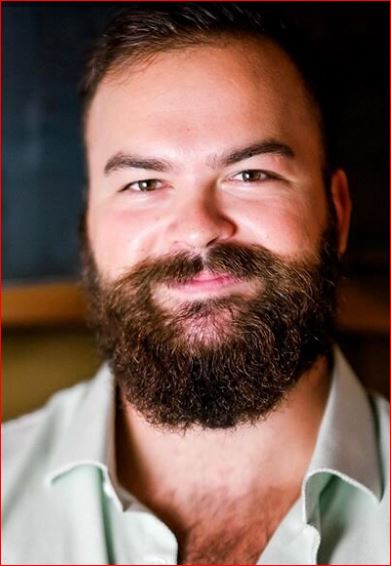 Tyler Cauble
Meanwhile, in Nashville commercial real estate executive Tyler Cauble this week announced development is underway in East Nashville for THE WASH, with opening due next summer.
Cauble and other undisclosed investors recently formed 1101 McKennie LLC to pay $412K to seller Bristol McKennie Partners LLC.
Cauble, a 28-year-old Nashville native and owner of The Cauble Group (commercial and industrial real estate), told VNC that The Wash will feature multiple small commercial kitchens for food preparation, as part of a concept designed mainly for to-go and delivery orders, but with some streetside seating outdoors.
Cauble confirmed that he and other investors are looking at replicating The Wash elsewhere in Tennessee and in neighboring states.
The Wash co-founder also said today that the COVID19 pandemic was "100%" the trigger for his decision to pursue a shared-kitchen concept. Indeed, VNC research shows Cauble began blogging about the idea back in March, right here.
Given Foster's preparation for work as a nonfiction writer, VNC asked whether she might write a book or create a documentary film about her experience in Real Good Kitchen.
Laughing a bit, she replied "I have never been a great journaler, but I do have a pile of notebooks that represent the inception of Real Good Kitchen. Maybe I'll turn them into something coherent, some day."
Foster, 48, earned her Columbia University MFA degree in nonfiction writing, and her Davidson College bachelor's in English. Her LinkedIn profile is here.
Marcia Tobin holds a total three degrees from Columbia University, Yale School of the Environment, and SUNY College of Environmental Science. She is a Knoxville-based principal and VP of AECOM (NYSE:AEM), the Fortune 500 engineering and infrastructure consulting firm, according to her LinkedIn.
Foster noted that Tobin is, in addition to being an RGK investor, one of her most "fearless" supporters on the entrepreneurial "roller-coaster" and contributes materially to the company's culture and resiliency.
Foster, Tobin and their two children reside in Knox County. VNC
. last edited 1544 CT 20 January 2021
---