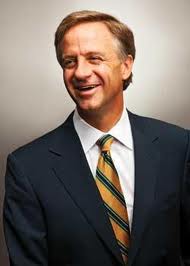 IN JUNE 2011, months into his first term, Tennessee Gov. Bill Haslam (R) told attendees at a venture-capital conference that Tennessee institutions and private companies must "do better" at securing patents, licensing their intellectual assets and ensuring that such knowledge is commercialized within Tennessee businesses, rather than elsewhere, according to a news report at the time.
Asked two weeks ago by Venture Nashville whether or not the Governor believes any progress has been made in the State's leveraging of IP for economic development, Press Secretary Jennifer Donnals responded, "We will be in a better position to discuss this with you in greater detail after the governor's State of the State address..."
The Governor is to deliver that address today before the 110th General Assembly, at 6 p.m. CST. Update: Transcript (as prepared) of the Address is here.
The Governor's recent policy initiatives -- packaged as "NEXTTennessee" and only partly disclosed -- have partly set the state legislative table, with items including a proposed tax on fuel to address deteriorating roads and bridges, a rural-broadband initiative and lower state sales tax on food. Such perennials as state fiscal health, employment rates, Medicaid, health and education are also likely to be given voice.
Management of Launch Tennessee, the nonprofit chartered under Tennessee law as Tennessee Technology Development Corporation (TTDC), also views the State of the State as an important milestone, at least figuratively.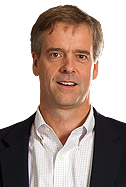 Charlie Brock
LaunchTN CEO Charlie Brock said last week during a meeting of his board of directors that he's hoping some key TTDC issues will be favorably addressed in new General Assembly, which cranks-up in earnest in the wake of the Governor's annual address.
Asked later to elaborate, Brock told VNC that during this Session LaunchTN "will be cleaning up some language in our statute related to the functions of LaunchTN. The current language is more representative of the functions of TTDC with more of a focus on commercialization, tech transfer, etc. While LaunchTN still actively works to enhance commercialization of technologies in TN, we have a much broader focus area across entrepreneurship and capital formation."
Brock did not reiterate interest he has previously expressed regarding asking the legislature to allow changing the organization's name to Launch Tennessee from its formal TTDC, in order to further emphasize state economic competitiveness, innovation and entrepreneurship, while, in effect, deemphasizing invention, technology patents, transfer and commercialization.
Brock did, however, also note there may also be what many observers might deem a technical fix to the Haslam Administration-backed Angel Tax Credit, which became operative earlier this month.
Brock said LaunchTN desires a change in that Tax Credit that would permit inclusion of "investment in Special Purpose Vehicles (SPV) as eligible investments for the angel tax credit. Many angel groups invest in companies via SPV's rather than all writing their own check into the company. This can be a cleaner way to organize a group of angel investors and it keeps a cleaner cap table for the entrepreneur," he noted.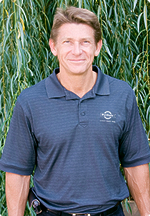 ECD's Randy Boyd
Notably, as part of the routine budgeting process, LaunchTN is seeking $5.8MM in funding via Tennessee Economic and Community Development (ECD), which is led by the LaunchTN board's chairman, ECD Commissioner Randy Boyd. The budget sought includes additional funding for its SBIR matching program, which has been rekindled in the past 18 months.
Also of note: Brock told his board last week that he believes LaunchTN is free to create a microfund to hold proceeds from its INCITE program matching investments, as proceeds are realized. Apparently unresolved is the matter of whether those proceeds might in future be fully or partly allocated toward the organization's programmatic funding, as well as or instead of making further coinvestments in startups.
Greater freedom in using INCITE proceeds could help LaunchTN overcome its perennial shortfall against its goal of raising $1MM or more each year in outside contributions, he said. The matter is soon to be taken up with the LaunchTN board's investment committee.
Brock has made clear that the bulk of sponsorship dollars it receives are paid in June, upon consummation of the annual 36|86 conference; thus, attaining financial sustainability remains a daunting, time- and energy-constrained task.
He said last week that executing 36|86 "takes up a lot of oxygen throughout the organization" particularly duing 2H of each fiscal year.
Partly for that reason, LaunchTN has suspended its annual round of visits to other cities, where the team engaged with startups and investors. (Brock said that tactic has had the desired effect.) For more oxygen, LaunchTN has also re-retained Write2Market, an Atlanta-based PR firm that has done work for the organization previously.
Brock explained he believes potential donors to LaunchTN recognize LaunchTN has state backing, and that factor -- coupled with LaunchTN's desire not to compete for sponsors with its regional accelerators -- is among fundraising impediments. There has been talk, as in some previous years, of having a full-time fund-development professional on staff.
Brock also grapples with all-too-common nonprofit board issues. VNC understands that in 2016 nine of LaunchTN's 22 board members volunteered to buy packages of multiple tickets to give away to others, as part of the effort to boost 36|86 revenue and attendance. And, last week, there was further discussion among the board last week of that fact, as well as regarding the need for sufficient attendance at quarterly board meetings to constitute a quorum, for proper conduct of business.
These and other factors are to be taken into consideration in updating LaunchTN's overall strategy, about which there only very brief discussion last week.
There's no word yet on whether or not the Governor will during the State of the State announce the person who will succeed outgoing ECD's Boyd, who recently announced plans to resign that post in February, and who has for some time been viewed as positioning for a run to succeed his fellow Knoxvillian as the state's 50th chief executive. Often, such fresh Cabinet appointments come in the wake of major speeches by chief executives. The Governor could go with an internal candidate, or perhaps find another outside executive who is willing to serve two years, the same commitment Boyd made.
Other possible elements in tonight's Address? Logic might dictate that the Governor include a previously reported funding request positioned last year by Life Science Tennessee, but no word on that. A LifeScienceTN spokeswoman told VNC they'll refrain from comment about legislative proposals, if any, until after the Feb. 9 deadline for dropping bills in the Assembly hoppers.
Boyd's successor is likely to chair LaunchTN, as have Boyd and his predecessor, Bill Hagerty. Hagerty started the practice of the group being chaired by the ECD Commissioner, rather than by a semi-independent executive.
Also unknown regarding the Address tonight is whether or not the Governor might mention the state's recent shift in its criteria for targeting jobs development and recruitment.
Responding to a VNC question on related matters, Jennifer McEachern, communications director for ECD's Boyd, told VNC on Jan. 25, in part, "We're shifting our focus more on the right jobs in the right places. Where unemployment is low and labor is tight, we're going to focus on bringing in even higher paying jobs. For those areas where unemployment remains high, we'll double our efforts to attract jobs where we need them most."
McEachern was responding to a VNC request for factors contributing to lower jobs-commitment results reported by ECD for 2016 (24,311) under both recent peak 2015 (25,810) and 2014's 24,311.
Explaining, she said, "Businesses don't always commit to our calendar year and although there was a slight decline, we finished the year with a record possible jobs in our pipeline, 41,197, and on a rolling 12-month basis, we have closed on 73.9 percent of our projects, once they reach a stage of receiving an offer from the state."
Though some might argue the Administration is merely 'moving the goalposts' to fit performance, it should be noted that -- apart from the vagaries of record-setting, rankings and the like -- the Administration has expressed similar priorities in pushing for rural broadband, and in targeting some incentives -- including benefits for Angel investors -- in ways aimed at generating investment that would benefit the most distressed and under-developed counties. LaunchTN's 2015-16 cutback in funding opportunities for three of its original nine accelerators was partly predicated on similar grounds.
► Backstory: Twenty years ago in 1997, the General Assembly produced legislation that, with the signature of then-Gov. Don Sundquist (R), assigned responsibility for increasing tech transfer and commercialization to the nonprofit corporation it authorized, Tennessee Technology Development Corporation (TTDC).
In 2012, about 18 months into the Haslam Administration, the organization adopted the dba, "Launch Tennessee," and within the past year or so Brock and others have frequently referred to the organization as a now-four-year-old startup, though it was chartered as a company in 1998.
LaunchTN/TTDC is essentially a nonprofit subsidiary of the State's Department of Economic and Community Development, and has been chaired during most of the Haslam Administration by the Governor's ECD commissioners, first Bill Hagerty and most recently Randy Boyd.
Gov. Haslam, himself, previously served as a TTDC board member, following his appointment to the body in 2008, which was the year after the then-struggling organization was afforded fresh funding by the Administration of then-Gov. Phil Bredesen. ECD Commissioner at that time was Matt Kisber, who subsequently co-founded Silicon Ranch, which he now leads as CEO.
A Boyd op-ed in favor of the Governor's rural broadband initiative was posted on The Tennessean website this morning, apparently ahead of print publication tomorrow. VNC


. last edited 31 Jan 2017 0900
---