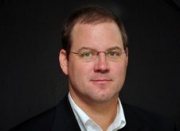 The Angel backers of the successful Nashville Capital Network have stepped-up to launch Tennessee Angel Fund LP, to serve the statewide entrepreneurial sector.
TAF Managing Partner Sid Chambless said the new fund is also applying for a slot as a certified TNInvestco investment fund, through the new state venture-funding initiative that was created earlier this year by passage into law of the Tennessee Small Business Investment Company Credit Act.

The deadline for TNInvestco applications is close-of-business on Oct. 1, and nearly a dozen firms have formally begun the certification process, most of them involving multiple partners.



As many as six TNInvestco companies will be selected to receive allocations totaling about $84 million in investment funds, assets that will flow to the program when qualified insurance companies' direct some of their state tax credits toward participation in the program.

Chambless expressed ethusiasm for the TNInvestco program, explaining, "We believe that the TNInvestco program will
go a long way towards solving a problem NCN has been working on for six years. In order to build extraordinary businesses, entrepreneurs need access to mentors and advisors, as well as connectivity to seed- and early-stage capital. Regardless of how the [TNInvestco] credits are allocated, this program will have positive effect on the entrepreneurs and Angels supported by our organization."

The announcement of TAF comes close on the heels of the sixth anniversary of NCN's own chartering, in August 2003. NCN was formed in the wake of two shorter-lived efforts in the mid-state: the Nashville Angel Network and the Technology Funding Alliance.

In addition to leading TAF, Chambless, 35, is executive director of NCN, as well as managing partner of the NCN Angel Fund I LP, a sidecar fund created with an initial $5.2 million, in January 2008. Chambless told VNC today the creation of the sidecar fund rapidly produced a near-doubling of Angels associated with NCN.


Chambless said NCN leaders formed the new TAF with a clear sense of a major opportunity to "expand and leverage" the NCN platform.

Chambless said NCN's current 70-plus Angel investors will be considered part of TAF's network from the outset, and the TAF has begun actively recruiting Angels statewide. He said TAF may foster formal or informal regional Angel networks throughout the state, as well as working with some existing organizations. Although Chambless declined to project how many Angels might soon be attracted to the TAF, he made clear he believes the Angels' ranks could expand, dramatically.

He said creation of the statewide network had been contemplated prior to creation of the TNInvestco program, but NCN was spurred into action by the state's new funding initiative, which is supervised by State Economic and Community Development and the State Department of Revenue, in cooperation with such allies as Tennessee Technology Development Corporation.

In addition to Chambless role, the NCN is led by a board of 23 prominent Middle Tennessee investors and experts on the NCN board of directors, which is chaired by Tom Wylly, senior partner at Brentwood Capital Advisors LLC.

NCN currently has 16 active companies in its portfolio. ♦
Related Articles