KATHY HARRIS, the erstwhile Nashvillian who recently left Noro-Moseley Partners in Atlanta, has popped-up as SVP for corporate development at Sharecare, an e-health venture with ties to Discovery Communications.
Jeff Arnold
Sharecare is led by Jeff Arnold, who is also Discovery Communications' chief of global digital strategy; the founder of WebMD and its leader for 11 years; and, chairman and former CEO of HowStuffWorks, which he sold to Discovery in 2007, after four years spent growing the firm and raising capital.
In 2006, Discovery Communications bought Nashville's ThinkLink Learning, a K-12 education assessment firm that was created by Vanderbilt University in 2000. Terms of that deal were not disclosed.
Atlanta-based Harris will be looking in Nashville and elsewhere "trying to find the best and brightest innovative healthcare companies" to become partners with Sharecare, she explained. She is likely to spend several days a month in Nashville, she said.
She is also scouting for new technologies and companies to partner in taking the Sharecare platform beyond consumer healthcare Q&A, toward becoming a full partner in consumer health, helping to initiate healthful action and providing forms of follow-on support, Harris told VNC.
Harris stepped into the entrepreneurial development role in October, six months after ending her 9-year tenure at Noro. Earlier, Harris spent 20 years in Nashville, serving in executive roles with Sirrom Capital and with fabled J.C. Bradford Co.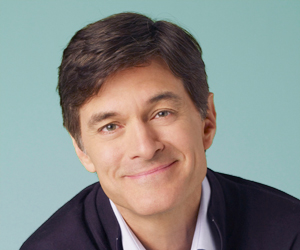 Mehmet Oz, M.D.
Sharecare's co-creator is Mehmet Oz, M.D., of "Dr. Oz" broadcast fame, who is also vice chair of Surgery and Professor of Surgery at Columbia University and holds an Wharton MBA in healthcare finance. Among other roles, Oz is the chief of Transformation Nation, which is Sharecare's partnership with WeightWatchers.
The company has previously announced that its partners in addition to Discovery include Harpo (TV/Web) Production and its affiliate Zoco (which produces Oz's program), HSW International (an Atlanta-based Internet holding company), and Sony Pictures Television (SPT), which produces content and maintains an advertising-sales network.
Creating a "virtual health network" is one of Sharecare's ambitions, providing social-media tools and avenues for creating a personalized network of experts and caregivers. The company's partnerships include teaming with HealthLine to provide a medically guided search platform for consumers; and, with interactive agency WCG to offer Sharecare sponsors and partners a dashboard for monitoring the social-media influence of a variety of health-related media and platforms.
Sharecare is "a next-generation 'Web M.D.'," said Noro-Moseley General Partner Alan Taetle, in a 2010 FastCompany interview. "I would never bet against Jeff," Taetle said of the Sharecare CEO.
Harris serves on the boards of directors of both the Women's Leadership Board at the Kennedy School at Harvard; and, of the Clemson University Research Foundation. Prior to her 11-year stint with Bradford, Harris was a KPMG senior accountant and a partner with Technology Ventures, in Atlanta.
She earned her MBA at Vanderbilt University Owen Graduate School of Management and her bachelor's in accounting at Murray State University in Kentucky. VNC