The good news is the latest winners in Nashville's popular business-plan competition have been announced. The bad news is we'll have to wait quite a while to celebrate the next batch of innovators.
Yesterday, the Nashville Business Incubation Center announced the winners of its 2008 business-plan competition -- a program that's so lengthy and demanding, it won't produce another batch of winners until 2010.
Thirty-four Nashville entrepreneurs set out 18 months ago to complete the NBIC's Business Plan University, hoping to emerge with both a viable business model and a prize in NBIC's business-plan competition. Virtually all NBIC's entrants were service business, with just four involving online services, information-technology or communications.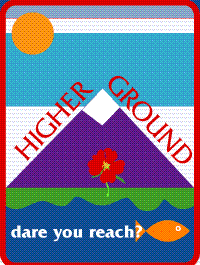 During ceremonies yesterday at the Nashville Public Library downtown, NBIC announced three corporate winners from among a field of 20 ventures that completed the challenge.
Hendersonville-based Higher Ground Training Inc. won the top prizes, valued at $30,000, including $12,500 in cash, incubator office space for a year and professional services. HGT provides career workplace mentoring services and is a state-certified minority business enterprise. HGT owners Elaine and Clint Boyd won both 1st Prize and the annual Jennie W. Lemons Award. Online information suggests Higher Ground has already served such clients as Vanderbilt University, Tennessee State University, Belmont University, Volunteer State Community College, the Tennessee Titans, Nashville Electric Service, Loews Vanderbilt Hotel, Cummins Filtration, Skanska USA Building Inc. and Zycron Inc.
Mountain Jim's Ice Cream won NBIC's second prize of $10,000 in cash and services for proprietor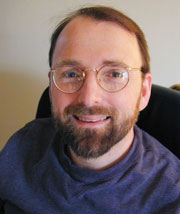 Jeff Stewart, who produces and sells "all natural, super-premium ice cream." The online marketing firm of Brad Cowart (at right) - MouseWise.Net LLC - won the $5,000 third-place package. HIs business provides web design, e-commerce development, online marketing, social media and support services.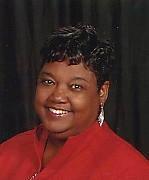 During a recent interview with VNC, NBIC Director Mildred Walters (at left) said the contest requires an enormous amount of her staff's time and a budget of $100,000 for each class. This year, Zycron Inc. Founder Darrell Freeman donated $25,000 toward the budget. Zycron started life as an NBIC participant.
Walters said she'll begin raising funds for next Business Plan University class and competition later this summer, starting a cycle that won't end til June 2010.
The NBIC competition is one of the few business-plan contests open to entrepreneurs off-campus. Another, at the University of Memphis' FedEx Institute of Technology has been popular in recent years, but has not yet made clear whether the event will continue for 2008-09.
Most contests in Tennessee are for students only. This year's inaugural offering of the University of Tennessee Business Plan Competition drew 62 on-campus entrants. All three of the top winners announced last month had significant technology components: logistics software and services, a website for college students and IT outsourcing.
Although they don't compete in the NBIC contest, students from Vanderbilt University's Owen Graduate School of Management and Belmont University regularly emerge among the leaders in national intercollegiate contests.
For example, in April, Belmont University students swept top honors in the international Entrepreneurial Challenge mounted by college-level DECA. (Those Belmont students enjoy support in Belmont's business "Hatchery" program.)
Also in April, a team of graduating Owen MBA students took first place at the Eighth Annual Jungle Business Plan Competition in New York City, and made the semi-finals of the Wharton Business Plan Competition. The Owen 'Jungle' team presented a start-up concept driven by advanced technology to help preserve human organs for transplantation. Another Owen team took top honors in a Tulane University finance-case competition. (Veran Medical Technologies, which recently relocated from Nashville to St. Louis, was created by Owen students who had won recognition in national contests while students at Owen.)
In Houston, by the way, The Rice University Business Plan Competition is widely regarded as one of the nation's top events. Rice reports that 35 percent of the 192 teams that participated in the contest's first seven cycles went on to launch their businesses, which are predominantly tech-centric.
Together, the 2006 and '08 NBIC contests drew more than 60 entrepreneurs, looking for help with business plans and hoping for competition rewards. In addition to a cash component, each NBIC prize includes such things as accounting services, access to an attorney, graphic design services, a year's membership in the Nashville Area Chamber of Commerce, cell phones and air time, and information-technology support.
The 20 NBIC competitors who were still standing at the finish line were enrolled at NBIC in Kauffman Foundation-designed FastTrac New Venture class, which meets weekly. They were also assigned consultants from SCORE (Service Corps of Retired Executives) and mentors from various local industries. Nearly 60 local executives signed-up to serve as judges for the NBIC contest's three elimination rounds.
NBIC was founded in 1986 with support from Tennessee Valley Authority. The Center is associated with the Tennessee State University College of Business and located opposite the TSU downtown campus at 10th Avenue and Charlotte.
Resource: This 2004 Entrepreneur.com report on top business-plan competitions is still mostly up-to-date.