Update: 28 January 2014 - TCRS announced that formerly Interim PE director Daniel Crews was named successor to Lamar Villere.-Ed.
MAJOR PLAYERS among national and global venture capital and private-equity firms have won $899 Million in asset commitments through a four-year-old program of Tennessee Consolidated Retirement System (TCRS).
Though the private-equity program's first director, Lamar Villere, will depart this summer, total TCRS commitments are projected to continue growing. Twenty-one firms have received commitments since the program became operational under Villere's management, according to TCRS.
No Tennessee firms have yet earned an asset commitment from TCRS, and the prospects for that are not clear. See today's
related VNC story here
.
TCRS is allowed by State law to allocate as much as 10 percent of its roughly $38BN in assets to private equity funds, according to the agency's website. TCRS seeks returns that help fund pension benefits for more than 330,000 active employees and retirees.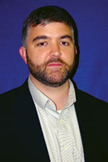 Lamar Villere
Villere's duties have now been assigned to Interim Director
Daniel Crews
, who was previously a private equity analyst, according to a TCRS document online. Villere, now 38, is to join family-owned
Villere & Co.,
a New Orleans investment management firm, by August 1.
Asked whether TCRS will conduct a search for a successor to Villere, a chartered financial analyst, a spokesman for Treasurer David Lillard and Chief Investment Officer Michael Brakebill told VNC only, "Too early to say at this point."
The agency has said that the pace of its investments in buyout funds will accelerate this year. Its most recent private-equity commitments were to buyout funds Bain Capital XI (Bain & Co., Boston), approved for up to $75 million; and, KPS IV (KPS Capital Partners, New York and Frankfurt), approved for up to $100 million. These commitments were announced in March of this year.
A full listing of funds that have received commitments appears at the end of this article.
TCRS asset commitments to private equity programs are approved by the investment committee of the agency's 20-member Board of Trustees and related matters are reviewed each quarter by members of the TCRS Investment Advisory Council.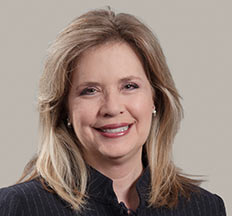 Carol Womack
The Advisory Council has six members, all with Tennessee ties:
Carol Womack
, Diversified Trust Company (Nashville);
Chuck Webb
, Barksdale & Assocs. (Nashville);
George Stadler
, HMS Capital Management (Nashville);
Susan Logan Huffman
, Reliant Investment Management (Memphis);
Henry Delicata
, Park Street Capital (Boston, formerly in Nashville at Vanderbilt University); and,
Frederick Crown
, a Nashville financial advisor, previously long associated with banking.
TCRS's standing contract advisors include Strategic Investment Solutions (San Francisco, general investment), Cambridge Associates (Boston, private equity) and The Townsend Group (Cleveland, Ohio, real estate). Cambridge is charged with helping the agency monitor identified managers for new fundraising opportunities.
Since inception, the TCRS private equity program had demonstrated an overall internal rate of return of 9% as of Sept. 30, 2012, and was considered "over weighted" toward venture capital at that point. TCRS commitments to buyout-oriented firms, rather than to venture funds are likely to increase further, Villere said in his March 6, 2013
report to the Council
.
Villere's TCRS appointment came a year after the General Assembly's 2008 action authorizing TCRS to allocate some pension assets toward private-equity (PE) investment programs, the aim being to increase investment returns that help TCRS fund pensions of participating agencies. (Villere drafted TCRS's first guidelines for such investments,
story here
.)
VNC's exclusive report in August 2008 on the impending launch of the PE program
galvanized some Tennessee institutional investment professionals who had long urged the state to allow TCRS latitude to invest in private equity. Many of the advocates hoped for TCRS commitments to funds based in Tennessee. The limit on TCRS allocations to private equity was originally set at 5 percent by legislation, but in 2012 that limit was raised to
10 percent
.
Daniel Crews
Crews, 36, earned his bachelor's and master's degrees in business
, finance and related studies at Middle Tennessee State University and he expects to complete an MPS degree through the University of Memphis in 2014, according to information he provided. He resides in Davidson County.
Prior to joining TCRS, Villere was the senior alternative investments officer for the then-$39.7 billion Teachers' Retirement System of the State of Illinois (TRS). Prior to TRS, Villere was a vice president and equity analyst at Morgan Keegan (now Raymond James), as well as an analyst with HCFP Brenner and Deutsche Asset Management. He is a chartered financial analyst and holds an MBA from Owen Graduate School of Management at Vanderbilt University, as well as a bachelor's from Washington & Lee.
Note on other TCRS innovation: In 2012, legislation passed allowing TCRS to make strategic lending commitments, as well. That program is currently managed by Andy Palmer, a deputy to Brakebill. In March, TCRS announced it had approved commitments under that program of up to $500MM each for Beachpoint Capital Management and Brigade Capital Management. 
Firms that have received TCRS private-equity commitments:
Natural Resources  
Denham VI
Venture Capital 
Bain Capital Ventures 2012
Canaan IX
Draper Fisher Jurvetson X
General Catalyst VI
Institutional Venture Partners XIV
Khosla Seed B
Khosla Ventures III
Khosla Ventures IV
Lightspeed IX
TrueBridge-BVPVIII-TN Special Purpose
Venrock Associates VI
Buyouts  
Advent GPE VII
Bain Capital XI
Berkshire VIII
Hellman & Friedman VII
KPS IV
TA Associates XI
Credit  
Oaktree Opportunities Fund VIII
Oaktree Opportunities Fund VIIIb
Oaktree Opportunities Fund IX
Oaktree PPIP Private Fund
For additional coverage on Tennessee Consolidated Retirement System (TCRS), please click here.
VNC