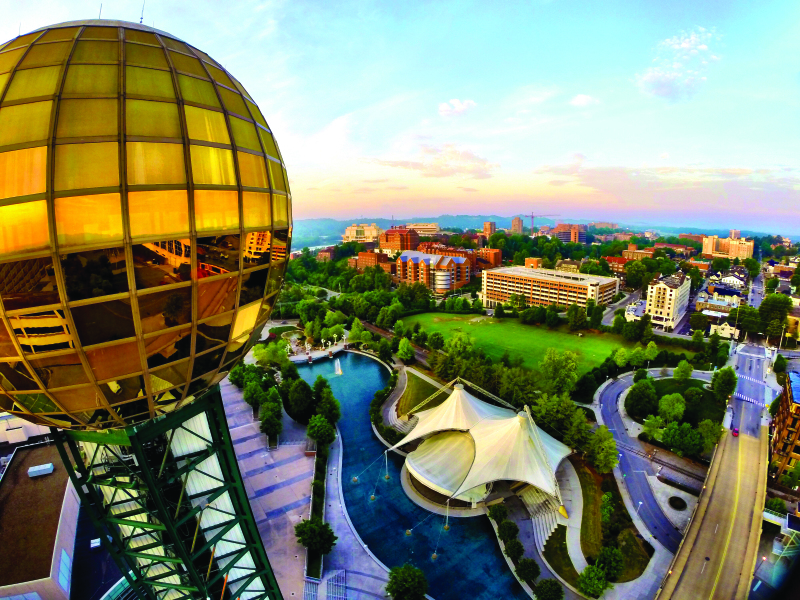 TECHSTARS, the global seed-investor network that helps advance scalable startups, today announced the 10 tech-heavy members of the first Industries of the Future Accelerator cohort in Oak Ridge-Knoxville.
The companies were selected after Techstars sifted data on nearly 3,000 startups, then engaged with nearly 500 founders, before focusing on roughly 250 highly qualified applicants.
That group of 250 applicants was soon winnowed to 40 companies, then 20, and finally to the 10 announced today. Each cohort member is described below in this story, throughout which we'll refer to the new accelerator as "TIFA."
VNC research into the companies and their teams suggest that, collectively, they bring with them advanced skillsets, broad personal networks and active business ties that span institutions, industries and oceans.
The TIFA cohort's introduction comes roughly a year after Techstars consultants delivered their "Assessment of the Entrepreneurship Ecosystem of the Greater Knoxville Metropolitan Area."
As previously announced, the inaugural TIFA partner-sponsors are Oak Ridge National Laboratory, led by Director Thomas Zacharia PhD; Tennessee Valley Authority, led by President and CEO Jeff Lyash; and the University of Tennessee, led by President Randy Boyd. Additional sponsors may be enlisted in the next three years to support TIFA cohorts II and III.
Each cohort's program includes an initial 90 days of intense activity, followed by "lifetime" engagement between Techstars and its alumni.
The TIFA program in Knoxville is led by Techstars' local Managing Director Tricia Martínez.
She recently hired Program Director Hyder Alabed, a returnee to the region who is a native of Johnson City, east of Knoxville.
None of the startups in the new cohort is based in Tennessee, nor are the startups required to maintain a local presence after the current accelerator concludes. Naturally, the program's Tennessee sponsors are fervently hoping that TIFA participants will in some way form lasting ties to the region's expanding innovation ecosystem.
Eight of the 10 new cohort firms are heavily positioned on artificial intelligence (AI) and related technologies.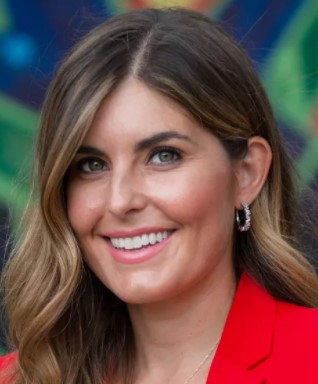 Tricia Martínez
Martínez told VNC that the weight of AI-oriented companies in the new program's portfolio does not surprise her.
She said, "We saw an incredible turnout and mix of emerging technologies from hardware to software for our Industries of the Future Accelerator. However, throughout startup ecosystems, we are observing more and more entrepreneurs going after the endless opportunities to disrupt outdated industries and drive greater efficiencies through the use of Artificial Intelligence. This is a trend that we will only see increase and I personally cannot wait. "
The 10 members of the first Techstars Industries of the Future cohort in Tennessee are:
► ARMADA IQ Inc., Charlotte, N.C. - Building a SaaS- and vision-based intelligence platform for integrated human-autonomous fleet operations. AI, Automotive, Insuretech. Team: Rick Chakra | Alex Palermo | Crunchbase | AngelCo
► AUGURISK Inc., New York, N.Y. - A hazard-assessment platform that aims to mitigate crime and natural disaster risks anywhere in the US by providing predictive analysis and advanced risk scoring. AI, hazard assessment. Mohamed Mezian | Simon de Bonviler | Patrick Flynn | F6S | Appstore |
► BE GLOBAL SAFETY Inc., Durham, N.C. - AI powered software to detect and prevent workplace safety incidents and near-misses in real-time. Team: Nilay Parikh | Werner Stapela | Aleksandra Duk | Barath Kumar | F6S

► EzSec Inc., Toronto, Canada - AI and automation technologies for testing, analysis and evaluation of security of computer software and sytems. Team: Ezzeldin Tahoun | Iman Akbari | F6S | Crunchbase

► FLUIX Inc., Orlando, Fla. - Proprietary cooling system for high-performance PC hardware. Team: Abhishek Sastri | Eduardo Adán Castillo Orozco | F6S
► GRAYSCALE AI, London, England - AI for neuromorphic computing, at the intersection of neural computation, robotics and computer vision, to transform industries such as automotive, aerospace and manufacturing. Dragos Stanciu | F6S | Crunchbase
► MODICUS PRIME Ltd., La Porte, Ind. - AI for Life Sciences for comprehensive R&D and commercial product quality. Team: Taylor Chartier | David Vardanyan | Pitchbook | Crunchbase

► SILVIS MATERIALS Inc., Boulder, Colo. - Developing bio-based emulsions for the polymer emulsions market for adhesives, binders and coatings, reducing dependence on petroleum. Patty Ferreira | Susan Crouse | F6S | Crunchbase
► SKINTELLIGENT Corp., Atlanta, Ga. - AI, machine learning and technology software solutions in development for skin analysis for the dermatology and beauty industries. Team: Eleanor Jones | Brian Keating | Pitchbook | F6S | Crunchbase

► SPIKY.AI Inc., Boston, Mass. - AI-based online meeting enhancement platform. Team: Furkan Eris | Burak Aksar | Crunchbase | F6S
Interviewed by VNC, Martinez made clear she doesn't plan to spend her energies worrying that none of the companies that join one of Techstars' three planned accelerator cohorts will decide to call Knoxville home.
Ultimately, Techstars' goal is to help advance promising companies, wherever they may choose to operate. That said, Martínez added that she is confident the resources of the Oak Ridge-Knoxville area will be very highly valued by participating startups.
Meanwhile, for optimal economic results for the host region, the Oak Ridge-Knoxville ecosystem must be strengthened.
With that in mind, the Techstars accelerator aims to become a highly leverageable hub for efforts by a wide range of actors to improve the supply of local and regional investment capital, expand incubator venues, and mobilize stakeholder groups.
Martínez, 33, was previously the founder and CEO of Wala, a blockchain-enabled financial services platform, which she led through Techstars' Barclays-powered accelerator in New York City.
In 2020-21, Martínez held Fellow roles in the U.S. Department of Energy's AI & Technology Office, and in the Office of technology transitions, according to her LinkedIn.
Born in Texas and reared in the Chicago area, Martínez earned her master's in public policy, behavioral and development economics at the University of Chicago, and her bachelor's in public policy at DePaul University.
She and husband Samer Saab, an executive with Alloy Labs -- which provides fintech offerings for community and midsize banks -- acquired their Knoxville home soon after she began working to stand-up the TIFA.

For nearly 20 years, Knoxville movers, shakers and others have mulled how best to take East Tennessee entrepreneurship to the proverbial 'next level'.
Enthusiasm around the TIFA initiative seems high, but no one seems to be taking success for granted.
In VNC-VTC's 2014 report on the situation in the Knoxville area at that time, local sources made clear their awareness of many factors at work, and their determination to overcome them -- while some admitted that what Knoxville needed back then was "a maniac on a mission," i.e., a game-changing leader in the ecosystem.
While she's certainly not viewed as a maniac on a mission, more than one Knoxville-area executive has told VNC in the past six months that Techstars, in the person of Martínez, seems likely to be the driver that Entrepreneurship -- particularly of the deep-tech variety -- needs in the Oak Ridge-Knoxville area ecosystem.
► Today's Techstars TIFA announcement release is here. See Techstars's 2021 Knoxville assessment here (pdf). TIFA's new quarters will soon open at 445 South Gay Street, Knoxville -- on a good day, a half-hour's drive from Oak Ridge NL, and walking distance to TVA and UT.
► Techstars lays-out online how its accelerators work globally, as well as what it takes to get serious consideration for admission to its programs, on these pages: 1 | 2 | 3 .
► Previous VNC coverage of artificial intelligence startups and trends, here. VNC
.last edited 5 April 2023 1510
---