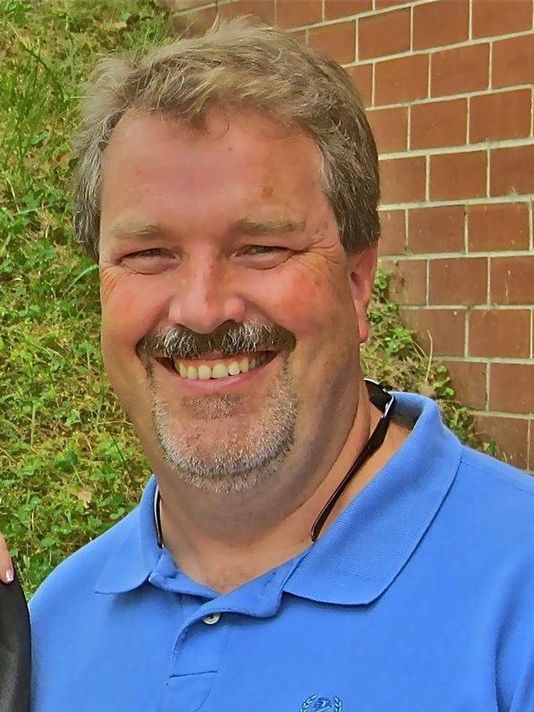 Update: VNC learned March 26, 2018 that Choate has exited this venture.-Ed.
TIM CHOATE, a veteran Tennessee technology entrepreneur and investor, has become executive chairman and lead investor in ThinkDeeply LLC.
The company is an applied artificial intelligence (AI) startup that offers visual-search and -similarity discovery tools powered by machine learning, with the home furnishings and decor vertical as its initial target.
Choate said the company will pursue outside capital "opportunistically," with a possible target in the $500K-$750K range, with strong preference for investors with sector savvy.
He said today that the company's current offering "allows e-commerce customers to search a retailer's online catalog by uploading a picture of the item they want to purchase" to find the desired item and/or "visually similar" items. ThinkDeeply technology may also be use to support customer service, sales and marketing functions in which "the ability to recognize visual product information can reduce cost and open new opportunities."
ThinkDeeply's website says forthcoming offerings include product discovery via comparison with the users' lifestyle images, merchandising coordination based on style and simularity, and discovery using Pinterest boards.
Beyond furnishings/decor, target verticals now under study include residential real estate, healthcare, industrial (e.g., sourcing parts), virtual/augmented reality applications, publishing, and data cleanup, focused for example on entity resolution and disambiguation.
Choate, 53, will lead ThinkDeeply LLC from the Murfreesboro headquarters of his existing flagship tech company, Bondware Inc. Choate holds a minority share of equity in the newco, which was chartered in Delaware earlier this month. Earlier VNC Choate coverage here. His LinkedIn is here.
Rajesh Kommineni
ThinkDeeply's co-founder, president and CEO is Rajesh Kommineni, who is based in Bozeman, Mont.
In 2014, Kommineni also co-founded a predecessor company with Nashville-based Raj Rajbhandari and Jabu Mathews, now based in Chicago. The three, plus Choate, represent ThinkDeeply's current team.
Choate said that if the company accepts outside capital, proceeds are likely to go first toward hiring another fulltime front-end UX software developer.
The team has achieved traction in generating a blend of technology and consulting revenue, while the company places priority on platform commercialization, said Choate. Its consulting gigs have often focused on customers' developments of proofs-of-concept for niche use-cases.
He said the original company's co-founders maintained an essentially "bootstrap" mentality and he believes the company's pipeline of likely sale closings is strong. Partly as a result, the newco's cap table now reflects investment of less than $500K.
When queried, Crunchbase serves-up 132 visual-search offerers.
Notable among the startups on that list is Partpic, the Atlanta startup created by erstwhile Nashvillian Jewel Burks, who won the 2015 LaunchTN 36:86 pitch contest and in 2H16 sold to Amazon. Burks now works within Amazon's A9 visual search unit's Atlanta office, which the ABJ recently reported is expanding markedly in that city.
Other searches by VNC produce reminders that eBay and Google are also very deep into visual search, as well as lesser-knowns including Slyce, Clarifai, Visii, Visenze and others.
Asked about confronting competition in the rapidly warming field, Choate noted that machine learning ingredients in ThinkDeeply's solution are based on open-source algorithms that are well established.
Choate acknowledged that the fact that startup's "underlying core technology is out there in open source" is an ever-present challenge in a competitive environment.
Given that competitive factor, differentiation and value must often come from the startup team's deep domain knowledge and/or from "things that you do to the data before you put it into the algorithms that are open source," he said.
ThinkDeeply also employs an array of distinctive methodologies, including, for example, its chosen approach to fingerprinting images and to segmenting and identifying images or image areas. Those and other factors vary by industry, sector and/or use-case served, and afford ample room for individuation of the ThinkDeeply offerings, he said.
Choate made clear he believes ThinkDeeply's admixture of these and other factors makes it highly competitive with even the highest-end potential competitors, such as Boston-based Wayfair (NYSE:W, $6.9BN market cap, raised $350MM+ prior to IPO) in the home fashion sector; or, Hong Kong- and SFO-based Sentient Technologies' ($144MM+ capital raised).
Choate said that the company's focus is likely to remain tighly focused on growth for at least three years, but he acknowledged that the company could attract strategic and/or other bidders, leading to an exit.
ThinkDeeply's outside advisors include Nashville attorneys Mark Miller and John Murdock of Bradley Arant. LBMC handles taxes and related, while bookkeeping is with Michelle Sansing, dba Integrity Accounting, in Murfreesboro. The company banks with Bank of America.
Choate confirmed that Nashville-based David De Busk, long associated with strategy and development with the likes of Shazam Entertainment, Landmark Digitial and BMI, is also advising the company.
As did Choate, Kommineni and Rajbhandari also once worked within Brentwood-based Edgenet Inc., of which Choate was a co-founder and an early CEO.
Edgenet's technology was spun-out to serve as the cornerstone of Choate's original Bondware platform in 1999-2000. In 2016, majority interest in Edgenet was bought by Los Angeles-based Marlin Equity Partners.
Bondware offers a content-management and e-commerce platform that is used by VNC and other news, business and community adopters.
A Bondware subsidiary, Renderosity, targets the global marketplace for wireframe and other digital-art tools and images. According to information online, Renderosity is host to a community of more than 700,000 creators. VNC
. last edited 0714 20 Sept 2017
---