Update 25 January 2023 - Both TN House and Senate have concurred. Now, it's a matter of a bit more paperwork. A day earlier, State Sen. Bo Johnson, chair, Senate FW&M, acting with concurrence of his committee, said he would take sign a letter for use by TNECD in securing SSBCI program participation, which would result in releasing a roughly $32M tranche of Treasury funding, out of $117M to be allocated over a 10-year period. Earlier full story below.-Editor
LAUNCH TENNESSEE management told its board members yesterday that the U.S. Treasury is poised to greenlight a $117MM allocation of federal funds distributed in tranches across a 10-year period to support the Fund Tennessee initiative being launched via Treasury's latest round of the State Small Business Credit Initiative (SSBCI).
That crucial Treasury greenlight is, according to LaunchTN staff who appeared before their board yesterday, now contingent only upon Launch Tennessee's primary sponsor and oversight agency -- i.e., Tennessee Economic and Community Development (TNECD) -- obtaining from the Tennessee General Assembly approval to expand TNECD's FY23 budget authority to accommodate the inflow of SSBCI funds to the state.
Responding to a Venture Nashville query, Launch Tennessee CEO Lindsey Cox said this morning that she understands TNECD will soon present the budget expansion request to the Finance, Ways & Means Committee of the Tennessee Senate.
Cox added only that LaunchTN staff will accompany TNECD presenters to the session. Cox and others on her team have expressed confidence the budget expansion will be viewed favorably on the Hill.
This afternoon, the General Assembly's committee schedule online shows at least one TNECD representative as scheduled to appear before the Senate FW&M Committee on Tuesday, Jan. 24, in a session set to begin at 1:30 p.m. Central DST.
The Senate FW&M Committee is chaired by State Senator Bo Watson (R-11, Hamilton County), who is also a legislatively appointed member of the board of Tennessee Technology Development Corporation (TTDC), dba Launch Tennessee.

The House FW&M Committee is chaired by Rep. Patsy Hazlewood (R-27, Hamilton County), who is also an active member of the TTDC-LaunchTN board of directors.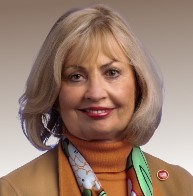 Rep. Patsy Hazlewood
Chair, House FW&M
Asked for comment today, Chair Hazlewood told Venture Nashville, "I support TNECD and LaunchTN in their vision to support equitable access to capital for small businesses and entrepreneurs across the state. Funding for these efforts is important to the state's economic development. These additional SSBCI monies will enable Launch TN to assist new Tennessee small businesses. And, since small business continues to be integral to the state's economic success, these dollars will play a critical role in businesses growth in our state."
The House FW&M Committee is likely to entertain the bill, soon. This story will be updated, as warranted.
Portions of the Fund Tennessee program will begin hitting the market, very soon, with more rolling out in coming months -- thanks to a lot of lowkey grassroots spadework that has already been done.
The prospect of SSBCI funding has spurred plans for additional staffing at both TNECD and LaunchTN. In addition, a bevy of program-related brands and messaging slates will be introduced; and, TNECD and LaunchTN staff are aggressively stepping-up proactive outreach to individual sectors and communities, with considerable priority accorded venture capital influentials.

In line with VNC's earlier SSBCI coverage, yesterday's presentation to the LaunchTN board made clear that the anchoring elements of the LaunchTN portion of the SSBCI program will include $70MM for use in the equity-investment category -- dubbed now dubbed "InvestTN" -- with components including $30MM for a technology fund; $28MM for regional Seed funds; and, $12MM as lifeblood for a "multi-fund strategy."
VNC reported six months ago that TNECD itself would administer a $45.3MM credit initiative, which the agency will execute by partnering with qualified financial institutions.
That credit program is dubbed LendTN. TNECD is now accepting LendTN Intent to Participate submissions til Feb. 8, 2023. LendTN background is posted here. The Intent to Participate questionnaire is here.
Tennessee's Gov. Bill Lee -- who will be inaugurated tomorrow for a second term -- signaled interest in participating in SSBCI, in January 2022.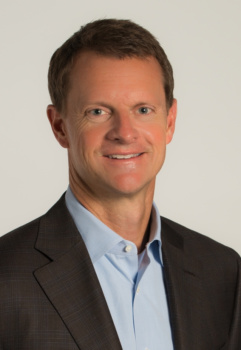 Stuart McWhorter
TNECD personnel with responsibilities within the overall SSBCI program include TNECD Commissioner Stuart McWhorter, TN ECD Innovation Director Lamont Price, ECD Business Enterprise Resource Office Director Wisty Pender, and TN ECD Legal Director Sharon Kolb, among others.
In addition to CEO Cox, the other Launch Tennessee executive who seems most involved in shaping and leading SSBCI is Chief Investment Officer Monique Villa, who was recruited by Cox in 2022, with looming SSBCI challenges very much in mind.
As VNC previously reported, if, as planned, Tennessee's overall SSBCI program meets Treasury goals for "10X" economic SSBCI impact, the overall effort would mean at least $1BN or more in directly trackable financial and economic impact in Tennessee during the projected decade-long life of the program.
Lest it go unsaid here, some executives inside and outside the state's SSBCI team have sometimes sought to remind participants and observers that, even at less-than-10X results, substantial net gains for Tennessee seem virtually assured. TNECD-TTDC-LaunchTN have pledged their best efforts toward achieving 10X or better results.
The scope, complexity and ambitiousness of the Fund Tennessee initiative are impressive. With that in mind, we note that in addition to the LaunchTN executives mentioned above, it seems certain that all the LaunchTN team members listed here (and others in-bound) will play roles in executing the program in coming years.
Launch Tennessee is a dba for Tennessee Technology Development Corporation, which was legislated into being in 1997 and became operational 25 years ago this spring. The nonprofit is essentially an embedded nonprofit partner with TNECD.
Venture Nashville's previous SSBCI (Rounds 2.0 and 1.0) coverage here.
Treasury's SSBCI landing page here. The State of Tennessee's SSBCI landing page here.
LaunchTN Investor landing page here.
Yesterday's main LaunchTN presentation deck (pdf) is here. Launch Tennessee coverage here. VNC
. last edited 0657 21 January 2023
---