TECHSTARS Industries of the Future Managing Director Brandon Bruce today provided VNC readers a reminder that, while seed-stage companies that aim to disrupt their sectors may apply for all Techstars programs throughout the year, if you're strongly interested in being considered for membership in the Knox-Oak Ridge-based TSIOF offering, you should apply by Wednesday, Nov. 29.
Asked his highest immediate accelerator priority, Bruce said that's surely the matter of increasing the volume of seed-stage companies in the pipeline for the newest TSIOF cycle, with as many applications from Tennessee-based companies as can be attracted.
The TSIOF is, according to the Techstars website, "committed to supporting emerging technologies across industries including, but not limited to, artificial intelligence, advanced manufacturing, quantum information science, 5G/advanced wireless technology, biotechnology, and clean energy technology."
Just ten young companies are projected to be invited to join the 2024 cohort, which commences in March 2024 and represents the third consecutive offering of the TSIOF initiative that is operated under contract by Techstars in Knoxville.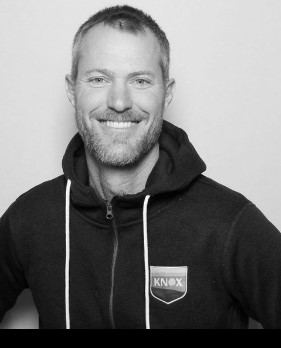 Brandon Bruce MBA
Bruce emphasized that people shouldn't discount their prospects and stay on the sidelines, if they care about advancing businesses to which they're committed.
He encouraged all to join his Ask Me Anything session Nov. 7, at 1 p.m. (ET), Noon (Central). Registration link here.
After all, he noted, the Techstars application process, itself, requires the kind of self-diligence that can be very clarifying for a startup entrepreneur.
In addition, hopefuls should keep in mind that members of Techstars programs are "alumni for life," with long-term access to valuable resources.
Further, engaging in any Techstars program can enhance a progressive startup's reputation -- much as he's already found that word of Techstars activity in Tennessee has spread farther than he previously expected.
Moreover, because Techstars staff in Boulder and elsewhere are continuing examining its database of applicants, looking for both qualifiable companies and talented team members, applicants may find that they are considered by staff for more than one accelerator.
After all, Techstars overall has invested in more than 3,700 early-stage companies, and has a portfolio market cap of $98.4BN, according to its website.
Asked whether he thought the fact that two West Coast accelerators have each partnered with regional entrepreneur centers in Memphis (Epicenter with Alchemist Accelerator) and in Chattanooga (The Company Lab with gener8tor) might be pipeline competitors, Bruce said generally his feelings are "100% the more, the merrier."
He emphasized that -- as was recently reflected in VNC's report regarding Pitchbook's rankings of venture ecosystems -- greater entrepreneurial and investor "density" is a fundamental driver of entrepreneurial economies.
He added that he thinks the proliferation in Tennessee of accelerator programs, investment groups, etc., is also crucial in helping locals in each market benchmark their own entrepreneurial progress against others'.
VNC would add here that all such accelerators have formal and de facto networks of co-investors, which we define as investors who have also invested in the accelerators' portfolio companies.
Bruce became TSIOF's onsite leader 34 days ago, on October 1, when he joined the Techstars payroll.
He said he will be augmented by Techstars team members based elsewhere as warranted, with support currently from Boulder-based Investment Associate Daniel Pfeil, whose LinkedIn says he has focused on deep tech. Bruce said he is also "in the process of bringing aboard an associate" in Knoxville.
Twenty companies were admitted to TSIOF's Year 1 and Year 2 cohorts, and the third cohort in 2024 will complete the planned series of three consecutive TSIOF program that was mutually agreed upon by Techstars and its three regional partners: University of Tennessee (UT), Oak Ridge National Laboratory (ORNL) and Tennessee Valley Association (TVA).
On the accelerator's webpage, executive leaders of UT, ORNL and TVA are shown as the sponsors' representatives. In the formative stages of TSIOF and prior to his retirement, now-former ORNL Director Thomas Zacharia was active in supporting the initiative.
All the 20 TSIOF inductees originated in other states and nations, thus far. VNC has thus far found no evidence that any of those startups have subsequently selected Tennessee as their principal place of business. We have not yet confirmed a rumor that one TSIOF alumnus has been selected for another related program in Tennessee.
VNC coverage during the past few years suggests that the triad of TSIOF sponsors had realistic, even modest expectations from the start of the TechStars Collaboration.
During an interview today, Bruce said that the Techstars contract partnership was designed in hope of producing value in several ways, including fostering regional employment in new business headquarters, operating sites or business units; by out-of-state companies establishing customer relationships with Tennessee companies; by participating companies recruiting Tennessee talent, regardless of job location; and, implicitly, by raising awareness of the region's readiness for partnering and the supportive sponsors' roles.
He said TVA, UT and ORNL periodically assess output and expectations for the TSIOF, and the trio of major sponsors will be having important conversations with Techstars and others regarding next-steps for the initiative, beyond the impending third cohort.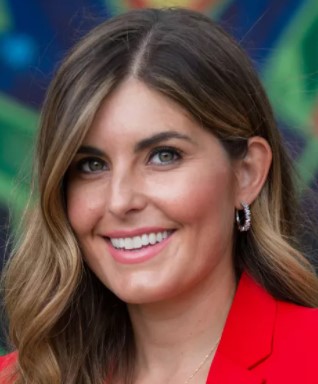 T. Martinez-Saab
A similar assessment was found necessary earlier this year, after Techstars announced it would reassign its TSIOF chief, Tricia Martinez-Saab, from Knoxville-Oak Ridge, where she became managing director for Techstars Chicago JP Morgan, which is focused on investing across the artificial intelligence stack, including infrastructure and application layers.
Bruce's own backstory seems to illustrate the impact of talented entrepreneurs' pioneering, scaling, relocating and other startup lifecycle behavior.
Notably, he confirmed he remains CEO of Uncat (UncategorizedExpense.com Inc.), a self-funded, bootstrapped fintech startup that helps accountants clean up client's otherwise unclassified expenses during the accounting process.
Bruce's most salient entrepreneurial experience probably came as co-founder and COO of Cirrus Insight (CirrusPath Inc.), which produces sales software designed to increase worker productivity in Gmail, Outlook and the Salesforce platform.
VNC research indicates Cirris Insight was founded in Irvine, Calif., in 2011.
That company, which had grown to 40-plus workers during Bruce's tenure, sold on undisclosed terms in 2018 to Clovis Point Capital, of Houston. In 2020, the PE-backed company merged with a competitor, ZinBit.com, and is now based in Raleigh, N.C.
Bruce arrived the Knoxville-Maryville area in 2009. Today, he, his wife and their two middle-school children reside in Knoxville.
Now 44, Bruce is a Santa Barbara native who also lived in the Northern Virginia suburbs of Washington, D.C., 2004-07.
He earned his bachelor's in political science and international relations at the University of California at Santa Barbara, where he also was a member of the crew rowing team. He earned his law degree within Concord Law School of Purdue Global and his MBA via Phoenix University. His LinkedIn profile is here.

This story will be updated, as warranted. VNC

. last edited 1739 3 November 2023
---