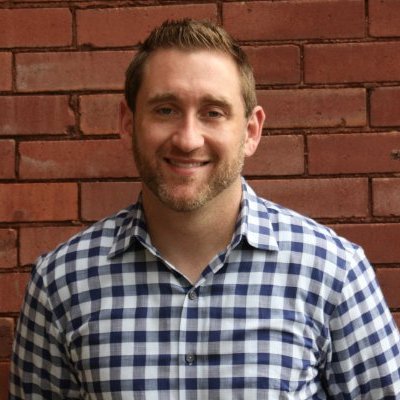 MICHAEL Brody-Waite has been selected the third CEO of Nashville Entrepreneur Center.
The announcement came this morning from EC Board Chairman John Ingram, who co-chaired the search committee with EC Vice-Chair and Chair-Elect Beth Chase, CEO of C3 Consulting.
Brody-Waite, was previously co-founder and CEO of InQuicker.com, a digital scheduling platform for healthcare providers that was bought in 2015 by SteriCycle. His role within the Stericycle Communications Solutions (CS) division ended this month. Acquisitive SteriCycle also bought Nashville clinical communications provider NotifyMD in 2011.
Brody-Waite told Venture Nashville this afternoon that even though while as an entrepreneur he did not participate in a formal EC accelerator program, InQuicker is considered an EC alumnus, in that from 2010 the company was much involved with EC mentors, including founding CEO Michael Burcham.
Asked how he'll assess strategy and operations, the CEO-designate said the EC has been operating well during the CEO-recruitment process and any changes would always be made in concert with his team, including now-Interim CEO, President and COO Sam Lingo, VP Heather McBee, Community Director Kelli Nowers, VP Entrepreneurial Development John Murdock and others.
He alluded to a roughly 100-day period of assessment and orientation after he joins the EC Aug. 1. Asked how the EC fares financially, he declined to provide details, adding with good humor, "I'm not worried."
Brody-Waite, a single 37-year-old Palo Alto native now residing in Davidson County, was contacted proactively about applying for the CEO post by a member of the EC board's search committee, whom he declined to identify. He said the opportunity seemed providential, appearing as it did while he reflected intellectually and spiritually on the next phase of his career.
InQuicker's Crunchbase profile shows the bootstrapped company took no outside investment prior to the company's acquisition. The company's cofounder was Tyler Kiley, currently its CTO. Brody-Waite said today that within Stericycle CS, Nashville-based VP Kurt Essenmacher plays a pivotal role in InQuicker, going forward.
Brody-Waite was previously named "Healthcare entrepreneur of the year" via the Nashville Area Chamber of Commerce NEXT Awards, and had a long sales career with Dell Inc., where he held key business-development roles targeting both porential large and small-medium customers.
That sort of early customer-acquisition talent and priority has in recent years been emphasized by the EC and other accelerator hosts, such as healthcare-centric Jumpstart Foundry. His LinkedIn profile is here.
In an EC release this morning, the CEO-designate expressed confidence in the EC's future and said of his next role, "It's a unique opportunity to be able to inherit an organization that is already succeeding and being effective," he said. "I see my role as a facilitator -- to make it an excellent place to work, to preserve and enhance a world-class culture based on giving back, and to help other people achieve their dreams."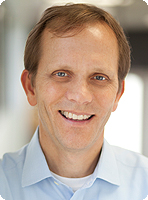 John Ingram
Ingram, who among other Ingram roles is chairman of Ingram Content Group (sponsor of the EC's 1440 accelerator), said in the EC release, "Going into this process, I did not know Michael, but he impressed me not only with his business success but also with his character and his thoughts about the future of the EC."
Sam Lingo is the EC's current interim CEO and has served as COO and then president virtually since the EC's inception under Burcham.
Brody-Waite follows former CEO Stuart McWhorter, who after the recent death of Clayton McWhorter, his father, his co-founder of Clayton Associates (CA) and the founding chairman of the now-6-year-old EC's board, stepped down to return to lead CA. McWhorter had succeeded Burcham and both men remain on the EC board of directors.
"Michael is an entrepreneur and understands what it takes to succeed," McWhorter said in the press release. "With his previous company he was able to see first hand what the EC can offer to a young business and entrepreneur. His leadership will provide others the kind of opportunity that he has had -- to create, launch and grow something very meaningful."
Chase said, "Mike brings a great mix of entrepreneurial and big company success, at a time when those talents are a great fit for the EC," Ms. Chase said. "He is excited about the strategic direction of the EC and has a passion for leading teams and organizations to the next level. I am looking forward to working with him to do just that." VNC
. last edited 8:22am 23 june 2016
---