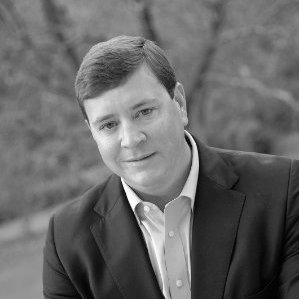 Updates: 26 Feb 2020: Greg Born recently joined as president and COO. 9 January 2019 Change Healthcare announced Jan. 7 it had taken a minority stake in MDSave on undislcosed terms. Prior to that announcement, Crunchbase said the company had raised $26.5MM in capital. MDSAVE filed Aug. 10, 2016 on a $4.9MM raise. Just a bit earlier (July 28, 2016): Portland, Ore.-based Cambia Health Solutions made a strategic investment of undisclosed magnitude in MDSave. 17 December 2015 - Frmr US Sen. Bill Frist is an investor, right here. May 13, 2015 11:33 a.m.: Harpeth Securities-advised MDSave reported May 12 it completed an equity capital raise, which after adjusting for an earlier convertible transaction reflected a fresh $12MM in equity capital invested by MTS Health Investors [rebranded 2018 to Windrose Health Investors, in 1Q19 closed fund V for $705MM] in New York City, confirmed Chuck Byrge of Harpeth Capital. Harpeth Ventures is among existing investors. Total outside capital now invested in the MDSave is now $17.5MM. Former U.S. Sen. Bill Frist joined MDSave's board of directors in 2013 and is among investors. Our original March 2012 story follows.-Ed.
PAUL KETCHEL, a former member of the staff of then-U.S. Sen. Bill Frist and the son-in-law of U.S. Rep. Marsha Blackburn (R-TN-7), has completed a $500,000 capital raise for MDSave Inc., a Brentwood startup.
Ketchel's form D filing today (March 5, 2012), covers an Angel round that's already completed. Ketchel's LinkedIn profile is here.
The MDSave website says the company offers "a revolutionary new way to connect HSA, high deductible plan, and uninsured patients with medical providers who are providing discounted medical services through the MDSave network." Most patients, says the site, can save 50 percent on services. In exchange, the patients provide cash payment in advance, according to the site.
The filing was submitted by Nashville attorney G. Kline Preston IV. Ketchel served with Frist 1998-2001, and later was a government-relations representative for Elanex Pharma Group International; earlier, he was with American Capital Group, a Washington, D.C.-based lobbying and public-affairs firm, according to information online. He is a University of Tennessee graduate. VNC
.last edited 9 Jan 2019 1130