Updated 28 June 2018 - Co. launches AGFinance, with PNFP for Tour Advance financing, here. May 28 story below.-Ed.
MATT URMY, co-founder, former CEO and now chief strategy and product officer for Action Alignment -- dba Artist Growth -- said he had known for quite a while that executing an investment transaction with Pinnacle Financial Partners could open the door for change and acceleration.
Urmy said that in pursuing a strategic relationship with Nashville-based Pinnacle (PNFP, $5.3BN cap), his aim has been to propel the company beyond offering only live-entertainment tour-logistics and roster-management software.
He seeks to establish the company as the center of a digitally integrated ecosystem that he believes will in time provide established entertainers, professional management teams and indie artists more options for funding growth and covering operating expenses, in addition to managing business processes.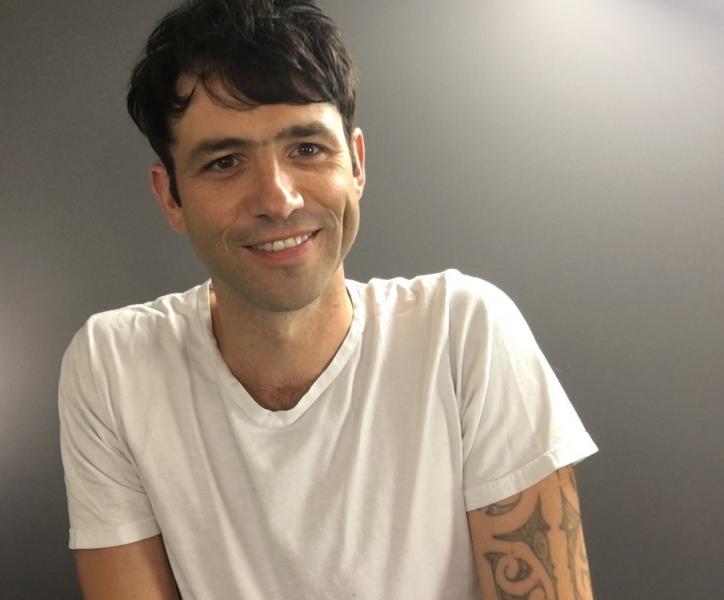 Matt Urmy
Urmy told Venture Nashville that he began discussing strategic options with Pinnacle in late 2016. News that the partners had consummated an expanded relationship came two weeks ago, just ahead of their participation in MusicBiz 2018, the major annual industry conference held this year at the Omni Nashville.
At this point, Artist Growth has 18 employees and about 20,000 users, said Urmy, declining to say how many client organizations the company has.
In the wake of the partnership announcement, VNC interviewed Urmy, as well as newly appointed Artist Growth CEO Firas Raouf (based in Boston) and Pinnacle EVP Music & Entertainment Andy Moats.
Boston-based Raouf, 50, will lead efforts to raise capital for deployment toward expanding sales, partnerships and operations, as well as to support execution along the company's product roadmap, both Raouf and Urmy confirmed.
Raouf told VNC that the Pinnacle transaction, which has an equity component, facilitates the startup's movement toward a possible Series C raise in the $5MM-$10MM range by year-end 2018. The final tranche of a B-round of undisclosed magnitude closed earlier this year, Raouf noted.
Artist Growth has thus far accepted no institutional capital, though the expansion-oriented C-round could attract some VCs based in various geographies, said Raouf, adding that he would welcome naturally welcome conversations with potential Nashville investors.
Both Urmy and Raouf expressed confidence that Artist Growth has prepared well for sustained expansion.
Raouf noted the company has achieved solid product-market fit; a validated pricing model; a vetted sales team; and, a growing development team.
Raouf also said the company intends to pursue stage-gated goals for penetrating different entertainment tiers: the largest "arena-level" entertainers (more than 5K such groups); the mid-level "Blue Collar" groups (a universe of 20K-40k groups); and, the "hundreds of thousands" of most indie groups that are struggling to get a foothold.
Andy Moats
Urmy, Raouf and Moats each acknowledged the significance of the financial technology ("fintech") aspect of the updated Artist Growth story, but they each placed greater near-term emphasis on the company's role within the overall live-entertainment ecosystem.
Asked for comment on the fintech angle, Nashville-based Joe Maxwell, managing partner of FINTOP Capital, said he is aware of Artist Growth.
"Artist Growth has a great opportunity to reduce cash flow friction in the tour management market. This is a perfect use case for FinTech to optimize and monetize a focused niche," Maxwell added.
TechCrunch's Crunchbase archive documents only a $2MM Seed raise for Artist Growth in 2013. SEC Form D filings for the company in 2012 and 2016 bore larger targets, but are inconclusive with respect to results of those efforts.
Raouf declined to say how many outside individual investors now hold stakes in the company.
State government records online today show that as of March 30, 2018, Action Alignment LLC had 56 members-owners.
Joe Galante
Previously reported investors in the company include Nashville-based Harry Jacobson M.D., Joe Galante and Joe Glaser, among others.
Pinnacle's Moats said at the time of the partnership announcement that Pinnacle will work with Artist Growth on near-term "platform integrations and related financial innovations." Both Urmy and Raouf told VNC that a stream of product, partnership and related announcements is due to emerge by 3Q this year.
Moats said he believes Pinnacle's partnership with Artist Growth is unprecedented in Banking.
Asked about Pinnacle competitors in the Music-Entertainment arena, Moats said that while a number of banks have general entertainment-related practices, those with Music-specific practices include mainly City National, SunTrust, Regions, First Tennessee and JP Morgan.
Moats previously spent nearly a decade with Avenue Bank, which was acquired in 2016 by Pinnacle. Among other duties, Moats oversaw Avenue's Music-Entertainment practice.
As previously reported by VNC, the seeds of present-day Artist Growth were planted in 2009, and Urmy and Co-founder Jonathan Sexton of Knoxville began working on the company in earnest in 2011.
Urmy said he determined in 2012 that the company's original emphasis on the emerging and aspiring independent artist, alone, would not sustain a scalable business.
In short order, he said he scrapped AG's original app, said good-bye to his co-founder, and began creating the technology cornerstone for a Platform-as-a-Service (PaaS) offering that will include both proprietary and integrated Partner components.
Urmy is a recording artist and performer. In 2017, he created his own label, Tritone Media LLC, and he has a synch deal with Dualtone Music Group (Entertainment One). He's working on an album and has published two books of poetry. His LinkedIn profile is here.
Now age 40, Urmy has lived in Nashville since age 3, having been born in New York City. He and his wife and their two children reside in Davidson County.
Pinnacle's advisors for the Action Alignment/AG transaction included Bass Berry attorney Scott Holley, said Moats, who added that NYC-based Entertainment lawyer Mike Poster (of Michelman & Robinson) is assisting Pinnacle with "programming" aspects of the Artist Growth relationship.
Raouf said that Artist Growth's standing advisory relationships include attorney Tyson Bickley of Waller Lansden, and it banks with Pinnacle, as well. Its accounting is with WSquared, an LBMC company.
The startup is assigning its PR to Brooklyn/Nashville/LA-based Shore Fire Media.
Artist Growth is an intensive user of Amazon AWS Cloud services and Amazon tools for security, scalability, failover, storage and other functions, said Raouf. VNC
.
---