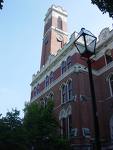 As originally posted Jan. 28, 2009, 6:21 p.m. UPDATED Feb. 5 / 1421: See The VN Blog Post here.

Early this afternoon, The Tennessean's newsfeed informed e-mail headline subscribers that Vanderbilt University's endowment had suffered a $1 billion loss.
The newspaper's online report also said – in traditional newspaper subhead style – "School leaders scramble to make payroll after fund is frozen."

In fact, according to a university spokesperson fielding subsequent newsmedia calls in the wake of the The Tennessean's story, the university has not experienced a loss in endowment valuation as great as $1 billion.

Moreover, while some readers may have thought the newspaper's reference to difficulty getting money for payroll was a recent incident, the payroll crisis cited in the story occurred nearly four months ago.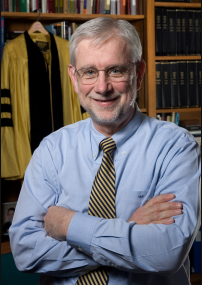 Tennessean Reporter Jennifer Brooks reported today in her story posted online at Tennessean.com that Vanderbilt Provost Richard McCarty (at left) yesterday told faculty of the College of Arts and Science the endowment has lost $1 billion in value.

Brooks was apparently the only reporter present during the faculty meeting, which is normally closed to non-faculty.

VU Spokesman Jim Patterson told VNC late this afternoon he could not provide the present estimated valuation of endowment assets, noting that circumstances are "so fluid," and adding that, in any event, such information is not routinely released to reporters.

Former VU Treasurer Bill Spitz (at right), reached while traveling this evening, said if the value of the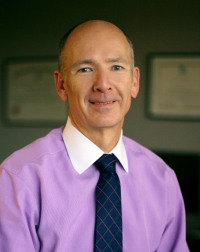 previously $3.5 billion Vanderbilt endowment had, indeed, dropped by $1 billion, such a drop "sounds consistent with the [25 to 30 percent] declines reported by other large endowments around the country."

The plain-spoken Spitz seemed to find little surprise in the possibility that Vanderbilt's endowment is being buffeted by the same winds that currently rake the nation.
Patterson said the administration of Chancellor Nick Zeppos believes the Vanderbilt endowment will eventually be shown to have matched or outperformed its peers, during this period of turmoil.

As pointed-out by Patterson in conversation with VNC late this afternoon, the newspaper later amended Brooks' story to say, "the endowment could decline in value as much as 30 percent." [Emphasis added by VNC.]
Brooks reported that McCarty characterized the prospects for the VU endowment as "catastrophic" and "a nightmare." Patterson allowed only that McCarty's exchange with faculty had been candid.

Chancellor Zeppos (left) issued a letter to the Vanderbilt community this afternoon. Affirming the severity of the economic downtown, Zeppos' missive was similar in tone to his earlier reports on Vanderbilt's efforts to cope with financial and economic downdrafts, emphasizing preserving the university's ability to achieve its mission, while attempting to avert, among other things, deep layoffs among the university's 20,000-plus workforce. The Zeppos letter contained no reference to The Tennessean's piece.
Patterson said Zeppos' letter had been in preparation prior to publication of The Tennessean story, today. ♦