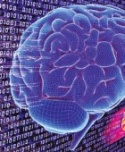 Update: VU announced 25 November 2013 that Salisbury had been named a Fellow of the American Association for the Advancement of Science.-Ed.
Vanderbilt University's pursuit of its own priorities often attracts U.S. and global attention to Nashville's broader academic, science and engineering, social, economic and technological assets.
Responsibility for translating much of the scientific, engineering and other academic and research efforts of Vanderbilt faculty, students and administrators often falls to two veteran journalists who are now Vanderbilt science communicators:  Bill Snyder of Vanderbilt University Medical Center; and, David Salisbury of Vanderbilt's public-affairs division.  They tell VNC they find their work intriguing and challenging.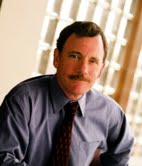 Bill Snyder
Said Synder, "I've been writing about science and medicine professionally since 1978 – for more than 30 years – and I still get a kick out of it. Why do I do it? First, because I find the natural world fascinating. Always have, since I began collecting insects in the foothills of the Sierras for a 4-H project when I was about 10 years old. Secondly, I enjoy translating complex subjects into stories that the average person can understand, enjoy and learn from. And third, I enjoy profiling scientists – describing how they became interested in science and what drives them. As a group, I find them to be very interesting, straightforward and often humble people who are deeply concerned about humanity and the future of life on earth. Finally, I continue to write – and plan never to retire from it – because I want to contribute to the national discussion about the value of research and science education to the relief of human suffering and to improving the human condition, economically and environmentally as well as physically, everywhere on earth."
David Salisbury
Salisbury shares that enthusiasm; he explained: "Science writing is a great job for someone like me who is really curious about how things work. On one day, I meet with theoretical physicists who describe a possible form of time travel. On another day a biological scientist explains what he has just learned about how our biological clocks work. On yet another, a chemist gives me an update on the progress she has made in developing a solid-state light source that may ultimately replace the light bulb. I also feel a sense of mission about the importance of explaining scientific progress in ways that lay people can understand because I'm convinced that this new knowledge is absolutely essential for our future prosperity."
Salisbury, 64, is a former science and technology editor and reporter for The Christian Science Monitor (CSM) and earned his bachelor's in physics at the University of Washington. Prior to joining Vanderbilt, he chronicled research efforts on the campuses of Stanford University, where he focused mainly on physical sciences and engineering. There, he also performed media relations for such events as Nobel Prize awards to Stanford scientists. He also served at the University of California at Santa Barbara, where his portfolio included the Institute for Theoretical Physics and the Marine Science Institute. He has freelanced over the years for such media as MIT Technology Review, Popular Science, The New York Times, National Wildlife and Discovery Channel Online. At CSM, Salisbury said he covered major stories, including Apollo-Soyuz, Skylab, the Pioneer and Voyager missions to Jupiter and the outer planets, the Viking mission to Mars, and the nuclear-power disaster at Three Mile Island. His past awards include the National Association of Science Writer's "Science in Society" honors.
Snyder, 57, doubles-in-brass for media relations and, among other duties, works closely with Associate Vice Chancellor for Research Susan Wente, Ph.D. During more than 20 years of daily newspapering, Snyder often specialized in healthcare reporting. He worked for The Tennessean and reported for many years for the Nashville Banner, an afternoon daily that ceased published 13 years ago. Earlier, he reported for The Patriot Ledger of Quincy, Mass. He earned a bachelor's in biology at Stanford University (1977), and was an information officer within Stanford University Medical Center before coming to Nashville to join the Banner in 1980.
Vanderbilt's formal public affairs, communications, community relations and related programs are in the portfolio of Vice Chancellor Beth Fortune. Mass-communications services are supported mainly by Fortune's public-relations, information and publications staff, resident in the Central Administration and in Vanderbilt University Medical Center (VUMC). (Government-relations and related staff functions are also in Fortune's domain.)  VNC