Updated April 22, 2017: Evans and Rothschild assume their duties July 1, 2017.-Ed.
VANDERBILT University said Friday the next leaders of its Board of Trust are to be Chairman-Elect Bruce Evans, managing director of Summit Partners, and Vice Chairman-Elect Jeffrey Rothschild, a Facebook veteran and longtime consultant with Accel Partners.
In July 2017, Evans and Rothschild are, respectively, to succeed term-limited BoT Chairman Mark Dalton, who is co-founder and CEO of Tudor Investments; and, Vice Chairman Jackson Moore, the former executive chairman of Regions Bank.
Evans joined Boston-based Summit in 1986 and has served as chairman of the Vanderbilt BoT's investment committee, which oversees management of the university's endowment (2015:$4.1BN). He has also served on the board of the VU Medical Center and he is a former chairman of the National Venture Capital Association's growth-equity group. He earned his bachelor's at Vanderbilt in Mechanical Engineering and Economics and his MBA at Harvard.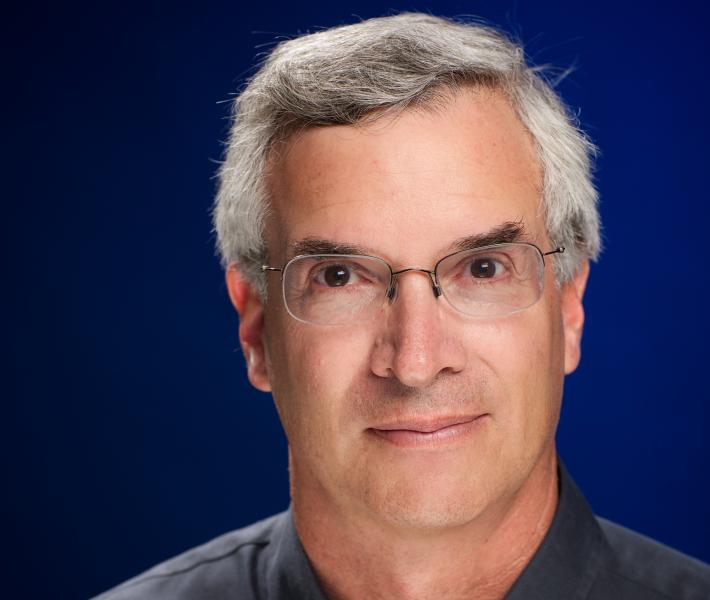 Jeff Rothschild
California-based Rothschild founded a tech consultancy and several successful tech ventures before gaining a pivotal engineering role inside Facebook, which has reportedly made him one of the newer FB billionaires. He earned his master's in Computer Science and his bachelor's in psychology on the Vanderbilt campus.
Evans and Rothschild were selected from among the nearly 60 Members and Members Emeriti who populate the Board of Trust.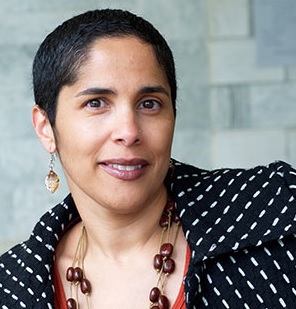 Shirley Collado
In addition to the chair and vice-chairs, the officers of the Board of Trust include VU Chancellor Nicholas Zeppos and Secretary of the Board of Trust Shirley Collado, who is Rutgers University-Newark's executive vice chancellor and chief operating officer. Collado is a '94 graduate of VU's Peabody College.
The BoT also approved five-year terms for four new board members, beginning July 1, 2016: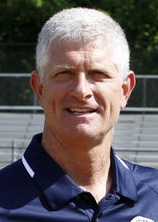 Greg Allen
► Greg Scott Allen: His prior experience includes VC/PE legal work while based in Palo Alto, M&A work with Goldman Sachs in New York, and CEO of then-family-owned Advance Food in Enid, Okla. Since his involvement in the food-processing sector, Allen has reportedly been involved in a variety of ventures, including at one point Waco-based Balcones Distilling, which has gained some renown. He is CEO of Main Street Holdings, an investment company. He is also president of Charlottesville (Va.) Community Baseball, a nonprofit that fields The Tom Sox. VU Philosophy BS'84, Harvard Law JD 1988.
► Kathleen F. Justice-Moore (VU JD '91) of the Bay Area, a trustee of and former researcher with the San Francisco-based Gordon & Betty Moore Foundation, which is focused on conservation and related environmental matters as well as supporting such organizations as The Tech Museum of Innovation in San Jose. Gordon Moore is co-founder and chairman emeritus of Intel and co-founded Fairchild Semiconductor. He first observed what became known as Moore's Law. She reportedly worked about a decade as an attorney in employment law, and was a trustee of the Lucile Packard Charitable Foundation for Children's Health. VNC research indicates she earned her bachelor's at Arizona State University. She is married to Steven E. Moore, a son of Gordon and Betty Moore, Foundation Communications Officer Genevieve Labarthe Biggs (herself a VU '95 graduate) confirmed today.
► Steven Holt Madden is founding partner and managing director of Apex Heritage Group, Houston, which owns "companies providing services and manufactured products to the global energy and industrial markets..." Apex Properties is a real-estate investment, development and management entity. More here.
Mark Wilf
► Mark Wilf is a principal in Garden Homes, a family-owned New Jersey business active in commercial shopping centers and other real estate. He is also an owner and president of the NFL's Minnesota Vikings Football Team, which was bought for a reported $600MM in 2005 by an investor group led by his older brother, Zygmunt "Zygi" Wilf, who is CEO of that business. Wilf is a trustee of New York University School of Law, the Jewish Federation of North America and Yeshiva University, among other distinctions. (Princeton, NYU School of Law.)
The BoT also named Patricia Early White (BA'76) to a two-year term as Alumni Trustee, beginning this July. She resides in London, where she was previously active in leadership of The Friends of the British Museum and served on the college Philosophy faculty of the University of London. She was VU's Young Alumni Trustee in 1976, and has regularly served in Alumni leadership roles since then, including a term as president of the Alumni Association Board.
Rebecca Chong
Lastly, with a two-year term not beginning until mid-2019, VU Senior Rebecca Alissa Noella Chong was elected as the BoT's Young Alumni Leader. She is to graduate next month, with a degree in Multicultural and Diversity Studies and Human Organizational Development. The university said she has accepted a job with Google in Mountain View.
A number of incumbent BoT members have substantial private equity, venture capital, M&A and related experience.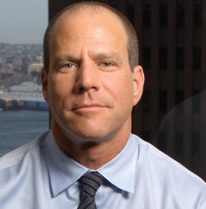 Jon Winkelried
For example, continuing Vanderbilt Vice-Chairman Jon Winkelried became Co-CEO of the TPG Capital, six months ago. He previously spent nearly 30 years with a Goldman Sachs affiliate. TPG says it has at least $70BN assets under management.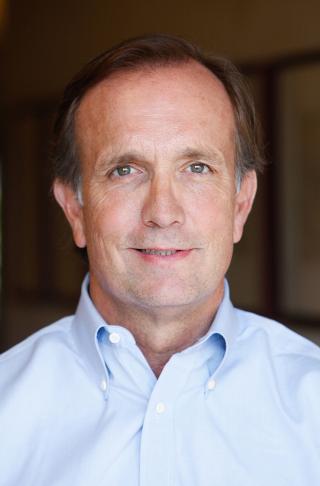 Jay Hoag
And, current Member Jay Hoag -- who led early investments in Facebook, Netflix, e-Harmony and others -- is cofounder of Technology Crossover Ventures, in Palo Alto.
Also, Nashville-based Trustee Emeritus and former BoT Vice Chairman Dennis Bottorff is general partner of Council Capital, the Nashville private-equity firm he co-founded in 2000, after more than 30 years in commercial banking.
The Board of Trust includes a score of prominent local residents with entrepreneurial or corporate track records and long-standing personal and family ties to Vanderbilt.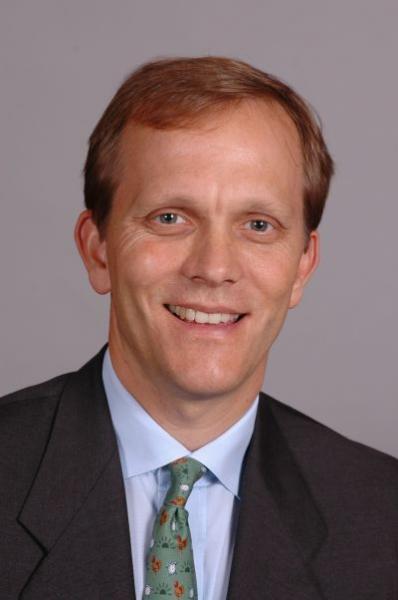 John Ingram
Prominent mainstays include now-Trustee Emerita Martha Ingram and Member John Ingram, her son, who is chairman of Ingram Industries' Ingram Content Group (ICG), as well as chairman of the Nashville Entrepreneur Center and the driver behind ICG's 1440 publishing startup accelerator.
One or more Ingrams have served on the BoT since 1952 and without interruption since at least 1967, when the late Bronson Ingram joined. His widow, Martha Ingram, became BoT chairman in 1999 and was succeeded by Dalton in 2011. Related history here.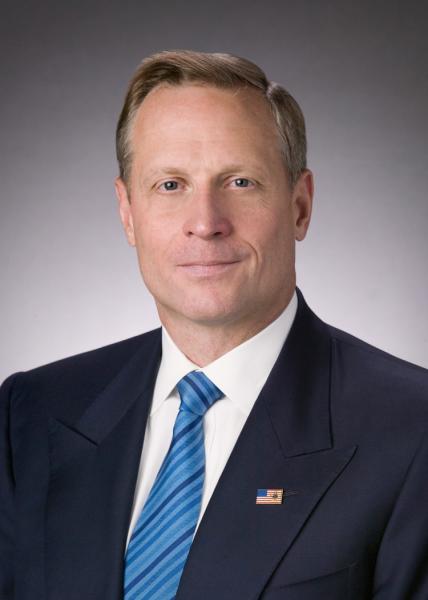 Ross Perot Jr.
Also serving on the BoT is Texas-based H. Ross Perot Jr., who, unlike his father's penchant for computer technology, is focused on commercial-industrial real-estate developments and the shale-gas sector.
The board includes at least one other Texas magnate, Lee M. Bass, who continues investments in Oil & Gas, in line with Bass-Richardson family history.
Announcement of the July 1 trustee appointments comes ahead of the impending close of transactions that will make the Vanderbilt University Medical Center legally a separate entity from the University. That separation, which has been underway the better part of two years, has been described as allowing the Medical Center greater freedom in securing capital, among other benefits.
Vanderbilt's latest news release on BoT appointments is here. The BoT membership page is here.
Some BoT lists online do not yet reflect the passing earlier this month of Edward G. Nelson, who joined the BoT in 1979 and at his death held emeritus status.
A prominent former commercial banker, Nelson led Nelson Capital, a merchant-banking investment firm he founded here in 1985. VNC

.
---