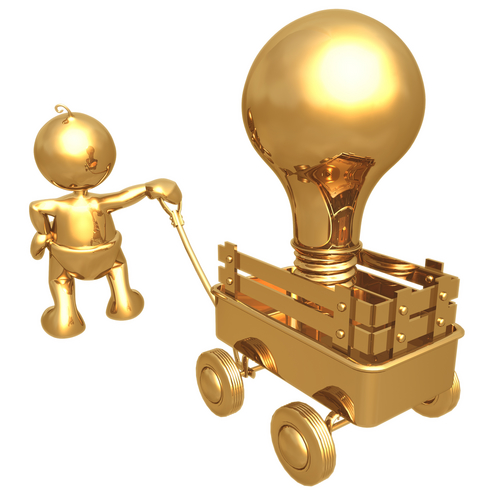 AT LEAST 16 startups in the past 24 months were launched toward their markets with Vanderbilt University intellectual property licenses aboard, via a process managed by VU's Center for Technology Transfer and Commercialization (CCTC).
During the same two-year period, it should be noted, the CCTC also counseled campus entrepreneurs who were not seeking VU IP licenses.
The FY14/FY15 startups licensing VU-licensed technologies include the following, according to a list provided at the request of Venture Nashville by the CCTC staff. Any errors in interpretation are VNC's.
AeroValve -- Pneumatic valve with novel air-recycling technology. Investors and strategic partners include Nidus Partners, Helix Fund (affiliate of St. Louis County Port Authority), National Science Foundation (SBIR). Seeking manufacturing and distribution partners. Michael Goldfarb, Ph.D., Vanderbilt University School of Engineering, is AeroValve's CTO and leads its product development. Group: Engineering HQ: MO.
AGH Therapeutics -- Peptide therapy that may 'calm the genomic storm' that can produce lethal inflammation in humans and animals. Co-inventors of IP licensed by AGH include AGH shareholder and Co-founder Jacek Hawiger, M.D., Ph.D., who is Louise B. McGavock Distinguished Chair & Professor at Vanderbilt. Seemingly related abstract here. Group: Biotech HQ: TN. NOTE: In 2017, an AGH transaction led to merger with survivor Amytrx Therapeutics.
Blood Monitoring Solutions -- A 2014 grad of the ZeroTo510 accelerator in Memphis, this startup's CoolTrack sensor-based solution enables electronic monitoring of temperatures of blood and biologics in storage and transport. Its website is here. It is colocated with Memphis Bioworks Foundation in Memphis. According to his LinkedIn profile, President James Mullen is a 2013 VU School of Engineering (Mechanical) graduate. Group: Med. Device HQ: TN.

EndoInsight -- The first spin-out of the STORM Lab in the Vanderbilt University School of Engineering, EndoInsight offers a disposable low-cost CO2 insufflation system to promote greater adoption of less painful colonoscopy procedures. Founded by Byron Smith, formerly a STORM Lab engineer and a graduate of the ZeroTo510 accelerator in Memphis. Smith also completed the National Science Foundation i-Corps program. Group: Medical Device. HQ: TN.
Will Hedgecock
FazeCast -- This company's PinPtr precision GPS-geolocation technology has attracted interest since even before it went into the then-sector agnostic Jumpstart Foundry. Will Hedgecock, founder and president, earned his Ph.D., Master's and Bachelor's within Vanderbilt University School of Engineering. Principals in the company also participated in the NSF i-Corp program. Group: Software/Comms. HQ: TN.
Josh Nickols
InvisionHeart -- Led by Vanderbilt School of Medicine Ph.D. and Owen GSM MBA Josh Nickols, this startup offers a high-resolution, portable 12-lead ECG device for diagnostic-quality electrocardiograms. Nickols was previously with BioMimetic Therapeutics, Insight Genetics and with Device Innovation Group. In May, InvisionHeart announced it had received FDA 510(k) clearance for marketing. According to CrunchBase, the company has raised nearly $4MM from investors including Martin Ventures, Mountain Group Capital, NeuCura Partners, TriStar Technology Ventures, Solidus, JumpStart Foundry and others. Group: Medical Device. HQ: TN
Meratempo -- Methodology for testing drug compounds' affects on cell growth and death, with IP originating in the work of the Quaranta Lab at Vanderbilt University Medical Center. Group: Diagnostics. HQ: TN.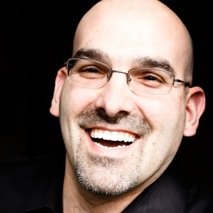 Shawn Glinter
Nanoferix -- Led by Nashville serial entrepreneur, startup advisor and Founder-CEO Shawn Glinter, this startup seeks to commercialize a nano-particle drug delivery system. Glinter's LinkedIn is here. Group: Biotech. HQ: TN.

Sulfilatec -- Novel dual-action lead compound for treating chronic infected wounds. Co-Founder/CEO is Chris Cummings, Ph.D. Group: Biotech. Here's a PR piece on the startup. HQ: TN.
ZIIIO -- Founded by Jules White, Ph.D., this startup licensed indoor positioning and location software using beacon technology. Earlier news story featuring Ziiio. White is also part of Optio Labs, majority-owned by Boston- and London-based Allied Minds.
Other FY14-FY15 startups with licenses included:
Citadel -- Insect repellent technology. Group: Biotech. HQ: GA.
Frontier Dx -- Enables molecular measurements from biopsies using Mass Spectrometry. Group: Diagnostics. HQ: TN.
ImmunoNet Bioventures -- Human cancer diagnostic assays. Group: Diagnostics. HQ: TN. Reference: BioVentures.
nPhase -- Comprehensive electronic data capture (EDC) solution for clinical-trials management. Group: Healthcare IT. HQ: CA.
Thermal Dx -- Diagnostic systems with increased speed and sensitivity for diagnosis of traumatic brain injury, using established biomarkers. Group: Medical Device. HQ: TN.
Wavefront -- Discovery and characterization of novel chemical tools for studying ion channel structure and therapeutic potential. Group: Diagnostics. HQ: TN.
Future startups: Among other candidates, VNC understands that Vanderbilt's INCA software is soon likely to launch as part of startup MetaMap Bioworks. INCA makes possible unprecedented measurement of biochemical reaction rates inside living cells.
One or more INCA principals have also participated in the NSF i-Corps program. VNC
---