Updated 20 July 2023: Caduceus reports having raised nearly $28.9MM toward the $100MM goal of its Early Stage Digital Health Fund I. SEC filings here. The firm's trailing July 21 press release here. Our original Oct. 20, 2020 story on the firm and then-plans for the fund is below.-Ed.
SENIOR Managing Partner Dave Vreeland confirmed today that he and Managing Partner Scott Kolesar are leading formation and launch of Caduceus Capital Partners, Nashville's latest venture capital firm to come out of stealth.
Vreeland also confirmed that Caduceus's initial fund is likely to have a $100MM target when its fundraising begins.
Update 6 Oct 2020: As they standup the VC firm, Caduceus Capital Partners on Oct. 6, 2020, filed for a target $1MM raise.-Ed.
Current modeling calls for Caduceus doing 25 investments in a span of less than four years, and the firm aims to reserve half its investment capital for follow-on investments.
The new firm's web placeholder and preliminary LinkedIn entry are now live.
Dave Vreeland
The two founders have most recently served respectively as managing director and venture partner of Jumpstart Capital, a VC entity that is affiliated with Nashville's Jumpstart Health Investors (JHI).
Plans for Caduceus call for assembling a group of a dozen or more venture partners. Those appointments are likely to begin rolling-out later this month.
The aggregated networks and dealflow that Vreeland, Kolesar and their prospective venture partners enjoy are large and still expanding, Vreeland said today in a VentureNashville interview.
Brief VNC research indicates there are certainly similarly focused firms, although the most prominent seem to cast their nets more broadly and are located far beyond the mid-South, as reporting here suggests.
Even though investors seem to be flooding the healthcare and healthtech landscape, Vreeland said there is only a relatively small pool of institutional investors who are actually focused on early-stage companies.
He noted that the digital health investment explosion was mainly triggered in 2009 by enactment of the Health Information Technology for Economic and Clinical Health Act (HITECH Act), a part of that year's American Recovery and Reinvestment Act (ARRA). That legislation set into motion north of $35BN in healthtech spending, according to most estimates.
Largely because of HITECH, the rate of varying degrees of hospital adoption of electronic health records (EHR) moved from 9.4% in 2008 to 97% in 2014. During that same period, meaningful use of EHR functionality within office-based physician practices' nearly doubled to roughly half of all such office-based practices. Related paper here.
Now, as widely recognized, the COVID-19 pandemic borne by the SARS-Cov-2 virus is but the latest factor in accelerating interest in and application of digital health solutions for telemedicine, patient engagement and others functions.
The mounting wave of adoption is occurring in a world that was already grappling with aging populations, and impediments to healthcare innovation, funding and delivery.
Bullish sentiments are being widely reinforced from many quarters, including CBInsights, which recently offered its highly regarded commentary here and here.
Vreeland, 52, said he will continue to serve as managing director of Jumpstart Capital Fund I; and, JHI Co-founders Vic Gatto and Marcus Whitney will have direct or indirect interests in Caduceus, with Gatto also serving as an advisor to the new VC.
Prior to heading Jumpstart Capital in 2017, Vreeland's experience includes more than 13 years and co-founder and managing partner of Cumberland Consulting Group, a healthcare advisory, consulting and tech services provider based in Franklin, outside Nashville.
Vreeland's LinkedIn also shows roles with Ernst & Young and Capgemini E&Y, which he held after completing bachelor's (biology) and master's (MHA) degrees at Notre Dame and at Washington University, respectively.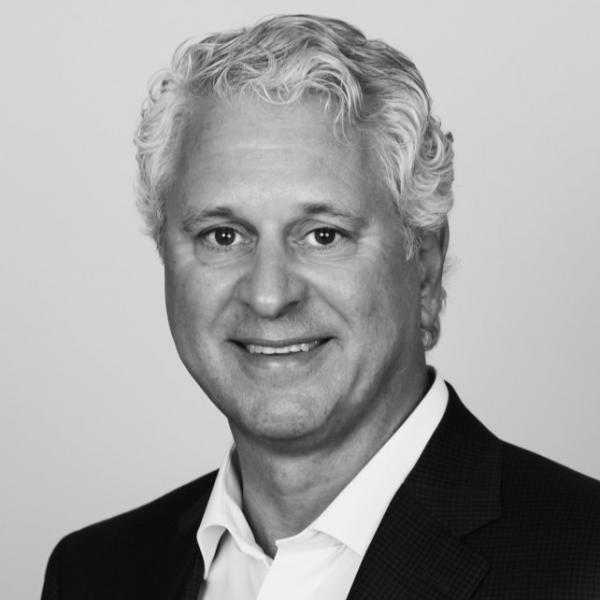 Scott Kolesar
Co-founder Kolesar's LinkedIn shows a long career in healthtech systems solutions, operations, and business innovation with employers including EY, CapGemini, HP (EDS), Optum, Deloitte and others.
Kolesar earned his MIS degree at Bowling Green State University.

At launch, the Caduceus team will also include Director of Operations Lindsay Valdez; investor-relations lead Chris Ryan; and, fractional CFO Brent Campbell, who previously played a similar role with JHI.
Caduceus relies on advisors including attorneys with Bradley Arant Boult Cummings (Bradley) in Nashville; accountants with Frank, Rimerman + Co. LLP (Palo Alto); and, it banks with Pinnacle and with Pacific West Bank (PacWest).
Its tech platform is provided by Carta Inc. (i.e., massively venture-backed eShares Inc., Palo Alto); and, its marcom and its web and logo design are with Golden Spiral Marketing (Nashville).
Vreeland, his wife Mary Glenn Vreeland, and their teenage son reside in Williamson County. The couple both have master's degrees in health administration from Washington University. VNC
. Last Updated 21 2023 1550
---