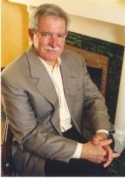 Coleman Swenson Booth's exits from portfolio firms in 2010 yielded $44 million and further exits lie ahead, said CSB Managing Partner Larry Coleman.
Full or partial exits from at least three of CSB's 10 remaining active portfolio companies are likely in 2011, Coleman told VNC. Funds managed by CSB principals have invested more than 90 startups in the past 28 years, he said.
The anticipated trio of exits could include companies two public companies in which CSB still retains some escrow, earn-out or larger stakes: Healthstream (NASDAQ: HSTM), the Nashville-based e-learning and research company and, LXU Healthcare (now part of Nasdaq-listed Integra LifeSciences Holdings), a specialty surgical marketing and distribution company.
Exits could also come from among eight private firms still resident in the CSB portfolio: Active Day, adult day care; Best Doctors, medical referrals; Bravo Health, Medicare disease management services; NotifyMD, call-center based communications; Passport Health Communications; SleepMed, sleep disorder and epilepsy treatment; Workscape, web-based human resource solutions; and, Xanodyne Pharmaceuticals, specialty pharma.
CSB has exited seven companies in the past five years, Coleman recalled. All seven of those firms sold to strategic investors or leveraged buy-out groups, which have largely inherited the role of the initial public offering for exiting investors, Coleman noted.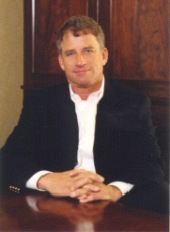 Dave Swenson
CSB Co-Founder
Although CSB is currently focused on achieving "realizations" from its portfolio companies, Coleman and long-time partner Dave Swenson are mulling where they are in the firm's life-cycle.

Coleman, 67, said he feels that the 28-year-old partnership has the option of raising another fund, if the financial and economic environment permits. A decision regarding raising a fifth fund may wait til 2012, said Coleman. CSB closed funds in 1986, 1992, 1995 and 1998.
The firm's long-standing healthcare focus and "cost effectiveness and efficacy" mantra seem at least as timely today in the wake of Healthcare Reform as when the Coleman and Swenson began managing their first portfolio, as HCA executives in 1983.
Among realities militating toward caution, said Coleman: The current venture-capital fundraising environment is extremely challenging; and, there remains uncertainty about how Reform will play-out. Institutional investors' pursuit of liquidity is also hampering private-equity funding, he noted.

Given the fundraising climate, the Tennessee General Assembly's move to fund the state's TNInvestco capital-formation and economic development program was, in Coleman's view, "a damn good idea, just flawed in the execution." (During the past year, Coleman personally has been suing State officials, demanding disclosure of certain information submitted by winning TNInvestco funds. The matter is now before the Tennessee Supreme Court. Coleman and declined to comment on the litigation for this story.)

CSB exits in 2010 included Franklin-based HealthSpring's widely reported $550 million purchase of Bravo Health, a Medicare Advantage play that had been a "raw startup" 15 years ago when CSB invested, Coleman recalled. That exit brought a 5:1 return for CSB, he said.
Also in 2010, CSB exited Boston area-based Workscape, a human-resources outsourcing firm, when it sold for about $110 million to Automated Data Processing (ADP), a full decade after CSB joined the party.
Coleman declined to reveal the identity of CSB's third 2010 exit, but said it produced a roughly 7:1 return through sale to a public company.
This year could be equally busy: Three CSB portfolio firms are at term sheet or due-diligence stages for exits; Coleman said one deal is expected to draw more than 11X EBITDA in 2011.

In the first three years of the de facto partnership between Coleman and Swenson, the pair teamed within HCA to manage an HCA capital portfolio.
Prior to HCA, Coleman, who holds a Ph.D. in immunology and biochemistry from University of South Dakota, worked in clinical research for 3M (Minneapolis) and SmithKline Instruments and Diagnostics (California); and, was general manager diagnostic labs for Damon Clinical Laboratories. In the course of Damon's selling its Nashville lab to International Clinical Laboratories, Coleman met his future colleagues at HCA.
Over the decades, CSB portfolio companies raised about $1.5 billion through private placements or IPOs, in addition to the roughly $188 million raised by CSB for its funds, since the firm's origination in 1983. (The HCA Capital fund managed by Coleman and Swenson totalled an additional $20 million, Coleman said.)
Both Coleman and Swenson have also served as venture partners within Memphis-based SSM Partners, which also focuses on healthcare and life sciences.

Swenson, 60, is a graduate of Austin Peay State University and holds of an MBA from Vanderbilt's Owen GSM. He once served as CFO for HCA's Center for Health Studies, and worked alongside Coleman during that period.
Rob Coleman
CSB's CFO is Robert Coleman, the co-founder's 35-year-old son. The CFO earned his MBA at Belmont University and his bachelor's at the University of Tennessee. The third co-founder, John T. Booth retired from CSB in 2001, but retains a stake in the firm.

CSB closed its first fund, with $18 million, in 1986. More than $60 million of the funds CSB raised over the years was invested in 16 Tennessee startups, Coleman said.

In the past 25 years, Coleman stressed, Tennessee institutions and individuals contributed about $500,000 and $1.5 million, respectively, to CSB funds, a small portion of the $188 million CSB raised for its portfolio companies.
Warburg Pincus, New Enterprise Associates and SSM Partners are among firms that have repeatedly co-invested alongside CSB. Roughly 25 institutional investors have also participated in CSB funds over the years, including Eastman Kodak, Medtronic, 3M, General Electric, Unitedhealthcare and Mutual of Omaha, Coleman noted.
CSB has invested in more than 90 firms, including 16 firms that were based in Tennessee at the time of investment. A few inevitably went "belly-up," Coleman said; but, the successful ventures included Coventry Health Care, National Specialty Clinics, HealthStream, NotifyMD, Passport Health Communications, CHDMeridian, LifeTrust America and Surgical Care Affiliates (SCA), with SCA being part of the HCA portfolio.
The Tennessee companies included three that went on to the NYSE Big League: Surgical Care Affiliates (from Coleman-Swenson's HCA days); Integrated Health; and, Coventry. CSB also had 17 porfolio firms that reached NASDAQ, including HealthStream, Coleman recalled.
CSB hasn't had to raise money for its portfolio companies in more than six years, mainly because its portfolio companies during that period have all been cash-flowing, Coleman said. VNC