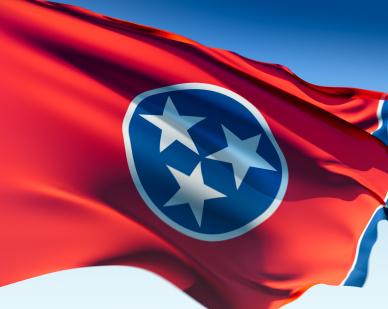 Also Visit : 2015 | 2016 | 2017 | 2018 | 2019 | 2020 |
---
Note: No dates yet for TN Governor's GOVCON economic development conference (usually in the Fall in Nashville), Innov865 (Knoxville), Summer of Acceleration and MusculoSkeletal New Ventures Conference (Memphis), LifeScienceTN LSTCON, Gigtank (Chattanooga), etc. - Ed.
January 1 - New Year's Day 2020.
January 10 - 2nd Vanderbilt Entrepreneurship Conference, details. Coverage of the previous inaugural conference here and here.
January 13 - 16 - JP Morgan Healthcare Conference, San Francisco, details TBA.
January 13 - 17 - Project Voice, Chattanooga, details here.
January 14 - Tennessee General Assembly convenes 2nd Session of 111th General Assembly. (Bill-filing deadline will be determined based on the 10th "legislative day," a moving target.)
January 20 - Martin Luther King Jr.'s Birthday.
January 22 - Vanderbilt Ventures Group Pitch Night, 3 startups presenting, VU campus (evening), details here.
January 23 - Nashville Technology Council 2020 Awards presentation, details here.
January 28 - Knoxville's INC. Magazine ranked companies, 5pm, details here.
January 29 - Panel: Wall Street's View on Prospects for Healthcare Industry, Nashville Health Care Council, details.
January 31 - February 2 - Nashville Game Developers Global Jam Weeend, The Wond'ry, VU, details here.
February 17 - George Washington's Birthday.
February 20 - The Roaring 20 First Annual Awards and Celebration Banquet, sponsored by Tennessee Chapter, Association for Corporate Growth; and, Goldman Sachs & Co. LLC. Details.
February 25 - "Day on the Hill" (Capitol) by LifeScience Tennessee, Tennessee Advanced Energy Business Council, EO Nashville, and Nashville Technology Council.
February 27 - Smart Business Dealmakers Conference, Westin Nashville, sponsored by UBS. details.
February 29 - Leap Day of Leap Year 2020.
March 5 - Tennessee Advanced Energy Development Council annual meeting, 1pm-5pm, Franklin, TN, details here.
March 8 - Daylight Saving Time begins at 0200 hours. (Standard Time ends.)
March 9 - 13 - HiMSS Annual Meeting, Orlando, details.
March 20-21 - TEDX Nashville, TN Performing Arts Center, Jackson Hall, details tba.
March 27 - 28 - Middle Tennessee Science and Engineering Fair, Ayers Academic Center, Belmont University. details tba.(National ISEF is May 10-15, 2020 in Anaheim.)
March 27 - 28 - Bitcoin 2020, San Francisco, produced by BTC Inc. of Nashville, details here.
March 27 - 29 - Techstars Startup Weekend, Nashville, HBCUvc, at Fisk University, details here.
March 31 - Nashville Technology Council Annual Meeting, Tech update, Hall of Fame, Workforce, 7AM, The Bell Tower 4th Ave. S., details here.
April 1 - U.S. CENSUS DAY. Your residence on this day is used in responding to Census invitation. Census Bureau (Commerce) is to report results to Congress in December 2020. The Bureau is to send apportionment data for redistricting State and Federal legislative districts to the States by March 31, 2021. Tennessee law requires the State's 95 counties also to use Census data in county-level redistricting of districts. The decision regarding the number of each county's districts is largely in the hands of county officials. VNC research suggests redistricting at all levels must be complete by Jan. 1, 2022.
April 14 - TN-HiMSS Summit of the Southeast, Franklin Marriott, details tba.
April 18 - InnovaTN STEM competition, sponsored by Google, Austin Peay State University and City of Clarksville, details here.
April 22 - Earth Day, 50th Global Commemoration, history here.
May 11 - 13 (tentative) - Nashville Entrepreneur Week (2019 site here).
May 11-14 - MusicBiz Summer conference, details here. Nashville.
May 25 - Memorial Day.
June 4 - 7 - CMA Fest, Nashville, details.
June 16-17 - MidSouth Chapter, Association for Corporate Growth, Nashville, details here.
June 23 - Digital Government Summit, by GovTech, details here.
July 4 - U.S. Independence Day.
July 9 - 11 - Summer NAMM (Music Merchants), Music City Center, details here.
August 7 - Nashville Voice Conference, details tba.
August 26-27, 2020 - Launch Tennessee 3686 Festival of startups, capital and entrepreneurship, details TBA. (2019 details.)
September 7 - Labor Day.
September 14 - 15 - Digital Book World, Nashville, details here.
September 30 - Metro/Nashville Mayor John Cooper's NLT deadline for announcing his Transportation plan addressing issues affecting Nashvillians.
October 12 - Columbus Day.
November 3 - U.S. Elections Day. More.
November 11 - Veterans Day.
November 26 - Thanksgiving Day.
December 25 - Christmas Day.
December 31 - New Year's Eve.
VNC . last edited 1112 28 January 2020
---