Updated 13 December: Metova Founder Kevin Ross announced today that he'll remain on the Metova board, but former VP David McAllister is now president. Ross said he hopes to be involved in local tech startup scene, particularly in Williamson County. Earlier story below.-Ed.
METOVA founder Kevin Ross had built a profitable, debt-free INC. magazine-ranked mobile-app business in six years. Surely, selling and giving-up control of the Franklin business would be a breeze.
Wrong. Even though the 38-year-old founder had researched what to expect upon transitioning from majority owner, selling six-year-old Metova would, at a personal level, prove to be "one of the most stressful times of my life," he told VNC.
Ross had in the course of roughly a year received ten letters of intent from suitors interested in Metova.

Those approaches, plus a desire to ensure Metova's rapid growth could be funded without excessive increase in personal financial risk prompted him to seek an advisor. Whatever he ended-up doing, Ross didn't want to trigger concerns among customers and employees, or cause such competitors as Austin-based Mutual Mobile to target his customer base.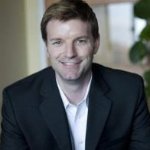 Metova's Kevin Ross
Fortunately, Ross said, his googling for advice led him to business broker-advisor Jim Cumbee, the now-59-year-old Missouri native and former corporate development executive who relocated to Middle Tennessee from Florida 15 years ago, and who now operates as Tennessee Valley Group (TVG).
They soon had coffee at a Starbucks and began working together in June, Ross said, adding that he quickly came to view Cumbee as a true partner in the effort. Jon Stanley and other attorneys at Harwell Hyne Gabbert & Manner were already aboard as legal counsel, Ross said.
The result: Metova, which prior to the sale had projected nearly $4MM revenue for 2012, announced in September that A4 Solutions (now Metova Federal) had acquired controlling interest in the young company, on undisclosed terms. Ross retains a stake in Metova and continues to run the Nashville division, reporting to the parent founder and CEO John Adams. Metova Federal is located in Cabot, a suburb of Little Rock, Ark.
Jim Cumbee
Cumbee, who has been a business owner and has held executive duties in a Walt Disney Company subsidiary and in the broadcasting industry, told VNC that he's having to be increasingly selective in deals he'll take-on, as the ranks of sellers are swelling.
His 25-plus years dealing with buyers and sellers for corporations and clients have taught him that not all sellers and their businesses are ready for prime time: The failure to have a strong well-documented record of recurring revenue and the absence of a solid management team, ready to shoulder the founder's duties after a sale, are consistently among the greatest impediments to a transaction, said Cumbee.
Asked the greatest lesson he learned during the period when he periodically pitched ideas to former Walt Disney Company CEO Michael Eisner, he replied, "The lesson for me: As you pursue your vision, always be thinking in parallel about a plan B." In undertaking a major Disney project, he said, Eisner insisted that a "bail-out" plan be laid to chart a path for "morphing" the business in such a way as to minimize financial loss and protect Disney credibility.
Cumbee's sense of how to treat clients was probably set in-place decades ago, he said, when his father had a small chain of retail fabric stores in Missouri.
"When my Dad first tried to sell his business, he was hurt by a business broker with little experience and even fewer scruples. Since then, I vowed I'd be different," Cumbee told VNC.
"I achieved my lifelong dream to be a lawyer," Cumbee continued, "but, a few years ago it dawned on me the world had enough good lawyers and that's when I made the decision to leverage my 25-plus years deal-making experience. I've been involved with deals on Wall Street and on Main Street and they are curiously the same, separated only by the number of zeros. Human nature doesn't change, no matter the size of the deal... [A] few years later, I had another experience with a business broker when I was thinking about buying a business in Orlando. The broker either didn't know, or tried to conceal some accounting irregularities which I discovered on my own. That experience had an impact on the storyline that was building in my heart -- the bar to be a quality business broker seemed pretty low," said Cumbee.

Years later, he believes Music City is a good place for his business. Nashville, he said, has the entrepreneurial "vibe" and infrastructure that growing companies need; and, Nashville has diverse industry, with particular strengths in healthcare and entertainment, without the vulnerability that afflicts cities that are more heavily tourism-oriented.
Infrastructure includes local private-equity and venture-capital firms, the TNInvestco program, the Nashville Entrepreneur Center, Jumpstart Foundry and local universities, among other ingredients, he noted. (Though Cumbee applauded Nashville's startup ecosystem, he pointed-out that he, personally, works mainly with owners looking to exit more mature companies.)
His deals typically involve companies in Tennessee and Kentucky with revenues in the $2MM-$20MM range, he told VNC. He said he has no interest in competing with such houses as Avondale Partners and Brentwood Capital for companies above the $20MM threshold.
Though Cumbee has done roughly 15 transactions for 15 different owners in the past four years, across diverse industries, he said this week that his practice is likely to be more than 50 percent healthcare during 2013.
He's also likely to move from his exclusive sell-side position to helping clients on the buy-side, as well. His M&A work includes supporting transitions from current owners to in-house or family successors, as well as de-facto auctions.
Prior to launching TVG four years ago, Cumbee was involved in 25 M&A transactions for radio-weighted Salem Communications, where he served as president for non-broadcast media, including websites, magazines and book publishing.
Earlier still, he spent three years as CEO of Reach Satellite Network, in which he owned several radio stations. Also, he spent five years with Disney units, including a stint as vice president for commercial marketing of the Disney Institute; and, a period as VP for strategy and administration of Disney Development Company, based in Orlando. Still earlier, he held a senior marketing role with Trammell Crow, according to his Linkedin.
Cumbee earned his MBA at Harvard Business School, his J.D. at the University of Missouri-Kansas City School of Law and his bachelor's in history at Westminster College, not so far from his hometown, Poplar Bluff. He is a Tennessee Supreme Court Rule 31 approved mediator.
Cumbee worked after law school for two Missouri Republicans: first, as an Assistant Attorney General to then-Missouri Attorney General John Ashcroft, (who eventually became U.S. Attorney General); and, second, during the Administration of Missouri Governor Kit Bond, when Cumbee was assistant director of the state agency now known as the Department of Commerce.
Cumbee's attorney is Nashville's Russ Farrar (Farrar & Bates) and his accountant is Tom Bates (Rayburn Bates Fitzgerald of Brentwood), he said. His new website was developed by Snapshot Interactive (Cummins Station).
Tennessee-chartered Metova Mobile continues to specialize in custom mobile application development for Android, iOS, Blackberry and Windows Phone 7. The combined Metova companies have more than 60 employees, roughly equally split between Tennessee and Arkansas.
Metova ranked 1614 in the INC. 5000 for 2012, and ranked 26th among Tennessee companies on INC.'s large list.
Arkansas records online suggest A4 founder and CEO John Adams' interests in both Metova Mobile and Federal may be held by A4 Metova Holdings. VNC