Today: Silicon Ranch | i3 Verticals | PollyMed | HavenLock | Zeno Power | Legacy | Briovation | PollyMed | FINTOP | Epimemphis | Angels | Boyd | Freightwaves | EIRSystems | IMAC | Built
.
---
► SILICON RANCH, the Nashville-based energy infrastructure developer, filed today for a $60MM capital infusion. The company was co-founded by former Gov. Phil Bredesen, former state legislator and State ECD Commissioner Matt Kisber and by former State Revenue Commissioner Reagan Farr. Previous VNC coverage. Shell is a major investor.
► FINTECH: GREG DAILY's i3 Verticals Iinc. (Nasdaq:IIIV) reported today it completed buying Northeast Texas Data, LLC and Graves Humphries Stahl, LLC (collectively, "Net Data") for a combined purchase price of approximately $24MM. CEO Daily said the Net Data buy further expands i3's Public Sector vertical." Today's release here. Earlier VNC coverage here.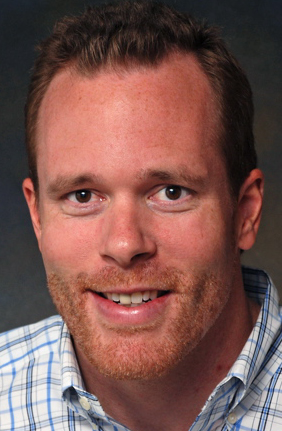 Will Weaver
► WILL WEAVER, best known as co-founder of EMMA (now part of CM Group) and still co-founder of RoundingWell, confirmed for Venture Nashville that Roundingwell might spin-out PollyMed, which for is characterized as "an idea" accompanied by a preliminary business plan. Polly's current website says, in part, "At Polly, we're laser-focused on solving the problem of unchecked meds through the most patient-centered consumer-friendly medication management service. The rise of polypharmacy leads to personal medication problems for millions of people. But only a small fraction of this population has ever experienced the benefits of medication management. We think that needs to change. That's where Polly comes in. We provide remote pharmacy resources to conduct medication reviews for our partner pharmacies and their customers. We believe every polypharmacy patient should have confidence that their medication regimen is safe and effective so they can feel their best."
► HAVEN LOCK -- Franklin home security startup -- didn't get a deal on ABC's SharkTank yesterday, but a week earlier they iced a deal with the Terminix unit of Memphis-based ServiceMaster Global Holdings Inc., to market two door-security devices: the Haven Connect, a smart lock that can be activated by smartphone or key fob, and the Haven Mech, a mechanical-only version. (Daily Memphian) VNC's 2018 item on Haven here.
► VANDERBILT University team behind Zeno Power Systems, a clean energy company that could serve schools and hospitals in remote locations, will discuss their offering Wednesday (April 10), during The University Innovation and Entrepreneurship Showcase in Washington, D.C. The event is hosted by the Association of Public and Land-grant Universities and the Association of American Universities, and spotlights 20 startups that have benefited from federally funded, university-based research. Founders: Tyler Bernstein, a junior majoring in computer science; Jonathan Segal, a senior majoring in human and organizational development; Jake Matthews, who earned his master's in mechanical engineering; and Steven Krahn, professor of the practice of nuclear environmental engineering. Zeno was also presented during the 2018 36|86 Festival Student Edition. VU release here.
► LEGACY Ventures (dba Vesalio) last week said its ongoing raise has passed the $4.3MM mark. See our earlier report on this biotech company and the clot-removing role of its NeVa offering.
► BRIOVATION, the investment and strategic advisory firm that's the holding company for Jumpstart Foundry, Jumpstart Capital, and other units, announced it signed an MoU to establish a presence in Greater Manchester and Northern England, in order to establish the joint planning and co-development of a comprehensive approach to identifying, investing in and optimizing innovation in health & wellbeing to facilitate the extension of Greater Manchester / North of England Partnership based businesses to the US, and vice versa. The UK partners include Health Innovation Manchester, Manchester's Oxford Road Corridor, and TRUSTECH.
Brittani Roberts
► BRITTANI Rendina Roberts recently joined FINTOP Capital as a principal. Among her earlier duties, she was Sales director of Olo, a mobile ordering platform for the restaurant industry, and still earlier spent four years with Groupon. She earned her bachelor's the UVA's McIntire School of Business and her MBA at VU's Owen Graduate School of Business. VNC FINTOP coverage here.
► LEIGH MANSBERG recently became chief operating officer of Epicenter Memphis. She was previously COO of Bridge Capital Thrift & Loan. She holds degrees in education and related disciplines from the University of Memphis and was associated 20 years with St. Mary's Episcopal School, including service as assistant head of school. Her Linkedin here.
ANGEL Capital Group, based in Knoxville, is exploring creating a venture fund alongside HEALTH NXT, an executive peer group for the healthcare industry created by advisor-coach David Nour, based in Atlanta. HEALTH NXT Fund I is targeting $5MM. Nashville entrepreneur Jessica Harthcock of UtilizeHealth is among scheduled speakers for a HEALTH NXT roundtable event, April 25, to be held at a Franklin venue. Details.
► INTERIM UT President and former Tennessee gubernatorial candidate and economic development commissioner Randy Boyd says he expects increased research at the University of Tennessee Health Sciences Center. He also projects more public-private partnerships across the UT system with state and local government and with independent developers. Daily Memphian April 5 here.
► FREIGHTWAVES FreightTech Innovation Challenge in Chattanooga last weekend brought kudos! for several universities' teams, including Tennessee State University and Georgia Tech. The competition was sponsored by Freightwaves, Reliance Partners, US Express, and The Company Lab (Co.Lab) of Chattanooga. Release here. Earlier VNC Freightwaves coverage here.
► BROTHERS Tyler and Ryan Seaberg aim to launch their Chattanooga-based company, EIRSystems Inc. (Delaware), beta version of an "e-prescription and drug monitoring" platform branded as P.A.G.R. prescriptions next month in Tennessee and Ohio. Supported by encrypted private distributed ledger technology, the founders believe their system will help thwart misuse of prescriptions that can lead to such things as opioid addiction and overdose. PAGR stands for "prescription abuse greatly reduced." TFP coverage here.
► IMAC Regeneration (Nasdaq:IMAC) announced April 2 its entry to the Greater Chicago market via an acquisition. More here.
► BUILT Technologies for the construction lending sector continues to pile-up the capital, updated here. VNC

. last edited 9 April 2019
---