Today: ABLE | MedMerge | PolicyCo | Phuture | Naked | Nisolo | Fund |
.
---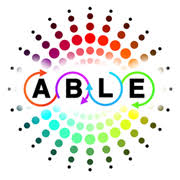 MEDIA: The Able Channel Inc., which televises, cablecasts and streams video and audio content conveying nonfiction health-related or general human-interest stories to underserved U.S. patients and caregivers who are touched by disability or chronic illness, has drawn Brentwood-based Greg Dyra as a director and acting CFO. Dyra is also co-founder and president of the nonprofit MidSouth Alternative Investment Association (MSAIA), and managing director of Obair Capital LLC. New Jersey-based ABLE filed for a $10MM equity raise earlier this month. The channel's cofounders are NYC-based Brian McCourt and Atlanta-based Paul Goggin. Its board and advisors include executive with prior experience with Disney Channel, MGM, UA, HBO, TimeWarner, SciFi Channel, Cleveland Clinic, and others. ABLE's outside counsel include attorney Dorothy Weber of NYC's Shukat Arrow Hafer Weber & Herbsman. Reached for comment, Dyra said that he believes strongly in the channel's mission and is grateful to have an opportunity to help advance something that can help produce benefits that "reach across generations." More information about the Channel's plans is to be released this spring.
Tanner Hargens
DEVICES: MEDICAL MERGE LLC, a Tennessee "medical device studio" quietly formed here in 2016 by majority owner Tanner Hargens and Medical Murray founder and Chairman Phil Leopold, has been stealthily helping medical device startups and early-stage companies based in Tennessee and elsewhere get their products to market. After an assignment in Charlotte, Hargens was general manager for Medical Murray in Nashville, where he pitched Leopold on forming an independent, but closely allied unit to address needs of fledlging device businesses that weren't at a scale to tie-up with Medical Murray. Hargens said his wife's career opportunity led to relocation to Dallas/Ft. Worth, from which base Hargens is also developing business in Houston and elsewhere. A Medical Merge team remains in the Nashville area, and includes VP Jordan Mikleby and GM Jay Hope. Hargens said the company's Tennessee pipeline remains healthy and he aims to expand the footprint here. He noted that Houston's demand for devices startups and related ventures is growing, thanks in part to the presence of the Texas Medical Center's Innovation Center and its TMCx Accelerator. Among other things, Hargens said he sees increased opportunity to work with Angel and VC-backed startups, while building relationships with health/med investors that can help fund client-startups' expansions.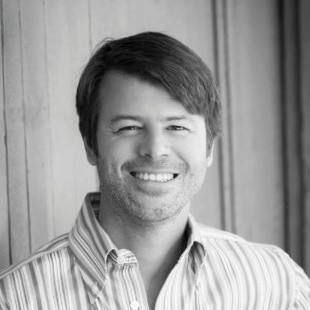 Bill Butler
POLICY.CO Inc. in Nashville has taken an undisclosed amount of investment for its online policy & procedure management platform, and it aims to deliver its minimum-viable product by the end of March, said Bill Butler, its director and VP-engineering. [Updated: It seems the PolicyCo raise reached $1.5MM, given FINMES's report Aug. 18, 2021.] The platform's tools support evidence gathering, authoring, management and distribution of documents. VNC research indicates the SaaS startup is a portfolio company of Jim Sohr's Powered Health incubator and may receive back-office support via Sohr's Growthwright business services firm, which is closely aligned with Powered Health. Butler remains VP-Engineering at Advent Health Partners, also a Powered Health bet. Butler's track record began soon after 1991, when he left Vanderbilt University with a bachelor's in civil engineering. He was soon cofounder and president/CEO of Telalink, one of Nashville's earliest Internet service providers (sold to PSInet in 1999), and then founded Butler Networks (sold in 2012 to The Nexus Group, formerly ISDN-Net). Policy.Co's fulltime developers are Tyler Fletcher and Blake McCool, according to LinkedIn. The company registered in TN/DE in summer 2018.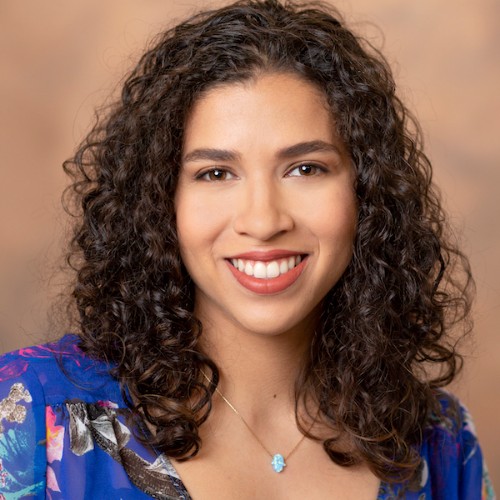 Stephanie Castillo
STEPHANIE CASTILLO, Vanderbilt University PhD candidate (2021), will take her Phuture Doctors startup to the national Entrepreneurs Organization (EO) Global Student Entrepreneur Awards (GSEA), being held Feb. 10-11 in the Bay Area. Her LinkedIn's here. The event will be at Box Inc. Castillo hopes to be selected to represent the U.S. in EO GSEA Finals in Cape Town, South Afrida, in April. She recently won $3,500 in the local GSEA competition held by EO Nashville. A national win in February would mean $10K. A global win: $50K. (Earlier this month, she also won a $1,500 prize during the Vanderbilt Entrepreneurship Conference.) Castillo's core interest in Science Communication and Chemistry and her desire to see more minorities in STEM fields have propelled her, she told VNC. See her YouTube. EO Nashville said, "Phuture Doctors aims to increase representation of minorities in STEM and expose high school and undergraduate students to STEM research through YouTube and other platforms. Castillo shares stories of scientists of color so students can explore careers from their homes or classrooms and see themselves reflected in STEM and popular media, ultimately inspiring them to be a leader in STEM..." Castillo, a 27-year-old Orlandoan, said that while she and her husband have not ruled-out relocating to Florida, the couple -- "very plugged into the outdoor community -- have become very fond of Nashville, its entrepreneurship community and the recreational resources throughout Tennessee. EO Member Nancy Leach was this year's local GSEA program chair. The local GSEA judges were Ashlyn Hines Mineguzzi (Bristol Development), Chris Taylor (Fortnum Capital), and advisor, mentor and investor Stryker Warren.
NAKED RIVER BREWING (Chattanooga), President Jake Raulston. It filed for just over $100K raise, via the MainVest platform. TFP's Dave Flessner featured the business Jan. 17 here. Website here.
Julie McDermott
NISOLO LLC, the Nashville-based Certified B Corp that is the creator of the "disruptive, socially and environmentally conscious [sustainable] lifestyle brand creating value for consumers and producers in the fashion space through the design, manufacturing and direct-distribution of handmade leather shoes, accessories and jewelry," has gone past the $10MM mark in raising capital. Two weeks ago, 9-year-old Nisolo filed on a $14.1MM equity target, with $9.1MM then in the till from 34 investors. In 2016, Nisolo reported its $1MMM raise had 13 investors aboard. NYC-based pre-Seed and Seed tech Julie McDermott is among the investors, according to her LinkedIn. Nisolo's EVP-Marketing & Chief Digital Officer is Steve Braun, who joined a bit over a year ago. Nisolo's careers page today says open slots include 3 VPs for brand and acquisition, digital marketing, and product and merchandising. A year ago, Co-Founder and CEO Patrick Woodyard said the company had "big plans to expand our social and environmental impact to levels we have not previously seen in the fashion industry." The company, which reportedly has production capacity in Trujillo, Peru; in Leon, Mexico; and, in Nairobi, Kenya. Its primary South American supplier of goods is Creatra S.A.C. in Trujillo. Nisolo was cofounded by Woodyard, COO Becky Hansen and former Designer Zoe Cleary. Other Nisolo-related content here, here and here. USPTO records show the company's trademark work has been supported by attorney Tim Capria, with Bradley. Crunchbase here.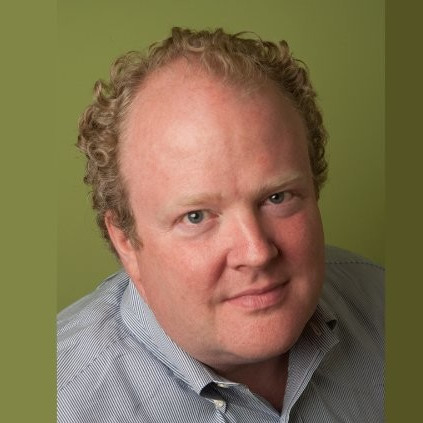 Bryan Eagle
A SIGNAL $1.3MM investment in Memphis' new evergreen pre-seed Epicenter Formation Fund, an affiliate of Epicenter Memphis (Vibrant Memphis), was announced in December. The investment was derived from the $3.55MM sale of the nonprofit Emerge Memphis incubator's 65K-sq.ft. office and coworking building to Nashville-based Anchor Investments. Emerge Chairman Bryan Eagle III told VNC that the proliferation of other pro-startup nonprofits in Memphis led the Emerge board to decide that the organization's assets should be put to work under the Epimemphis umbrella. Epicenter and its allies intend to grow the Formation Fund to $50MM. Jan Bouten, a partner in VC Innova Memphis (a for-profit sub of nonprofit Memphis Bioworks Foundation) is screening dealflow for the new fund. Emerge operated 1999-2019. During that span, Memphis went from being home to one entrepreneurial-startup venue to hosting six or more. VNC estimates the Memphis-Shelby County area now has about a dozen incubators, accelerators and university innovation centers. Eagle is CEO of water-filtration media startup Glanris Water Systems in Memphis. Glanris received pre-Seed investment from Innova in June 2019, according to Crunchbase. He is a 61-year-old Memphis native who grew up in Boston, later returning to his hometown with a computer science degree from Virginia, an MBA from Columbia and now more than 30 years' experience in IoT, Internet, e-commerce tech, digital content marketing, and other fields. He remains an investor and consults via his Memphis Ventures Inc. In December, Epicenter said the new fund had deployed $175K to six startups, with most of the money to companies in accelerator programs delivered by partner StartCo. The Formation Fund expects to invest an average $50K in each of perhaps 15 new companies annually. Emerge Memphis (a dba for Memphis Incubator Systems Inc.) ceased operations in 2018. Epicenter is led by CEO Leslie Smith. The nonprofit said in a December release, in part: "The Formation Fund encourages the formation of new companies that leverage the ecosystem and infrastructure of Memphis industry clusters around Logistics, Home Services, MedTech, and AgTech. By leading investments in startups in these sectors, as well as providing intensive wraparound services such as training and mentorship during this phase of development, Epicenter will greatly increase the likelihood of ultimate company success, thus de-risking the investment opportunity for future investors."
. last edited 1033 22 Jan 2020
---
Related Articles