Today (21): Enexor | G2Lytics | ReVIDA | Leaf | BTC | Pierce | MLCmusic | FocusFund |
Jammber | OGSM | Shaw | Memphis | Robotics | DRS | Lexis | Hera | PMCITH | ESS | Stratasan | Venostent | Rabbit
---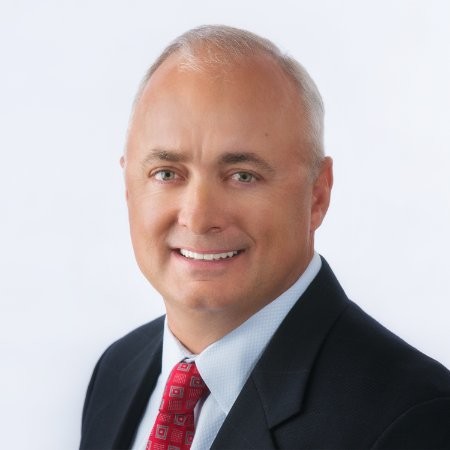 Lee Jestings
ENERGY: ENEXOR BioEnergy LLC, an organic- and biomass waste-to-energy play based in Franklin, has completed a $5MM Seed round that attracted about 20 investors; and, the company projects completing its Series A round with a $10MM-$15MM target during 2H 2019, CEO Lee Jestings confirmed for Venture Nashville. Jestings also acknowledged the company is also likely to pursue creation of a $25MM Enexor Finance Fund-OZ to support its strategic development in the Opportunity Zone market. The company has not yet begun to approach institutional investors. It has 17 FTE team members now and projects hiring at least 50 more during the next two years. The CEO said the state's Angel Tax Credit program; an internship program run by Launch Tennessee; and, workforce development support from Tennessee Economic and Community Development are among state benefits that have proven valuable to Enexor since its launch in 2015. Jestings, a 54-year-old born in California and reared in Tuscon, has been in Nashville 12 years. He remains lead investor in S-RAM Dynamics, an energy technology company. He has also served as a managing member of Rubicon Ventures, according to his LinkedIn. The company's HQ and its manufacturing facility are in Franklin. Jestings said his legal counsel is provided by attorneys with Cantor Colburn (Hartford and other cities) and the company is looking for sector-savvy legal, accounting and other advisors locally and elsewhere. He said he expects his company's offering to be market-ready soon in the U.S. and crossborder, thanks in part to a key strategic corporate relationship, which he was not yet prepared to identify. Initial target markets are in the U.S. and key nations elsewhere in the Americas; after that, markets in Africa and less developed Asian markets will be addressed. He said roughly 4.5MM sites worldwide meet the company's targeting criteria for sales. Jestings described the company as intently focused on diverting "organic and biomass waste from landfills to generate clean, renewable and reliable energy onsite across commercial, industrial, institutional and microgram sites globally." Jestings deferred discussion of particulars of Enexor's IP estate and the status of patent or trademark matters now before USPTO. The company's formally registered as Enexor Energy. Related ECD release.
► FINTECH: G2LYTICS, the latest venture led by Nashville serial fintech entrepreneur Ed Braswell, filed June 26 for a $3MM raise, with nearly $1.5MM in from 10 investors. G2Lytics targets people who owe sales taxes. Also associated with the filing are Howard Herndon, Bill Sasser and Pat Moran.See raises, to-date, here. All Braswell coverage here.
► HEALTHCARE: REVIDA Recovery Holdings LLC, a Delaware company, filed July 1, for $800K raised from 22 investors. ReVIDA addresses treatment for opioid abuse. Associated with the filings are familiar names: Angel investor and now CEO Lee Dilworth, Byron Smith (Mountain Group Capital), Marty Rash (RCCH Healthcare Partners and other ventures), Dave Cooley (Cooley Public Strategies) and David Dempsey. Both RR Holdings and Revida Recovery Centers LLC were registered in Delaware in September 2018. Earlier VNC Rash coverage.
► FINTECH: Leaf Global Fintech Corp. of Nashville and Evergreen, Colo., filed for a $145K raise, involving two investors. Leaf aims to help bank the unbanked. Details here. CEO Nat Robinson and CTO Tori Samples are currently at work in Rwanda. Their small SEC filing was made after the team's recent acceptance into the Western Union accelerator, powered by techstars, in Denver.
David Bailey
BITCOIN-centric, once again: Nashville-based BTC Inc. is once again focused intensely on leveraging its pioneering position in bitcoin-related media, conferences, proprietary product development, Venture Nashville learned last week from David Bailey, the CEO of the company. In straightforward terms, Bailey made clear that harsh cryptomarket volatility a few months ago did not diminish his company's view of the long-term prospects for bitcoin, but it forced his and other businesses to take a hard look at roles, priorities and burn rates. He explained that, whereas not long ago BTC has 90 or more team members, it now has about 45 and has realigned resources to keep the focus on leveraging its hard-won role in the global bitcoin ecosystem, eliminating most energy- and money-draining efforts on its Distributed conferences; custom-content, marketing and ICO-support services; and, crypto and blockchain development-for-hire. Its BTC Labs unit, for example, is now focused entirely on internal development requirements and the company does not plan to run ICOs or related financings for anyone other than itself. The point was sharpened, said Bailey, by the fact that the company's Bitcoin Conference in San Francisco two weeks ago drew 2,000, and the 2020 iteration could draw twice that number. While BTC's "Distributed"-brand trade/supplychain, markets/finance, and healthcare events were deemed successful, BTC would currently prefer that future Distributed events -- including Distributed: Health -- be led by carefully chosen partners. Bailey confirmed earlier published reports that BTC has raised at least $36MM since inception. When asked about a 2018 SEC filing, he acknowledged only that the company has mounted a $10MM raise, which continues. In 2017, BTC completed a $10MM ICO for its Poet venture, which has also been scaled-back to core technology staff. Poet CEO Jarrod Dicker returned to The Washington Post, in January. Bailey confirmed he personally is a director of TheMaven Inc., a microcap company that recently agreed to acquire TheStreet Inc., which was founded by Jim Cramer. The CEO also noted that BTC Co-founder Tyler Evans is devoting much of his time to BTC's co-founder stake in Echo.org, which was cofounded in 2017 by Pixelplex. Bailey, 28, and wife Emily Vaughn Bailey, a product development director at Change Healthcare, recently became first-time parents. BTC General Counsel is attorney Josh Rosenblatt. Earlier BTC coverage here.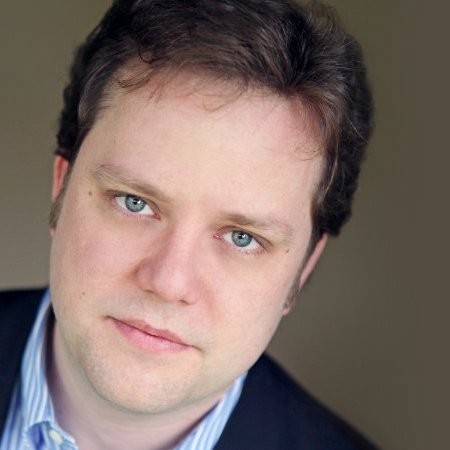 Chuck Pierce
TECH: CEM Products LLC of Brentwood has completed its initial $300K Seed raise, according to founder Chuck Pierce, a 42-year-old veteran of IT and product development for the likes of HCA and Nissan. The company's first product has been dubbed SmartRoof. It enables turning on or off heated roofs to ensure timely snowmelt. "We've had a prototype working for a year on a rooftop in Utah," said Pierce. He projects needing to sell B2B about 1,200 units to pass breakeven and begin contributing funding for the next product in his pipeline. Given prospects for customer-funded growth, Pierce said he has no active plans for another capital raise -- unless the company chooses to pursue opportunities in medical devices, which it has considered. Pierce is looking to build an advisory board of finance, manufacturing and healthcare veterans. His earlier SEC filing is here. His advisors include attorney Casey Riggs of Riggs Davie. His finance and accounting are handled by Ward Chaffin of Crosslin PLC and the company banks with Pinnacle Bank. Marketing and related are handle by IO Studio. Pierce, his wife and their children reside in Nashville, where he arrived as a 5-year-old. His father is the now-retired cofounder of Nashville's PathGroup; and, an uncle is an executive with Georgia-based Spectral Response, an electronic manufacturing services company. Pierce earned his bachelor's in computer science at Belmont University in 1999, according to his LinkedIn.
MUSICTECH: THE Mechanical Licensing Collective, a digital-licensing group with operations underwritten by content-streaming companies and backed by Nashville Songwriters Association International (NSAI), National Music Publishers Association and Songwriters of North America, in line with provisions of the Orrin G. Hatch-Bob Goodlatte Music Modernization Act of 2018, has emerged a winner. NSAI/NMPA's Mechanical Licensing Collective proposal survived a competing bid by American Music Licensing Collective. MLC will identify and pay copyright holders royalties due them under streaming agreements. Requirements, including dispute resolution and matching payees with works, are here. The winning proposal is here. MLC's response in opposition to the AMLC's proposal is here. The AMLC proposal is here. NSAI directors listed here. NSAI staff are led by Executive Director Bart Herbison. The MCL's lawyers are Frank Scibilia and Benjamin Semel of Times Square-based Pryor Cashman LLP, according to the MLC proposal. Pryor Cashman lists Media/Entertainment and Fintech among its practices and groups. The Collective has yet to designate its HQ city and is to begin full operations Jan. 1, 2021. NSAI's July 5 release is here. billboard magazine published opposing op-eds from groups behind the competing proposals: MLC here and AMLC here. Ahead of Copyright Office decision, MLC group published three URLs, visible at SongConnect.org.
► HC PRODUCTS: Consumer healthcare products investors with Focus Consumer Health Fund I in Chattanooga filed for a new $30MM raise. Kevin Menzel, Craig Taylor, Byron DeFoor are associated with the filing.
► MUSICTECH: Marcus Cobb-led Jammber's total capital in is now $5.5MM, Chicago Inno reports.
► VU's OWEN Graduate School of Management in will in December launch its Accelerator Global Immersion program in Antigua, Guatemala, to help prepare students for sustainable social enterprise. The program's partners include Vanderbilt's Center for Latin American Studies and the Turner Family Center (for Social Ventures) at OGSM. Release here.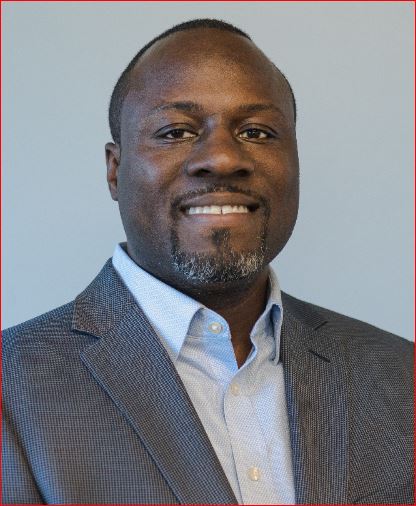 Marcus Shaw
MARCUS SHAW, chief executive of The Company Lab (Co.Lab) in Chattanooga, has been selected by Mayor Andy Berke for the board of directors of EPB, the electric utility, smartgrid, telecom and fiber-optics company. Chattanoogan.com reported that prior to joining CoLab in 2017, Shaw "was senior director of business development and partnerships for Management Leadership for Tomorrow (MLT), a D.C.-based nonprofit that helps build diversity and leadership pipelines for corporate institutions, nonprofit organizations, and government agencies." Prior to that, Shaw spent a decade as an institutional investment manager. He holds an MBA from Duke University, a bachelor's mathematics from Morehouse College and a bachelor's in electrical engineering from Georgia Tech. He also attended Sidwell Friends School in Washington, D.C. Shaw's LinkedIn is here.
► MEMPHIS Chamber in June began urging local businesses of all types and sizes to review their purchasing relationships, with an eye toward improving vendor-contractor representation of businesses and other suppliers with Memphis presences. The rallying cry, "Move Your Money to Memphis." Details here. It's more than an old-school "buy-local" push; rather, it's an effort to get all players to take a fresh look at opportunities to improve the Memphis economy. Chamber spokesperson April Childs-Potter said the goal is to increase local revenue by $100MM. Companies are asked to self-report spends that have been redirected. In just a few weeks, more than $3MM in receipts have been redirected to Memphis parties, said Childs-Potter.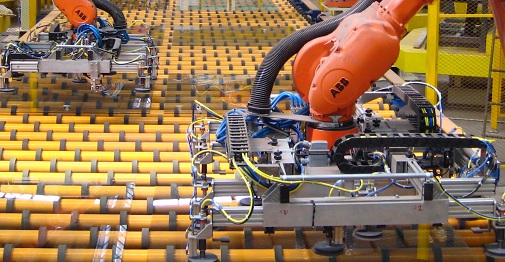 ► NEW Automation and Robotics Training Facility at McMinnville's Motlow State Community College supports student and industry employee skillup. Key local backer: the local Business Roundtable Action Committee. McMinnville's home Warren County said to be receiving more funding for advanced skills training than any other TN county. Robotics partners include Yaskawa Motoman, ABB and FANUC. Times Free Press reports.
► INEVITABLY, it's not the complete story, but this two-year-old Forbes piece may be the best yet on Virginia-born, Nashville-reared and Franklin-HQ'd Digital Reasoning Systems Inc., which recently announced opening its fifth office, in Singapore. Its strategic investors include Macquarie Group (ASX:MQG, Sydney). According to Forbes, its institutionals include In-Q-Tel, which is regarded as an affiliate of the national intelligence community. The company was formed in 2000 and originally focused U.S. military intelligence requirements, according to Forbes. Previous coverage.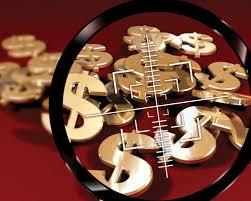 ► GOVTECH: A WHISTLEBLOWER, formerly an employee within LexisNexis, will get about $1.1MM, with Tennessee and five other U.S. states and cities, will get $5.8MM from LexisNexis because LexisNexis Risk Solutions underpaid the jurisdictions for its resale of auto crash and related data from the plaintiffs. The company is a sub of RELX Group (fka Reed Elsevier). TN AG release here. In 2007, LexisNexis acquired Juris Inc., which originally produced software for law firms. The Brentwood unit was soon fully absorbed.
► HEALTHCARE: ZeroTo510 accelerator alumnus Hera Health Solutions has undertaken a roughly $100K crowdfunding raise via the MicroVentures platform, to advance a patent pending biodegradable contraceptive arm implant solution. The startup has some backing from Memphis-based VC, Innova Memphis. Website here.
► Consonance Capital Partners (NYC) recap'd Nashville's Psychiatric Medical Care, paving way for PMC's combination with Iowa-based Integrated Telehealth Partners, today's release here.
► Knoxville's Education Solutions acquired Austin-based Proximity Learning, release today.
► Nashville-based Stratasan, a healthcare data analytics software provider, announced July 10, 2019, it has raised $26MM Stratasan, LLC, in a round lad by Fulcrum Equity Partners, alongside Frist Cressey Ventures, Blue Heron Capital, Bridge Bank and Stratasan management. Proceeds go to growth and customer care. Earlier VNC coverage. CEO: Jason Moore. Stratasan also said operators Ken Walters, former President of Infor, and Jim Riley, former CEO of Capario, will be joining the Stratasanboard of directors. Exiting will be Jim Phillips and Steve Geringer of XMi High Growth Development Fund and Nancy Allen of Rolling Hills Capital.
► Nashville-based Venostent filed for a $300K raise. It's been developing a stent to help patients with renal failure. SEC filing here. Earlier Venostent activity here.
► Brentwood-based Rabbit Inc. filed for a $320K raise (with $200K in as of July 10), with CEO Nathan Ruff, Cody Johnson, Scott Sherrill associated with the filing. Ruff told VNC he'll be in stealth mode til launch in September 2019, but acknowledged that his B2C startup will offer a "power solution."
► ICYMI Recent Venture Notes -- June 25 | June 18 | May 31 | May 14 | April 24 | All coverage. Events calendar. VNC
. last edited 1613 10 July 2019
---